Chembio Diagnostics Stock Insider Trading
| Date | Action | Amount | Person | Type |
| --- | --- | --- | --- | --- |
| Mar 11, 2023 | Buy | 29 333 | Angelico Paul | Common Stock |
| Mar 15, 2023 | Buy | 7 885 | Angelico Paul | Common Stock |
| Mar 15, 2023 | Sell | 2 843 | Angelico Paul | Common Stock |
| Mar 11, 2023 | Sell | 10 575 | Angelico Paul | Common Stock |
| Mar 11, 2023 | Sell | 29 333 | Angelico Paul | Restricted stock units |
| Oct 28, 2022 | Buy | 10 594 | Angelico Paul | Common Stock |
| Oct 28, 2022 | Sell | 3 823 | Angelico Paul | Common Stock |
| Mar 15, 2023 | Sell | 7 885 | Angelico Paul | Restricted stock units |
| Apr 27, 2023 | Sell | 169 714 | Angelico Paul | Incentive stock options |
| Apr 26, 2023 | Sell | 66 450 | Angelico Paul | Common Stock |
| Oct 28, 2022 | Sell | 10 594 | Angelico Paul | Restricted stock units |
| Apr 27, 2023 | Sell | 66 553 | Angelico Paul | Restricted stock units |
| Apr 27, 2023 | Sell | 29 883 | Angelico Paul | Incentive stock options |
| Apr 27, 2023 | Sell | 177 080 | Angelico Paul | Incentive stock options |
| Dec 17, 2021 | Sell | 4 892 | Acheson David | Restricted stock units |
| Dec 17, 2022 | Buy | 4 893 | Acheson David | Common Stock |
| Dec 17, 2022 | Sell | 4 893 | Acheson David | Restricted stock units |
| Dec 17, 2021 | Buy | 4 892 | Acheson David | Common Stock |
| Apr 27, 2023 | Sell | 23 781 | Acheson David | Nonqualified stock options |
| Apr 26, 2023 | Sell | 9 785 | Acheson David | Common Stock |
| Apr 27, 2023 | Sell | 36 483 | Acheson David | Restricted stock units |
| Apr 27, 2023 | Sell | 41 143 | Acheson David | Nonqualified stock options |
| Mar 11, 2023 | Sell | 144 000 | Eberly Richard | Restricted stock units |
| Mar 16, 2023 | Buy | 77 863 | Eberly Richard | Common Stock |
| Mar 16, 2023 | Sell | 28 074 | Eberly Richard | Common Stock |
| Mar 11, 2023 | Buy | 144 000 | Eberly Richard | Common Stock |
| Mar 15, 2023 | Buy | 38 710 | Eberly Richard | Common Stock |
| Mar 15, 2023 | Sell | 13 958 | Eberly Richard | Common Stock |
| Mar 11, 2023 | Sell | 51 912 | Eberly Richard | Common Stock |
| Mar 16, 2022 | Buy | 77 863 | Eberly Richard | Common Stock |
| Mar 16, 2022 | Sell | 77 863 | Eberly Richard | Restricted stock units |
| Mar 15, 2022 | Sell | 38 709 | Eberly Richard | Restricted stock units |
| Mar 16, 2022 | Sell | 41 442 | Eberly Richard | Common Stock |
| Mar 15, 2023 | Sell | 38 710 | Eberly Richard | Restricted stock units |
| Mar 15, 2022 | Buy | 38 709 | Eberly Richard | Common Stock |
| Apr 27, 2023 | Sell | 690 076 | Eberly Richard | Nonqualified stock options |
| Apr 26, 2023 | Sell | 51 413 | Eberly Richard | Common Stock |
| Mar 16, 2023 | Sell | 77 863 | Eberly Richard | Restricted stock units |
| Apr 26, 2023 | Sell | 326 710 | Eberly Richard | Restricted stock units |
| Apr 27, 2023 | Sell | 321 429 | Eberly Richard | Incentive stock options |
| Apr 27, 2023 | Sell | 143 067 | Eberly Richard | Incentive stock options |
| Jan 05, 2023 | Sell | 53 571 | Steenvoorden Lawrence J. | Restricted stock units |
| Jan 05, 2023 | Buy | 53 571 | Steenvoorden Lawrence J. | Common Stock |
| Jan 05, 2023 | Sell | 16 118 | Steenvoorden Lawrence J. | Common Stock |
| Apr 26, 2023 | Sell | 37 453 | Steenvoorden Lawrence J. | Common Stock |
| Apr 27, 2023 | Sell | 107 143 | Steenvoorden Lawrence J. | Restricted stock units |
| Apr 27, 2023 | Sell | 300 000 | Steenvoorden Lawrence J. | Nonqualified stock options |
| Mar 15, 2022 | Sell | 5 734 | Bespalko David William | Restricted stock units |
| Mar 15, 2023 | Buy | 5 735 | Bespalko David William | Common Stock |
| Mar 15, 2023 | Sell | 5 735 | Bespalko David William | Restricted stock units |
| Mar 15, 2022 | Buy | 5 734 | Bespalko David William | Common Stock |
| Apr 27, 2023 | Sell | 31 746 | Bespalko David William | Nonqualified stock options |
| Apr 27, 2023 | Sell | 41 143 | Bespalko David William | Nonqualified stock options |
| Apr 27, 2023 | Sell | 37 735 | Bespalko David William | Restricted stock units |
| Apr 26, 2023 | Sell | 11 469 | Bespalko David William | Common Stock |
| Jun 24, 2021 | Buy | 16 314 | Potthoff John Gary | Common Stock |
| Apr 27, 2023 | Sell | 46 875 | Potthoff John Gary | Nonqualified stock options |
| Apr 26, 2023 | Sell | 54 086 | Potthoff John Gary | Common Stock |
| Jun 24, 2021 | Sell | 16 314 | Potthoff John Gary | Restricted stock units |
| Apr 27, 2023 | Sell | 32 000 | Potthoff John Gary | Restricted stock units |
| Apr 27, 2023 | Sell | 36 252 | Potthoff John Gary | Nonqualified stock options |
| Apr 27, 2023 | Sell | 41 143 | Potthoff John Gary | Nonqualified stock options |
| Mar 11, 2023 | Buy | 48 000 | Esfandiari Javan | Common Stock |
| Mar 15, 2023 | Buy | 12 903 | Esfandiari Javan | Common Stock |
| Mar 15, 2023 | Sell | 4 652 | Esfandiari Javan | Common Stock |
| Mar 11, 2023 | Sell | 16 950 | Esfandiari Javan | Common Stock |
| Mar 15, 2022 | Buy | 12 903 | Esfandiari Javan | Common Stock |
| Mar 11, 2023 | Sell | 48 000 | Esfandiari Javan | Restricted stock units |
| Oct 08, 2021 | Sell | 4 940 | Esfandiari Javan | Common Stock |
| Mar 15, 2022 | Sell | 12 903 | Esfandiari Javan | Restricted stock units |
| Mar 15, 2023 | Sell | 12 903 | Esfandiari Javan | Restricted stock units |
| Apr 27, 2023 | Sell | 108 904 | Esfandiari Javan | Restricted stock units |
| Apr 26, 2023 | Sell | 145 612 | Esfandiari Javan | Common Stock |
| Apr 27, 2023 | Sell | 107 143 | Esfandiari Javan | Incentive stock options |
| Apr 27, 2023 | Sell | 277 714 | Esfandiari Javan | Incentive stock options |
| Apr 27, 2023 | Sell | 277 714 | Esfandiari Javan | Nonqualified stock options |
| Apr 27, 2023 | Sell | 188 064 | Esfandiari Javan | Incentive stock options |
| Apr 27, 2023 | Sell | 96 000 | Teso-lichtman Leslie | Restricted stock units |
| Apr 27, 2023 | Sell | 82 286 | Teso-lichtman Leslie | Nonqualified stock options |
| Mar 11, 2023 | Sell | 29 333 | Caso Charles | Restricted stock units |
| Mar 11, 2023 | Buy | 29 333 | Caso Charles | Common Stock |
| Mar 15, 2023 | Buy | 7 885 | Caso Charles | Common Stock |
| Mar 15, 2023 | Sell | 2 775 | Caso Charles | Common Stock |
| Mar 11, 2023 | Sell | 10 311 | Caso Charles | Common Stock |
| Jun 01, 2022 | Buy | 4 101 | Caso Charles | Common Stock |
| Jun 01, 2022 | Sell | 1 444 | Caso Charles | Common Stock |
| Mar 15, 2023 | Sell | 7 885 | Caso Charles | Restricted stock units |
| Jun 01, 2022 | Sell | 4 101 | Caso Charles | Restricted stock units |
| Apr 27, 2023 | Sell | 70 655 | Caso Charles | Restricted stock units |
| Apr 26, 2023 | Sell | 34 674 | Caso Charles | Common Stock |
| Apr 27, 2023 | Sell | 65 476 | Caso Charles | Incentive stock options |
| Apr 27, 2023 | Sell | 169 714 | Caso Charles | Nonqualified stock options |
| Jun 24, 2021 | Buy | 16 314 | Davis Katherine Lyon | Common Stock |
| Apr 26, 2023 | Sell | 106 457 | Davis Katherine Lyon | Common Stock |
| Jun 24, 2021 | Sell | 16 314 | Davis Katherine Lyon | Restricted stock units |
| Apr 27, 2023 | Sell | 32 000 | Davis Katherine Lyon | Restricted stock units |
| Apr 27, 2023 | Sell | 36 252 | Davis Katherine Lyon | Nonqualified stock options |
| Apr 27, 2023 | Sell | 41 143 | Davis Katherine Lyon | Nonqualified stock options |
| Apr 27, 2023 | Sell | 5 162 782 | Perceptive Credit Advisors, Llc | Common Stock |
| Apr 25, 2023 | Buy | 133 742 | Perceptive Credit Advisors, Llc | Common Stock |
INSIDER POWER
-71.132
Last 100 transactions
Buy: 781 277 | Sell: 10 790 554 (Shares)
Based on the 100 latest insides trades, we have calculated the insider power to be negative at a ratio of -71.132.
In total, the insiders bought 781 277 and sold 10 790 554 CEMI shares in the last 100 trades.
About Chembio Diagnostics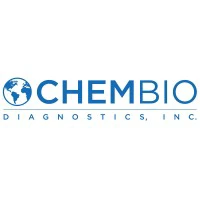 Chembio Diagnostics, Inc., together with its subsidiaries, develops, manufactures, and commercializes point-of-care (POC) diagnostic tests that are used to detect or diagnose diseases. The company offers tests for COVID-19, HIV and Syphilis, and Zika virus. It also develops tests for malaria, dengue, chikungunya, Chagas, ebola, leishmaniasis, lassa, marburg, leptospirosis, rickettsia, and Burkholderia diseases. The company sells its products unde... CEMI Profile
Top Fintech Company
featured in The Global Fintech Index 2020 as the top Fintech company of the country.
Full report by