ABIL stock news

MUMBAI: Toyota Kirloskar, the Indian subsidiary of Japan's largest car maker Toyota Motor Corporation, is moving centre stage from the fringes after two decades and will unleash an unprecedented dozen-product onslaught in the Indian market in 5-7 years, emboldened by its partnership with Suzuki.Etios and Liva are approaching the end of lives in the last quarter of FY20 as it will fall short on future safety regulations. Going ahead, Toyota's portfolio of the future will have a Maruti Suzuki DNA with close to half a dozen new products priced in the sub Rs 12 lakh market lined up for coming three to four years, catering to over 80% of the market. These include electric and hybrid too.Toyota will be adding a significantly redesigned and re-engineered version of Vitara Brezza and a Toyota variant of Wagon R EV in 2020, a Ciaz sibling will come in 2021-2022, followed by an offspring of Ertiga before a jointly developed C MPV/SUV is launched in 2023, several people in the know told ET.All these Toyota vehicles will come with hybrid solution in the future, which means Suzuki too will get a hybrid technology from Toyota for its own versions of Baleno, Vitara Brezza, Ertiga and Ciaz and help Maruti meet its Corporate Average Fuel Economy norms by 2022-2023.Through this partnership, Toyota acquires ability to come out frugal compact cars and Suzuki can benefit from technological edge of Toyota in making hybrid and electric cars.Along with compact vehicles from Maruti, Toyota will also be revamping its existing Toyota Innova and Fortuner for new regulations and may offer a hybrid variant of the Yaris sedan.Experts said this partnership can potentially add half a million units to both Toyota and Suzuki globally in the coming decade and the economies of scale will ensure more accessible, cleaner mobility solutions in form of hybrid vehicles.Gaurav Vangaal, country lead for IHS Markit, forecasts Toyota to double its output in India by 2025 thanks to its partnership with Suzuki.
Read more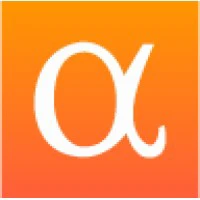 Read more
CommScope Holding Company Inc. (NASDAQ:COMM) and Ability Inc. (NASDAQ:ABIL), are influenced by contrast since they are both players in the Communication Equipment. These factors are particularly influ
Read more
Traders may be watching short-term indicators on shares of Ability Inc (ABIL). Currently, the 7-day average directional indicator is Buy. This signal may be used to determine the market trend. The 7-d
Read more
Both Maxar Technologies Inc. (NYSE:MAXR) and Ability Inc. (NASDAQ:ABIL) compete on a level playing field in the Communication Equipment industry. We will evaluate their performance with regards to ins
Read more
As Communication Equipment businesses, Ability Inc. (NASDAQ:ABIL) and Viavi Solutions Inc. (NASDAQ:VIAV), are affected by compare. This especially applies to their analyst recommendations, profitabili
Read more
As Communication Equipment companies, ADTRAN Inc. (NASDAQ:ADTN) and Ability Inc. (NASDAQ:ABIL) are our subject to compare. And more specifically their risk, institutional ownership, analyst recommenda
Read more
Loral Space & Communications Inc. (NASDAQ:LORL) and Ability Inc. (NASDAQ:ABIL) have been rivals in the Communication Equipment for quite some time. Below is a review of each business including various
Read more
Ability Inc. (NASDAQ:ABIL) and Quarterhill Inc. (NASDAQ:QTRH) compete against each other in the Communication Equipment sector. We will compare them and contrast their profitability, institutional own
Read more
The SuperTrend signal is currently higher than the stock price for Ability Inc (ABIL). Active traders may be closely tracking the action to see if the indicator position is pointing to shares entering
Read more
Ability Inc – Ordinary Shares (NASDAQ:ABIL) had an increase of 8.92% in short interest. ABIL's SI was 118,400 shares in March as released by FINRA. Its up 8.92% from 108,700 shares previously. Wit
Read more
Stock analysis typically falls under the two main categories of fundamental and technical. Fundamental analysis involves diving into company financials. Fundamental analysts study how the company is p
Read more
Checking on the signals, we have seen that Span A is presently lower than Span B for shares of Ability Inc (ABIL). Traders may be watching closely as this signal may indicate a possible bearish move.
Read more
Ability Inc. (NASDAQ:ABIL) is a company in the Communication Equipment industry and that's how we compare it to its rivals. The contrasting will be based on the institutional ownership, profitabilit
Read more
Investors have placed Ability Inc (ABIL) shares on watch as the Aroon Up indicator has moved above 70, indicating that there is strong upward momentum building for the shares. If Aroon-Up crosses abov
Read more