NASDAQ:BCOV
Brightcove Inc. Stock Price (Quote)
$4.06
(
0.495%
)
Friday, 26th May 2023
Range
Low Price
High Price
Comment
30 days
$3.30
$4.39
Friday, 26th May 2023 BCOV stock ended at $4.06. This is 0.495% more than the trading day before Thursday, 25th May 2023. During the day the stock fluctuated 3.24% from a day low at $4.01 to a day high of $4.14.
90 days
$3.30
$5.53
52 weeks
$3.30
$7.45
Historical Brightcove Inc. prices
| | | | | | |
| --- | --- | --- | --- | --- | --- |
| Date | Open | High | Low | Close | Volume |
| 2023-05-26 | $4.08 | $4.14 | $4.01 | $4.06 | 87 170 |
| 2023-05-25 | $4.19 | $4.23 | $4.03 | $4.04 | 80 323 |
| 2023-05-24 | $4.26 | $4.30 | $4.04 | $4.16 | 225 864 |
| 2023-05-23 | $4.29 | $4.39 | $4.24 | $4.28 | 253 010 |
| 2023-05-22 | $4.00 | $4.30 | $3.85 | $4.23 | 234 165 |
| 2023-05-19 | $3.72 | $4.08 | $3.71 | $4.01 | 327 353 |
| 2023-05-18 | $3.50 | $3.59 | $3.50 | $3.58 | 301 054 |
| 2023-05-17 | $3.43 | $3.59 | $3.43 | $3.52 | 304 548 |
| 2023-05-16 | $3.45 | $3.45 | $3.33 | $3.42 | 140 144 |
| 2023-05-15 | $3.35 | $3.46 | $3.35 | $3.45 | 120 222 |
| 2023-05-12 | $3.36 | $3.44 | $3.33 | $3.35 | 144 369 |
| 2023-05-11 | $3.41 | $3.44 | $3.35 | $3.36 | 174 073 |
| 2023-05-10 | $3.62 | $3.64 | $3.42 | $3.45 | 287 189 |
| 2023-05-09 | $3.59 | $3.66 | $3.51 | $3.58 | 244 928 |
| 2023-05-08 | $3.76 | $3.76 | $3.54 | $3.65 | 198 721 |
| 2023-05-05 | $3.48 | $3.81 | $3.48 | $3.77 | 248 604 |
| 2023-05-04 | $3.75 | $3.86 | $3.30 | $3.48 | 496 438 |
| 2023-05-03 | $3.94 | $4.05 | $3.94 | $3.99 | 133 925 |
| 2023-05-02 | $4.03 | $4.03 | $3.92 | $3.96 | 95 381 |
| 2023-05-01 | $4.09 | $4.20 | $3.99 | $4.02 | 148 931 |
| 2023-04-28 | $3.98 | $4.14 | $3.94 | $4.14 | 133 687 |
| 2023-04-27 | $3.84 | $3.98 | $3.84 | $3.98 | 138 661 |
| 2023-04-26 | $3.85 | $3.94 | $3.84 | $3.85 | 138 406 |
| 2023-04-25 | $3.79 | $3.87 | $3.75 | $3.85 | 113 360 |
| 2023-04-24 | $3.94 | $3.94 | $3.77 | $3.84 | 136 676 |
| 2023-04-21 | $3.96 | $4.05 | $3.91 | $3.95 | 165 767 |
| 2023-04-20 | $4.13 | $4.13 | $3.97 | $3.98 | 129 081 |
| 2023-04-19 | $4.13 | $4.21 | $4.11 | $4.15 | 89 704 |
| 2023-04-18 | $4.23 | $4.23 | $4.13 | $4.17 | 165 354 |
| 2023-04-17 | $4.22 | $4.25 | $4.16 | $4.23 | 72 410 |
| 2023-04-14 | $4.32 | $4.38 | $4.17 | $4.21 | 87 031 |
| 2023-04-13 | $4.30 | $4.38 | $4.29 | $4.33 | 113 421 |
| 2023-04-12 | $4.55 | $4.58 | $4.32 | $4.34 | 76 153 |
| 2023-04-11 | $4.58 | $4.59 | $4.50 | $4.53 | 121 420 |
| 2023-04-10 | $4.49 | $4.62 | $4.43 | $4.57 | 113 982 |
| 2023-04-06 | $4.35 | $4.50 | $4.31 | $4.49 | 131 847 |
| 2023-04-05 | $4.37 | $4.41 | $4.28 | $4.37 | 192 554 |
| 2023-04-04 | $4.37 | $4.39 | $4.17 | $4.37 | 445 242 |
| 2023-04-03 | $4.46 | $4.63 | $4.35 | $4.38 | 201 080 |
| 2023-03-31 | $4.46 | $4.49 | $4.42 | $4.45 | 277 692 |
| 2023-03-30 | $4.50 | $4.57 | $4.43 | $4.46 | 127 560 |
| 2023-03-29 | $4.42 | $4.50 | $4.39 | $4.48 | 188 200 |
| 2023-03-28 | $4.44 | $4.51 | $4.35 | $4.41 | 181 138 |
| 2023-03-27 | $4.21 | $4.49 | $4.21 | $4.47 | 174 178 |
| 2023-03-24 | $4.33 | $4.34 | $4.22 | $4.32 | 204 812 |
| 2023-03-23 | $4.53 | $4.59 | $4.34 | $4.38 | 117 438 |
| 2023-03-22 | $4.73 | $4.73 | $4.52 | $4.53 | 265 059 |
| 2023-03-21 | $4.56 | $4.76 | $4.54 | $4.71 | 347 028 |
| 2023-03-20 | $4.41 | $4.55 | $4.38 | $4.43 | 264 612 |
| 2023-03-17 | $4.51 | $4.57 | $4.29 | $4.37 | 1 175 181 |
About Brightcove Inc.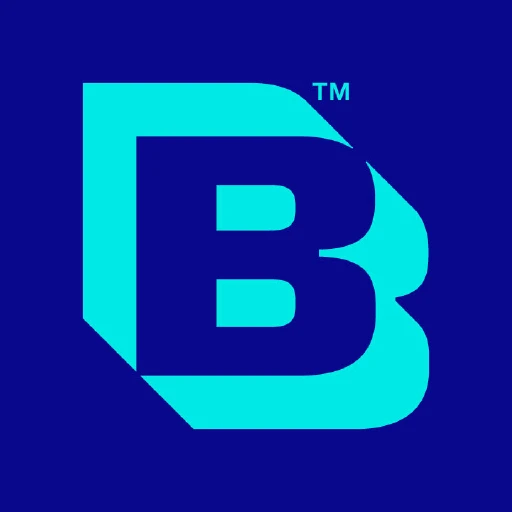 Brightcove Inc. provides cloud-based services for video. Its flagship product includes Video Cloud, an online video platform that enables its customers to publish and distribute video to Internet-connected devices. The company also offers Brightcove Live, a solution for live streaming; Brightcove Beacon, an application that enables companies to launch over-the-top video experiences on multiple monetization models; Brightcove Player, a video playe... BCOV Profile
Top Fintech Company
featured in The Global Fintech Index 2020 as the top Fintech company of the country.
Full report by