Today PAR ranks #1067 as

HOLD CANDIDATE

.
PERIOD
2018-09-12 - 2018-12-11
PAR Technology Corporation Stock Analysis
Technical stock analysis for Tue 11'th Dec 2018
Hold candidate since 2018-12-07
Gain 1.04%
| | |
| --- | --- |
| Shorts | 7.24% ( 2018-11-15 ) |
| Cash | n/a |
| Loans | n/a |
| Beta | -0.04 |
| ROA | -21.38 |
PAR Technology Corporation fell by -0.05% in the last day from $19.38 to $19.37 The price has been going up and down for this period, and there has been a 8.15% gain for the last 2 weeks. Volume fell in the last day along with the stock, which is actually a good sign as volume should follow the stock. In the last day the trading volume fell by -54 763 shares and in total 68 999 shares bought and sold for approximately $1.34 million.
Trend
PAR Technology Corporation has broken the very wide and falling short-term trend up. Firstly a slower falling rate is indicated, but this may very well be an early signal of a trend shift. On the reaction there will be support on the roof on the current trend broken, which is $19.27, a level that may pose a second chance to hit a runner. According to fan-theory $24.11 will be the next possible trendtop level and thereby pose a resistance level which may not be broken on the first attempt.
Signals
PAR Technology Corporation holds a sales signal from the short-term moving average; at the same time, however, there is a buy signal from the long-term average. Since the short-term average is above the long-term average there is a general buy signal in the stock. On further gains, the stock will meet resistance from the short-term moving average at approximately $19.44. On a fall, the stock will find some support from the long-term average at approximately $18.36. A break-up through the short-term average will send a buy signal, whereas a breakdown through the long-term average will send a sales signal. A buy signal was issued from a pivot bottom point on Tuesday December 04, 2018, which indicates further gains until a new top pivot has been found. Some negative signals were issued as well, and these may have some influence on the near short-term development. Volume fell along with the price during the last trading day, which is technical positive. One should, however, note that this stock may have low liquidity in periods, which increases the general risk.
Relative Strength Index (RSI)
The stock holds a RSI14 at 78 and is currently being overbought on RSI. This does not have to be a sales signal as many stocks may go both long and hard while being overbought on the RSI. It is therefore important to evaluate the history of the share as it may tell you something about the RSI-sensitiveness.
Support & Resistance
PAR Technology Corporation finds support from accumulated volume at $19.04.
Support: $19.04
Price: $19.37
Resistance: $19.74
Risk
This stock may move much during a day (volatility) and with periodic low trading volume this stock is considered to be "high risk". During the last day, the stock moved $1.37 between high and low, or 7.27%. For the last week the stock has had a daily average volatility of 8.15%.
The stock is extremely overbought on RSI14 (78). Normally this will pose a good selling opportunity, but since the stock has broken the trend up the chance for a major correction due to high RSI is very small as the stock will find support at the trend broken.
Our recommended stoploss: $18.26 (-5.73%) (This stock has high daily movements and this gives high risk. The RSI14 is 78 and this increases the risk substantially. There is a buy signal from pivot bottom found 4 days ago.)
Overall risk:
Very Low Low Medium High Very High
Evaluation
PAR Technology Corporation holds several positive signals, but we still don't find these to be enough for a buy-recommendation. At the current level we recommend to hold or accumulate in this position whilst awaiting for further development.
Today PAR ranks #1067 as

HOLD CANDIDATE

.
PAR $19.37 $-0.01(-0.05%)
PAR is down $0.01 today, but where's it headed in 2019?

Zacks Investment Research is releasing its prediction for PAR based on the 1-3 month system that more than doubles the S&P 500.

Click here – the PAR analysis is free »
Last donation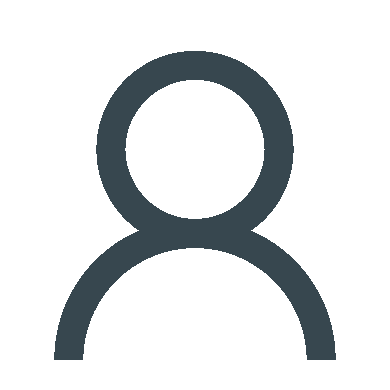 Thank you, Stephen Detwiler!
Do you find our website useful too?
Help us improve by making a small donation or
Get PRO features