You're Running Out of Money! Here's How to Fix It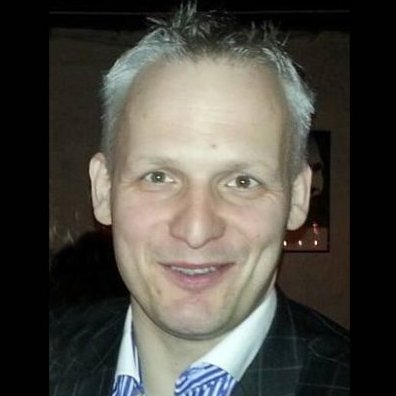 Hi, my name is Jim and I have successfully been using technical analysis as a tool for trading for more than 20 years. All the experience throughout the years has led to my inbox being constantly packed with emails from people asking me to help them with their investments. Like so many of you, my time is also limited, so over some years, I helped develop this page in a genuine attempt to help the common investor do better decisions.
Understanding even a small part of the technical analysis will give you the advantage of reducing your losses and increasing your gains.
And, it is often about reducing the losses. They will occur, but you need them to be as small as possible.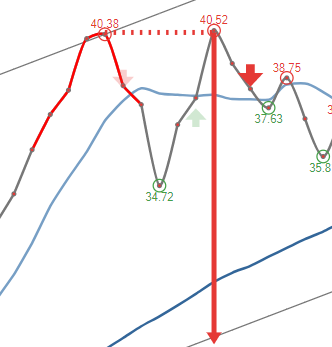 I promise you, that your greed will cost you a lot of money. You will want more when things go up and you will not sell when things go down. Out of every 5 traders, only 1 will make it. As a long-term investor, your chances are higher. The only way you can improve your chances is if you play in line with the market, and not against it. If you will learn how to read technical analysis charts you will perform better and you will understand where the market is going. That will be your real ticket to perform better. The value investor will claim that value is the only truth, but why so many big companies see huge falls despite making more cash than ever? The reason is that the markets decide the price, and you can agree or disagree as much as you like.
Do better with the unique Golden Star signal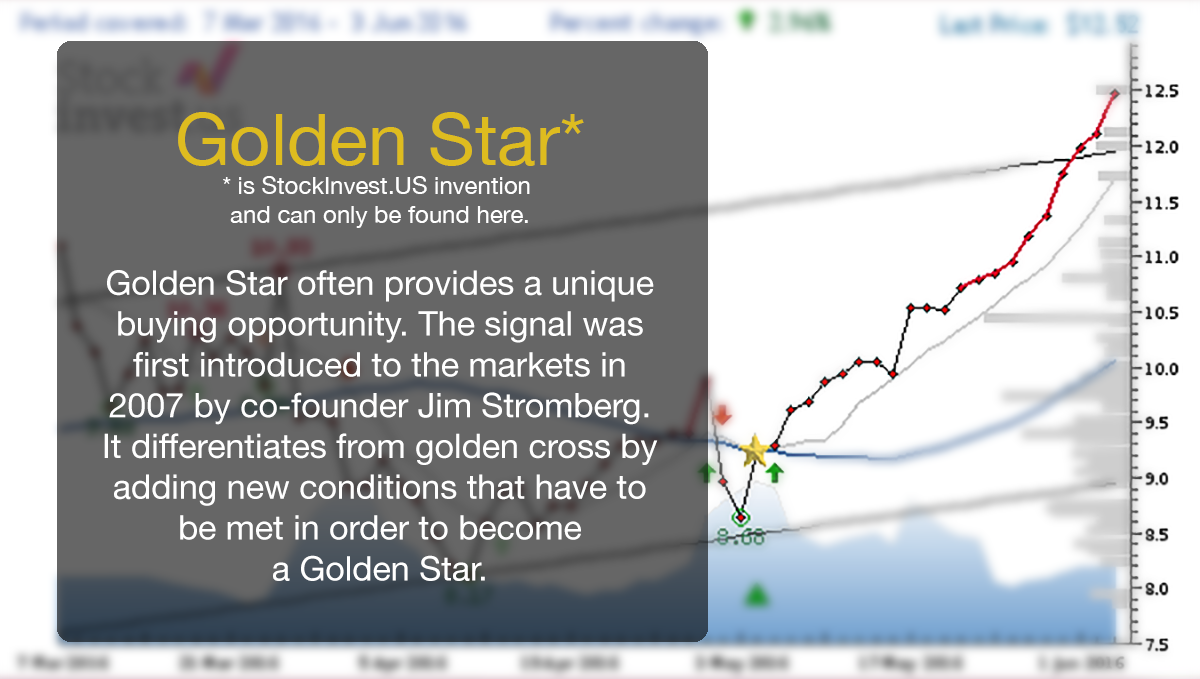 Golden Star is a signal I developed and launched back in 2007. The signal uses moving averages and adds special requirements that convert the very good Golden Cross into a Golden Star. This signal has proven to be rare and, in most cases, gives substantial returns when first established.
From 8.000 stocks usually only a few will trigger a golden star signal per day!

The golden star list is easy to access and will give you a competitive edge when it comes to identifying possible strong gainers.
Save time and reduce your risk
There is no secret that my intent is to make you consider signing up for our paid services. That is how we can keep evolving the business and produce even better services. About 90% of the content is free, so if you are down on cash, uncertain or simply just a cost saver there is more than enough free content for you to make far better decisions. I want you to consider signing up because I know that you will get value for your money.
And not only this! You will contribute to our continuous work to help all investors. You will enable us to give those playing with their savings, or those dreaming of making it, a far better chance to succeed. While doing this you will also support our social work. Each year we donate money to those who need it more than us. Last year our donation went to: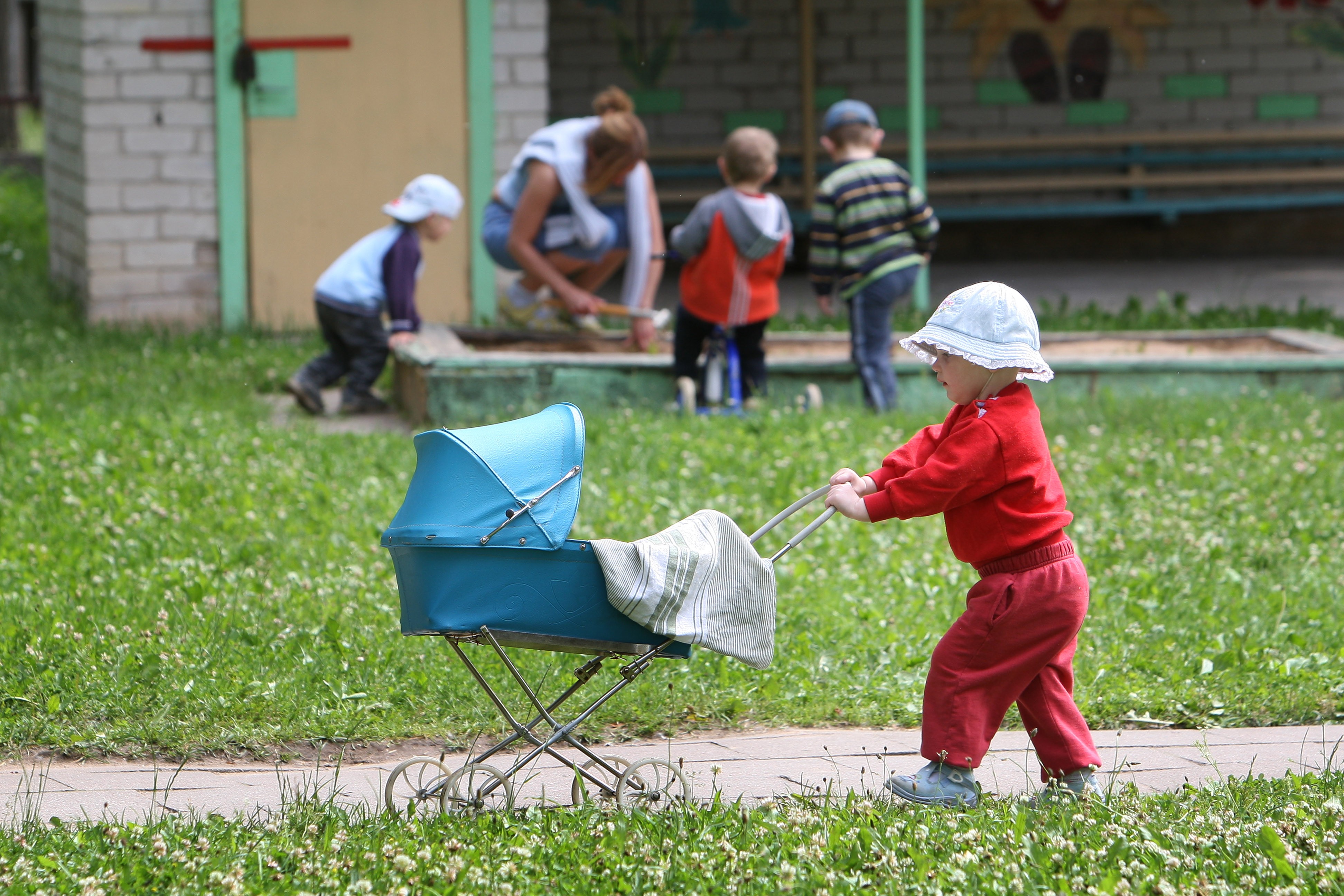 SOS Children ( sponsored )
In 2018 we decided to help the SOS Children 's Villages, an independent, non-governmental children's well-being organization, where StockInvest.us donation will help cover the expenses of psychological help for 35 SOS children for a year.
A salesman told me once that selling is all about being aggressive. Sell the product as something special and unique. But I don't plan to. You are here to make money and money is made by decisions. A Golden Star list will not help you unless you can make decisions. It all comes down to You.
However, use this chance to get total access to all our tools. We have 5-day free trial and 100% money Back first 10 days after each payment. No question asked and instantly refunded. The price you pay is not much more than the cost of buy and selling 1 stock. The decision is yours.
Whatever you decide, subscribing or not, we are here to help you.
Yours truly,


Get Started Now!
(Do not worry. You do not sign up for anything yet.)