Automated Stock Portfolios
Fully automated and based on our score system.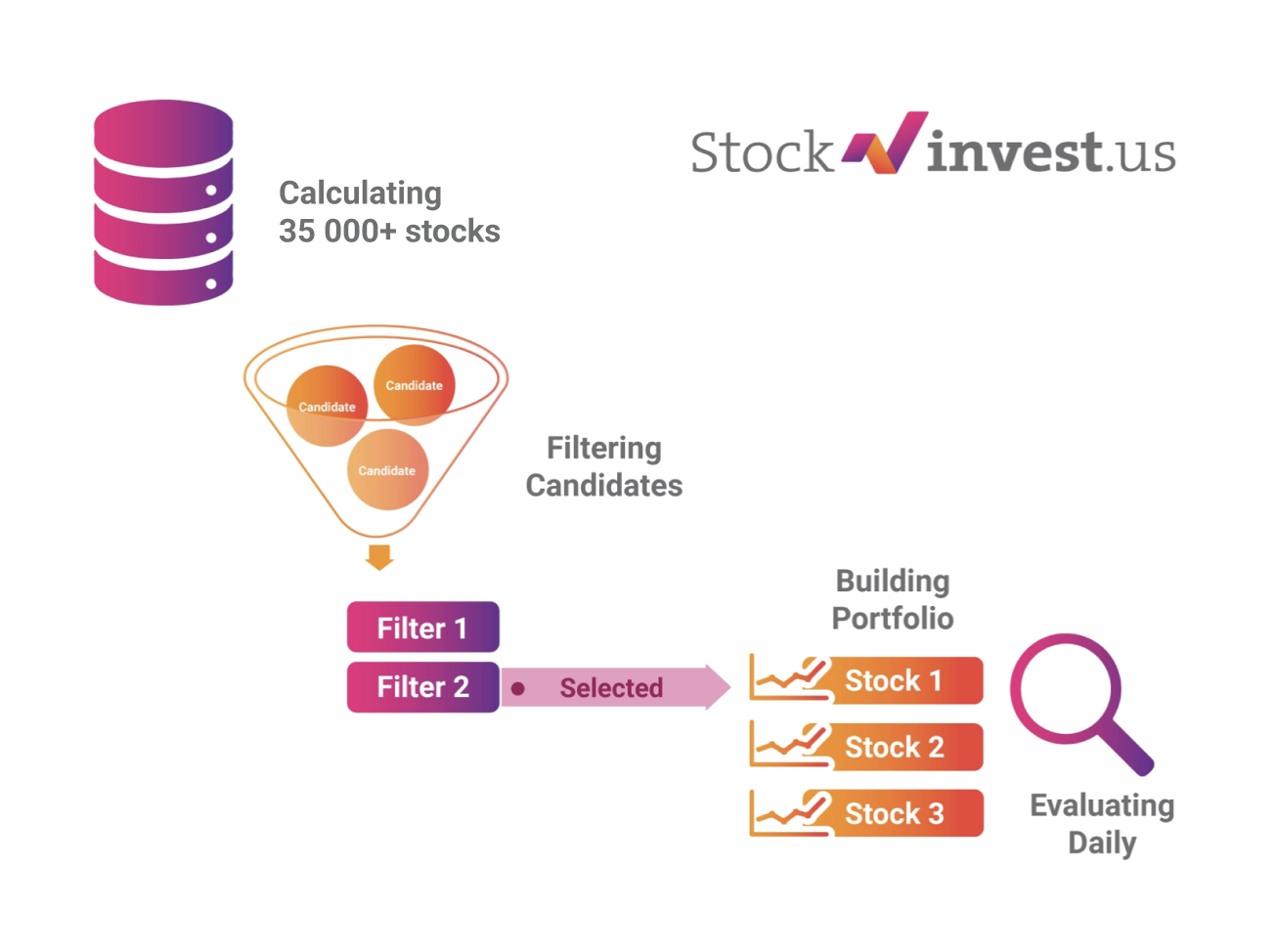 About Portfolios
The portfolios work by picking the best stocks based on the scores from our scoring system. The candidates are then filtered depending on the setting of the portfolio. Tickers that are in the portfolio will be sold if the score becomes negative or the stop-loss condition is met.
Stop-loss is very important for the portfolio. It is based on a suggestion generated by our calculations, and it's being re-calculated on a daily basis. The rule of thumb for the stop-loss is that it can't go down, only rise up. By doing so, your potential gains are secured against sudden drops in the shared prices.
How-to
If you want to follow these portfolios you should always check the "Candidates" list. There you will find the upcoming picks. Due to the portfolios being updated only once every trading day (after the exchanges close) we are re-calculating our new stop-loss before trading starts the upcoming day.
As our portfolios are based on the end-of-the-day prices, the purchase may differ from your calculation. Once a stock in the portfolio is sold you should buy the first candidate that's in the "Candidates" list. You may get a different price than this system, which will use the end-of-the-day price for the new candidate in the portfolio.
Top Fintech Company
featured in The Global Fintech Index 2020 as the top Fintech company of the country.
Full report by