How to Buy Ames National Corporation Stock?
About Ames National Corporation
Ames National Corporation operates as a multi-bank holding company that provides banking products and services primarily in Boone, Clarke, Hancock, Marshall, Polk, S... ATLO Profile
Ames National Corporation
$20.78

(-0.192%)
Volume: 15.047k
Closed: Mar 28, 2023
---
How to buy Ames National Corporation stock:
---
Featured Broker:

Open eToro Broker Account
1. Open A Brokerage Account
To start investing, you will need a brokerage account. There are many brokerage companies on the market. However, they differ in the broker's commission, the number of markets available for investing, the complexity of the platform, and the ease of opening an account.
A brokerage account is an investment account that allows you to buy and sell a variety of investments, such as stocks, bonds, mutual funds, and ETFs.
To make the right choice, you should compare the fees, conditions, and how easily you understand the platform and the brokerage company's concept.
In the beginning, you can try our pick for the best online broker, which we made after various tests this year.
Using eToro as an example, we will show how you can open such an account:
Register your account here. Registration is free, after it, it is not necessary to start investing immediately. You can first use this account to practice with a virtual portfolio eToro demo account.

Provide your personal details, such as your name, email address, and a password for your account.

Verify your email address by clicking on the link sent to you in an email from eToro.

Enter additional information, including your date of birth, address, and phone number.

Upload a copy of your government-issued ID (such as a passport or driver's license) and a proof of address (such as a utility bill or bank statement) to verify your identity.

Fund your account using a variety of payment methods, such as credit/debit cards, bank transfer, or e-wallets.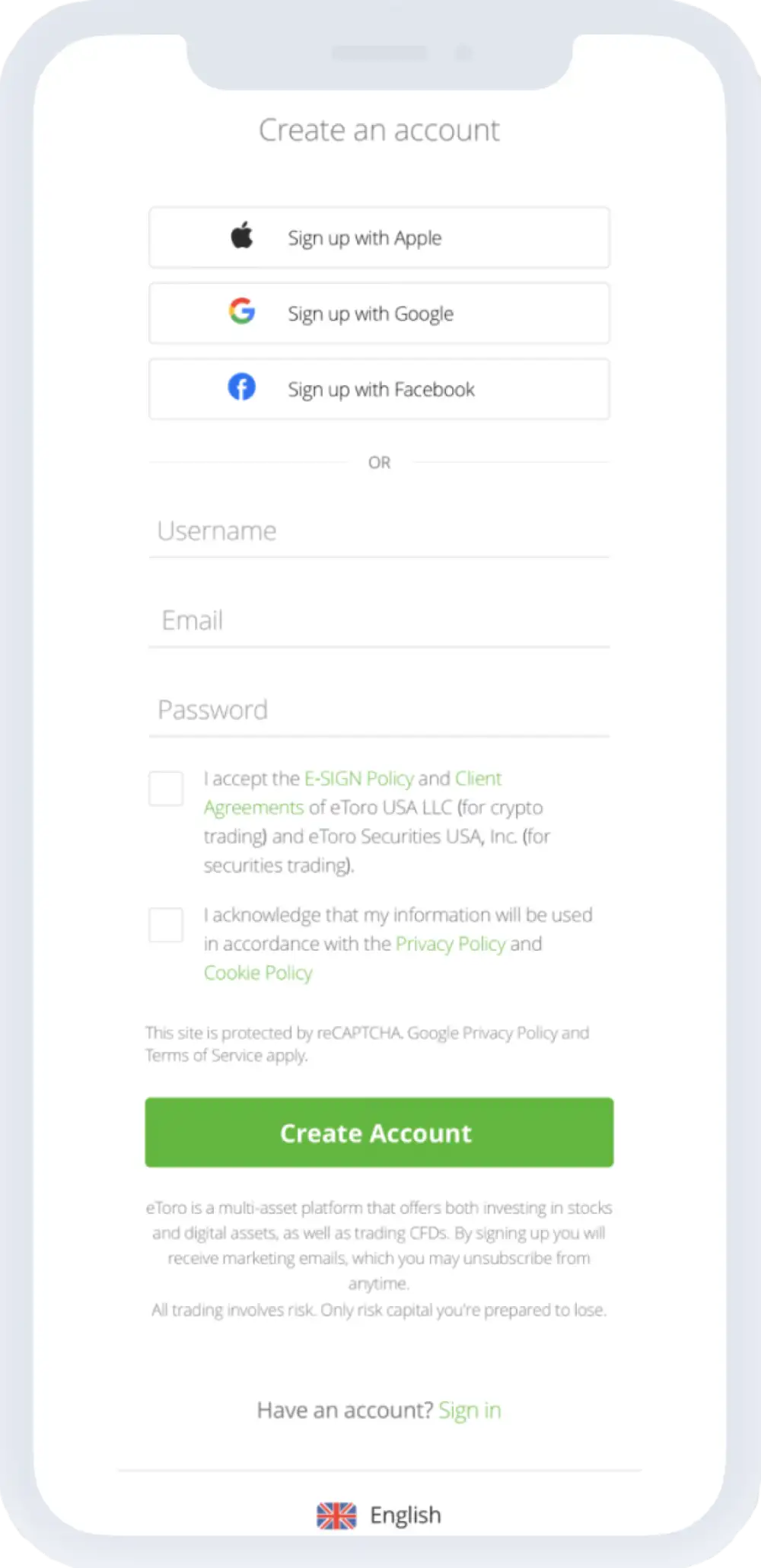 2. Make Your Research on Ames National Corporation Stock
After deciding where to buy Ames National Corporation (ATLO) stocks, the next step is researching the company.
This step is necessary to understand whether this company fits your financial goals and strategy. For such research to give good results, following questions should be considered:
What is Ames National Corporation (ATLO)?

What is the company's history, and how has it performed in the past?

What are the risks associated with investing in the company?

How does the company compare to its competitors?

What is the company's strategy for growth?
To find answers, check the company's annual and quarterly reports, balance sheets, income statements. Its website and third-party evaluators for the comprehensive analysis. For instance, you can find a detailed report on Ames National Corporation (ATLO) on StockInvest.us. All data on our website is updated daily.
A lot of information can also be found in the company profile on the brokerage platform. For example, below, you will find an example of such a profile for Ames National Corporation (ATLO):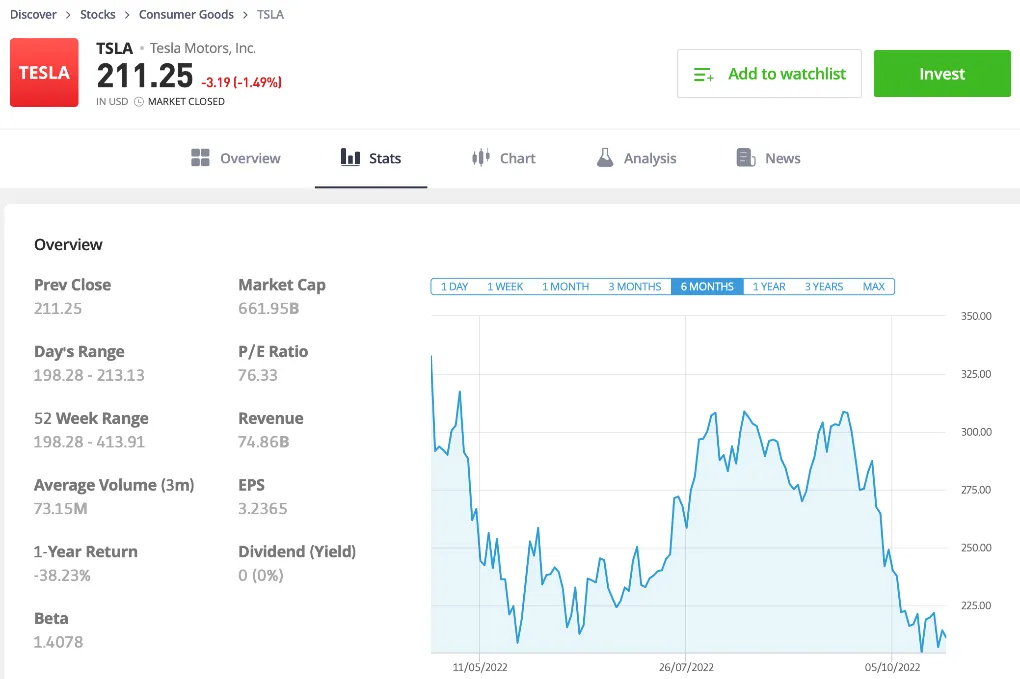 Do not forget to check what analysts say about the company, but remember that no one can predict the exact future price due to many factors.
Also, remember to regularly read the latest news and check what other investors think of the company.
By the way, this is one of the reasons why we chose eToro - one of the leading social investing platforms. eToro's concept allows to find new ideas and communicate with other investors.
When you combine all the financial data you receive, you can decide how much of your money you want to invest.
3. Determine How Much You Want to Invest and Your Risk Tolerance
To understand how much you want to invest, you must analyse your financial possibilities, time horizon, risk tolerance and goals. Many experts advise not to put all your eggs in one basket but to consider investing in different companies.
Before you choose the investment amount and frequency of contributions, it's essential to ensure that you have:
An emergency fund that can cover 3-6 months of living expenses.

A budget for your investing strategy.
It is vital to be ready emotionally as well. A "cold head" is the best helper.
4. Place An Order
Once you have determined how much you want to invest in Ames National Corporation (ATLO), you can place your order to buy stocks.
You have two types of orders to choose from:
A market order: is an order to buy or sell stocks at the current best price (or when the market opens).

A limit order: is an order to buy or sell stocks if the price reaches a selected target.
More information about stocks, how to choose them, and how to buy it in this video from eToro.
5. Monitor Your Investment Regularly and Set a Stop-loss
Once you have bought a stock, you need to monitor changes regularly.
On StockInvest.us, you can track all the tickers you are interested in using a watchlist feature.
Depending on the chosen strategy, follow not only the price but also the news of the company and the entire sector. This will help you not miss the moment when the stock's purchase brings great benefits or prevents losses.
Conclusion:
With all of the above in mind, we have compiled a short checklist to answer the question "How to buy Ames National Corporation stock (ATLO)?":
Open a brokerage account

Do your research on Ames National Corporation (ATLO). When researching a stock to buy, gathering as much information as possible about the company and its competitors is essential to make an informed decision

Determine how much you can invest

Place an order according to your investing strategy

Monitor your investment regularly and set a stop-loss to protect yourself from potential losses
We recommend eToro if you would like to invest multiple assets in a place with a range of solid cryptocurrencies, stocks, and ETFs and if you are looking for a platform with the ability to communicate with other investors.
FAQ
Can I buy a share from Ames National Corporation stock for $100?
Yes, most online brokers allow investors to purchase fractional shares so that they can buy less than one full share of a company's stock according to their investing strategy.
---
Can I buy 1 share of Ames National Corporation stock?
Yes, it is possible to buy one share of Ames National Corporation stock.
---
How much does it cost to buy a share of Ames National Corporation stock?
You can buy Ames National Corporation fractional shares at most brokers following your budget. Currently, the single Ames National Corporation stock is valued at $20.78.
---
Can I buy Ames National Corporation stock directly?
No, but Ames National Corporation stock can be purchased through most online brokers that offer the option to buy stocks through NASDAQ Stock Exchange.
---
Is Ames National Corporation stock a buy or sell?
Ames National Corporation holds several negative signals and this should be a sell candidate, but due to the general chance for a turnaround situation it should be considered as a hold candidate (hold or accumulate) in this position whilst awaiting further development. We have upgraded our analysis conclusion for this stock since the last evaluation from a Sell to a Hold/Accumulate candidate.
---
What are the risks and potential returns associated with buying Ames National Corporation stock?
Buying Ames National Corporation stock carries the risk of losing money if the stock price goes down. However, the stock also has the potential for significant returns if the price goes up. As with any investment, it's crucial to conduct research and consider the overall market trends before deciding.
---
What are the fees associated with buying Ames National Corporation stock?
Fees associated with buying Ames National Corporation stock include brokerage fees and any applicable taxes. These fees will vary depending on the brokerage firm and the type of account.
---