JOE stock news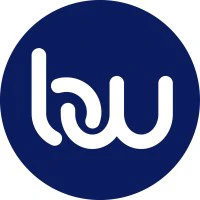 WATERSOUND, Fla.--(BUSINESS WIRE)--THE ST. JOE COMPANY ANNOUNCES PLANS TO BUILD AND OWN A SELF-STORAGE FACILITY IN SANTA ROSA BEACH, FLORIDA
Read more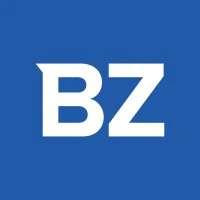 The St. Joe Company (NYSE: JOE ) ("St. Joe") and Walton County School District today introduced the Magnet Innovation Center at St. Joe Watersound, a STEAM high school facility unlike any other school in the region. This press release features multimedia. View the full release here: https://www.businesswire.com/news/home/20191121005986/en/ A student works on a 3D printer at the Magnet Innovation Center (Photo: Business Wire) The Magnet Innovation Center was unveiled at a press conference on Thursday featuring remarks from St. Joe CEO Jorge Gonzalez, Magnet Innovation Center Director Carrie Sneed and Walton County School District Superintendent Russell Hughes. The announcement was commemorated with a presentation of keys which were uniquely designed by students and created using the Center's 3D printer. St. Joe will continue to own the site, located at 133 S. Watersound Parkway, but enable the school to operate under an agreement with the Walton County School District. St. Joe and the Magnet Innovation Center will share the campus until St.
Read more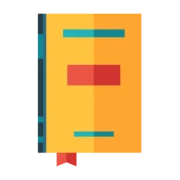 St. Joe Co (NYSE:JOE) shares crossed above its 200-day moving average during trading on Friday . The stock has a 200-day moving average of $17.40 and traded as high as $18.07. St. Joe shares last traded at $18.05, with a volume of 1,907 shares. The company has a market cap of $1.08 billion, a P/E […]
Read more

The St. Joe Company (JOE) expects to start construction of a hotel near the Northwest Florida Beaches International Airport in Panama City in October, under the Hilton Garden Inn brand.
Read more

St. Joe's (JOE) efforts to enhance its portfolio of income-producing properties and possession of substantial residential and commercial land-use entitlements bode well.
Read more

The St. Joe Company's (JOE) first-quarter 2019 results reflect higher net income, fall in expenses and lower revenues.
Read more
The ERP5 Rank is an investment tool that analysts use to discover undervalued companies. The ERP5 looks at the Price to Book ratio, Earnings Yield, ROIC and 5 year average ROIC. The ERP5 of The St. Jo
Read more
St. Joe Company (JOE) shares have seen the Money Flow Indicator climb above 60, potentially spelling a near-term reversal if it crosses above the 70 line. The Money Flow Indicator is a unique indicato
Read more
On a typical market day there is no shortage of stock news. Investors are often tasked with trying to decipher which news is worth paying attention to and which isn't. Not only is there plenty of sw
Read more
Watching the shorter-term MACD oscillator on shares of St. Joe Company (JOE), we have noted that the signal is currently showing Buy. The MACD is typically used to measure bullish or bearish price mov
Read more
St. Joe (NYSE:JOE) was downgraded by Zacks Investment Research from a "buy" rating to a "hold" rating in a research report issued on Thursday. According to Zacks, "Shares of St. Joe have out
Read more