ZBH stock news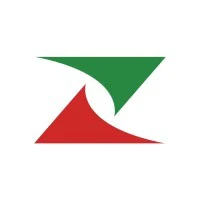 Zimmer Biomet Holdings, Inc. Contributors to Geography Sales Change For the Three Months Ended September 30, 2019 and 2018 … | November 5, 2019
Read more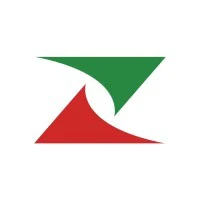 Zimmer Biomet Holdings, Inc. Contributors to Product Category Sales Change For the Three Months Ended September 30, 2019 and 2018 … | November 5, 2019
Read more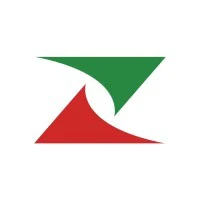 ZIMMER BIOMET HOLDINGS, INC. Reconciliation of Gross Profit & Margin to Adjusted Gross Profit & Margin For the Quarterly and… | November 5, 2019
Read more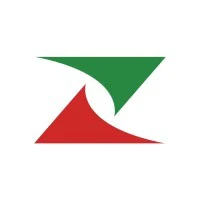 ZIMMER BIOMET HOLDINGS, INC. Reconciliation of Cash Flow from Operating Activities to Free Cash Flow For the Quarterly and Year-to-Date… | November 5, 2019
Read more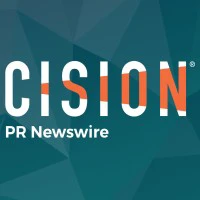 WARSAW, Ind., Nov. 5, 2019 /PRNewswire/ -- Zimmer Biomet Holdings, Inc. (NYSE and SIX: ZBH) today reported financial results for the quarter ended September 30, 2019. The Company reported third quarter net sales of $1.892 billion, an increase of 3.0% over the prior year period, and an…
Read more

Zimmer (ZBH) doesn't possess the right combination of the two key ingredients for a likely earnings beat in its upcoming report. Get prepared with the key expectations.
Read more

Investor confidence continues to be high in Zimmer Biomet (ZBH), thanks to solid prospects.
Read more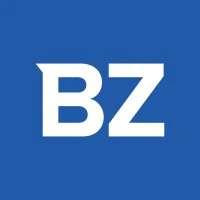 Zimmer Biomet Holdings Inc (NYSE: ZBH ) seems to be on the verge of beginning a multiyear cycle of accelerating top-line growth, according to Canaccord Genuity. The Analyst Canaccord Genuity's Kyle Rose upgraded Zimmer Biomet from Hold to Buy, while raising the price target from $137 to $167. The Thesis The strategic and cultural changes that Zimmer Biomet had been implementing over the past 18 months now seem to have taken hold, Rose said in the upgrade note. He added that this was evident in the encouraging second quarter results and management's upbeat commentary. Rose mentioned that Zimmer Biomet's turnaround plan was focused … Full story available on Benzinga.com
Read more

Zimmer Biomet's (ZBH) JuggerStitch claims to offer a less invasive, all-suture, knotless approach to meniscal repair procedures.
Read more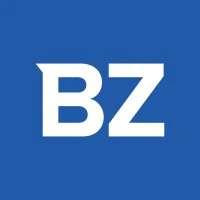 Here's a roundup of top developments in the biotech space over the last 24 hours. Scaling The Peaks (Biotech stocks hitting 52-week highs on Sept. 11) Ardelyx Inc (NASDAQ: ARDX ) Avedro Inc (NASDAQ: AVDR ) Celgene Corporation (NASDAQ: CELG ) Eidos Therapeutics Inc (NASDAQ: EIDX ) Enlivex Therapeutics Ltd (NASDAQ: ENLV ) The Medicines Company (NASDAQ: MDCO ) Medtronic PLC (NYSE: MDT ) Nevro Corp (NYSE: NVRO ) Radius Health Inc (NASDAQ: RDUS ) ZEALAND PHARMA/S ADR (NASDAQ: ZEAL ) Zimmer Biomet Holdings Inc (NYSE: ZBH ) Down In The Dumps (Biotech stocks hitting 52-week lows on Sept. 11) CELYAD SA/ADR (NASDAQ: CYAD ) Endologix, Inc. (NASDAQ: ELGX ) Myovant Sciences Ltd (NYSE: MYOV ) HTG Molecular Diagnostics Inc (NASDAQ: HTGM ) Karuna Therapeutics Inc (NASDAQ: KRTX ) Mersana Therapeutics Inc (NASDAQ: MRSN ) Stealth BioTherapeutics Corp (NASDAQ: MITO ) Titan Pharmaceuticals, Inc. common stock (NASDAQ: TTNP )(filed for a $12 million secondary offering) Tocagen Inc (NASDAQ: TOCA )( reported that its late-stage brain cancer study did not meet the primary endpoint) Trinity Biotech plc (NASDAQ: TRIB ) Stocks In Focus Ardelyx Gets FDA Nod For Constipation Drug Ardelyx announced the FDA has approved its tenapanor, brand name Ibsrela, a 50mg twice-daily oral pill for the treatment of irritable bowel syndrome with constipation in adults.
Read more

Zimmer Biomet (ZBH) prepares for the commercial launch of improvised knee replacement procedures through its flagship program, Persona Revision Knee System.
Read more

With regard to product suite, Zimmer Biomet (ZBH) steadily wins an array of key regulatory clearances for knee, brain and spine applications under its ROSA platform over the past several months.
Read more

Zimmer (ZBH) reported earnings 30 days ago. What's next for the stock? We take a look at earnings estimates for some clues.
Read more

Zimmer Biomet's (ZBH) AVBT solution, The Tether, uses a solid, flexible cord in place of traditional metal rods to pull on the outside of a scoliosis curve.
Read more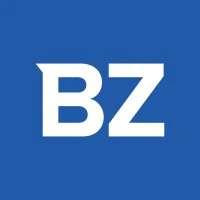 Here's a roundup of top developments in the biotech space over the last 24 hours. Scaling The Peaks (Biotech stocks hitting 52-week highs on July 30) Acasti Pharma Inc (NASDAQ: ACST ) ANI Pharmaceuticals Inc Common Stock (NASDAQ: ANIP ) Arcturus Therapeutics Ltd (NASDAQ: ARCT ) Hologic, Inc. (NASDAQ: HOLX ) Insulet Corporation (NASDAQ: PODD ) Medpace Holdings Inc (NASDAQ: MEDP )(reported strong second-quarter results ) Novocure Ltd (NASDAQ: NVCR ) ZIOPHARM Oncology Inc. (NASDAQ: ZIOP ) Down In The Dumps (Biotech stocks hitting 52-week lows on July 30) Alimera Sciences Inc (NASDAQ: ALIM )(reacted to second-quarter results) ANCHIANO THERAP/S ADR (NASDAQ: ANCN ) Aquestive Therapeutics Inc (NASDAQ: AQST ) Champions Oncology Inc (NASDAQ: CSBR ) China SXT Pharmaceuticals Inc (NASDAQ: SXTC ) Equillium Inc (NASDAQ: EQ ) Medtronic PLC (NYSE: MDT ) Obseva SA (NASDAQ: OBSV ) Rhythm Pharmaceuticals Inc (NASDAQ: RYTM ) TRACON Pharmaceuticals Inc (NASDAQ: TCON ) Trevi Therapeutics Inc (NASDAQ: TRVI ) Zimmer Biomet Holdings Inc (NYSE: ZBH ) Stocks In Focus Roche Extends Offer Period For Spark Buy Once Again Roche Holdings AG Basel ADR (OTC: RHHBY ) and Spark Therapeutics Inc (NASDAQ: ONCE ) announced Wednesday Roche has extended the offering period for its previously announced tender offer to buy all outstanding shares of Spark for $114.50 …
Read more