SAFE stock news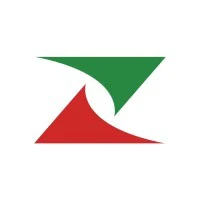 Appointment of Chairman Released : 27/11/2019 RNS Number : 7606U Safestore Holdings plc 27 November 2019 Safestore… | November 27, 2019
Read more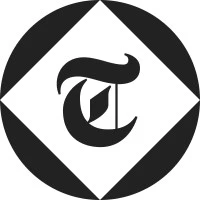 Safestore is to expand into the Netherlands after forming an alliance with European real estate fund Carlyle.
Read more
Safestore Holdings Plc (LON:SAFE) insider Ian Krieger bought 10,000 shares of Safestore stock in a transaction that occurred on Friday, March 22nd. The stock was purchased at an average cost of GBX 59
Read more
Here we will take a look into some valuation metrics for Safestore Holdings plc LSE:SAFE shares. Price-To-Cash-Flow-Ratio is a term that indicates the degree of cash flow valuation of the enterprise i
Read more
Safestore's shareholders have backed the company's revised executive pay policy at its annual general meeting (AGM) although a significant minority still voted against.
Read more
Zacks Investment Research downgraded shares of Safestore (OTCMKTS:SFSHF) from a hold rating to a sell rating in a report published on Saturday morning. According to Zacks, "Safestore Holdings plc is
Read more
Safestore (LON:SAFE)'s stock had its "buy" rating reiterated by equities researchers at Liberum Capital in a report released on Tuesday. A number of other equities analysts also recently issued
Read more
Zacks Investment Research lowered shares of Safestore (OTCMKTS:SFSHF) from a hold rating to a sell rating in a report published on Saturday. According to Zacks, "Safestore Holdings plc is a real est
Read more
Zacks Investment Research upgraded shares of Safestore (OTCMKTS:SFSHF) from a sell rating to a hold rating in a research note issued to investors on Thursday. According to Zacks, "Safestore Holdings
Read more
Zacks Investment Research cut shares of Safestore (OTCMKTS:SFSHF) from a hold rating to a sell rating in a report published on Friday. According to Zacks, "Safestore Holdings plc is a real estate in
Read more
Peel Hunt restated their hold rating on shares of Safestore (LON:SAFE) in a research note issued to investors on Thursday. SAFE has been the topic of a number of other research reports. HSBC began cov
Read more
Zacks Investment Research lowered shares of Safestore (OTCMKTS:SFSHF) from a hold rating to a sell rating in a research report sent to investors on Friday morning. According to Zacks, "Safestore Hol
Read more
HSBC began coverage on shares of Safestore (LON:SAFE) in a research report released on Tuesday morning. The brokerage issued a buy rating and a GBX 670 ($8.75) target price on the stock. SAFE has been
Read more
Zacks Investment Research upgraded shares of Safestore (OTCMKTS:SFSHF) from a sell rating to a hold rating in a research note issued to investors on Friday morning. According to Zacks, "Safestore Ho
Read more
Zacks Investment Research upgraded shares of Safestore (OTCMKTS:SFSHF) from a sell rating to a hold rating in a research report report published on Saturday. According to Zacks, "Safestore Holdings
Read more