Blueprint Medicines Corporation Stock Statistics NASDAQ:BPMC
Backtesting is not only a way to check stock signal accuracy, but also a tool to continually improvement. Data can be used for self adjustment as each stock has an individual behavior. Accuracy and return is not the same. A stock signal may provide low statistical accuracy, but the signals may prove high return in average. Sharp market dips or fundamental changes (earning reports, news updates etc), may force a short term reaction and disturb the signals (Signals may jump quickly from buy to sell, just to return to buy).
| Dates | Signal | Change |
| --- | --- | --- |
| 2022-11-28 - 2022-12-02 | HOLD | 6.39 |
| 2022-11-25 - 2022-11-28 | SELL | 0.512 |
| 2022-11-23 - 2022-11-25 | HOLD | 0.504 |
| 2022-10-18 - 2022-11-23 | SELL | -14.55 |
| 2022-10-17 - 2022-10-18 | HOLD | -2.86 |
Stock Score Effectiveness
Bollinger Stock Signal Effectiveness
Macd Signal Effectiveness
Score signal
Bollinger Signal Statistics
MV signal statistics
MACD Signal Statistics
About Blueprint Medicines Corporation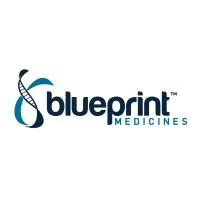 Blueprint Medicines Corporation, a precision therapy company, develops medicines for genomically defined cancers and blood disorders in the United States and internationally. The company is developing AYVAKIT for the treatment of systemic mastocytosis (SM) and gastrointestinal stromal tumors; BLU-263, an orally available, potent, and KIT inhibitor for the treatment of non-advanced SM and other mast cell disorders; and Fisogatinib, an orally avail... BPMC Profile
Top Fintech Company
featured in The Global Fintech Index 2020 as the top Fintech company of the country.
Full report by