Alphabet Inc. (GOOG) Shows Steady Upward Trend and Positive News, Indicating Growth and Innovation
StockInvest.us, 1 month ago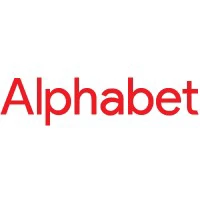 Company Overview

Alphabet Inc. (GOOG) operates as a technology-focused conglomerate and its primary subsidiary is Google. It trades on the NASDAQ exchange.

Technical Analysis

The last close price of Alphabet Inc. was $139.50 on October 9, 2023. The company's shares have shown a change of 0.77 (0.56%), with a day's low of $136.7, and reached an intraday high of $139.97. The yearly high and low were $139.97 and $83.45, respectively. Notably, the current year high is also the 52-week high and represents a significant gain from the low.

The Relative Strength Index over a 14-day period (RSI14) stands at 51, which suggests neutral momentum. Alphabet's Moving Average Convergence Divergence (MACD) over a 3-month period is -1.29 and indicates a bearish sentiment in the short term. The 50-day moving average is $133.32 and the 200-day moving average stands at $113.72, revealing an ongoing upward trend.

The Average True Range (ATR) at 2.11 indicates moderate volatility, while the stop-loss is set at $134.24. The shares have a solid support level of $138.3 but no resistance level is specified.

Fundamental Analysis

Alphabet Inc. has a market cap of $1.75 trillion, making it one of the largest companies by market capitalization. The total volume of shares traded was approximately 15.95 million, below the average volume of 21.98 million.

The company had an earnings per share (EPS) of $4.83 and a price-to-earnings (PE) ratio of 28.88, indicating a fairly valued situation relative to earnings.
The DCF model predicts a stock price of $141.16 — a bit higher than the current price.

Target price projections range from a low of $115 to a high of $312, with the consensus target price being $148.91 and a median target set at $145. Analyst recommendations are predominantly 'Buy' with 26 ratings, compared to a singular 'Hold' rating.

There are approximately 12.55 billion shares of Alphabet Inc. outstanding.

The company's upcoming earnings announcement is scheduled for October 23, 2023.

News Impact

Alphabet Inc. has been in the news recently due to expansions by its subsidiary, Waymo, in San Francisco, and the unveiling of a new AI-powered search tool for healthcare workers by Google. These can be considered positive developments as they indicate the growth of Alphabet's autonomous vehicle sector and the use of AI in healthcare, reflecting continued innovation and sector leadership.

Predictions and Evaluation

Based on the technical and fundamental analysis, Alphabet's steady upward trend, high volume trading, bullish analyst predictions, and positive news updates bode well for future performance. Closing price could potentially rise to the DCF predicted value of $141.16 in the next trading day, and could approach the analyst consensus target of $148.91 over the coming week.

Conclusion

Given its strong financials, innovative leadership, and positive analyst sentiment, Alphabet Inc. (GOOG) can be considered a 'Buy' for investors looking for consistent growth potential. However, investors should monitor upcoming earnings announcement, market trends, and company news to ensure continued solidity of this position.
Check full Google forecast and analysis here.