Alphabet Inc. Stock Analysis: Technical and Fundamental Indicators Signal Hold with Caution
StockInvest.us, 3 weeks ago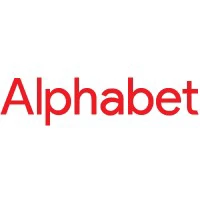 Technical Analysis

Alphabet Inc.'s stock (GOOG) last closed at $134.06 on November 10, 2023, marking an increase of $2.37 (1.80%). The trading range for the day was between a low of $130.87 and a high of $134.27. Over the past year, the stock has oscillated between a high of $142.38 and a low of $85.57, demonstrating significant volatility.

The stock has a 14-day Relative Strength Index (RSI14) of 44, which indicates that it is neither overbought nor oversold, reflecting a relatively neutral market momentum. The stock's 50-day moving average is $134.62, which is currently above the 200-day moving average of $119.00, signaling an upward trend over the longer term. However, the stock is trading below its 50-day moving average, which could be a sign of recent bearish sentiment.

The Moving Average Convergence Divergence (MACD), standing at -4.16, suggests that the stock may currently be in a downward momentum in the shorter term. Additionally, the Average True Range (ATR) of 2.26 indicates that GOOG has been experiencing moderate volatility. GOOG's current stop-loss is noted at $128.17, which could protect investments from significant downturns. Key support and resistance levels are identified at $126.67 and $135.49, respectively, which may play a role in the direction of the next move.

Fundamental Analysis

Alphabet's market capitalization stands at approximately $1.67 trillion, affirming its status as one of the largest companies by market value. The trading volume of approximately 8.62 million was below the average volume of 21.27 million, suggesting lower activity on the trading day.

Alphabet Inc. has an earnings per share (EPS) of $5.22 and a price-to-earnings (PE) ratio of 25.61. The PE ratio is within a reasonable range, conveying that the stock may not be excessively valued relative to its earnings.

The company's forward-looking DCF valuation stands at $130.47, which is slightly lower than its current trading price, possibly implying that the stock might be somewhat overvalued.

Analysts' sentiment is predominantly positive, with 26 buys, one hold, and no sells, indicating strong confidence in Alphabet's prospects.
Recent News Impact

Recent news indicates that Alphabet is actively protecting its interests, as seen with Google filing a lawsuit against scammers in Vietnam over fake ads. Additionally, Google's plans to potentially invest in the AI startup Character.AI suggest further expansion and diversification in the rapidly growing AI sector. These developments are positive indicators for Alphabet's commitment to reinforcing and expanding its business model.

On the other hand, Alphabet selling off its remaining shares in trading platforms such as Robinhood and Lyft indicates a strategic shift in investment or a capital reallocation. This move to cut stock investments could suggest a potential red flag regarding Alphabet's outlook on the tech industry or a decision to reinvest in its core business.

Predictions for Stock Performance

In the short term, GOOG may continue its current trajectory with moderate volatility based on the ATR and RSI14 indicators. The stock, hovering just below its 50-day moving average and with news of Alphabet's lawsuit, might face some short-term uncertainty as investors digest this information.

Over the upcoming week, Alphabet's stock price could potentially stabilize and remain range-bound between the noted support and resistance levels unless significant market or corporate developments occur.

Overall Evaluation

Given the robust fundamental position of Alphabet Inc. and the positive long-term indicators, paired with the current technical factors and analyst consensus of "Buy," the stock should be categorized as a 'Hold' with a cautious approach towards a 'Buy'. Investors might consider maintaining current positions while closely monitoring the stock for entry points around support levels, particularly if the company's strategy in managing its investments and pursuing AI technology yields positive results.

The recommendation to 'Hold' is bolstered by the company's firm market position, stable earnings, and the recent positive news flow highlighting Alphabet's proactive legal measures and investments in AI. However, it is crucial to observe Alphabet's upcoming moves, especially in terms of its investments and the impact of the broader market sentiment on tech stocks, as these could significantly affect performance.
Check full Google forecast and analysis here.