Amazon Is Positioned to Rise as Positive News and Analysis Indicate Favorable Market Sentiment
StockInvest.us, 2 months ago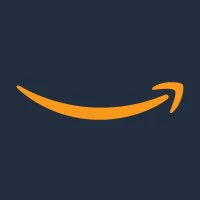 Stock Analysis for Amazon.com, Inc. (AMZN)

Fundamental Analysis

As of close on September 7, 2023, AMZN's stock price is 137.85 USD, an increase of 1.84% from the previous day. The year-to-date range is 81.43 USD to 143.63 USD, and the stock is currently trading at the higher end of this range.

Amazon's market capitalization is significant, sitting at 1.42 trillion USD. It's worth noting that there are 10.26 billion outstanding shares.

The firm's earnings per share (EPS) of 1.26 and price-to-earnings (PE) ratio of 109.59 suggest that investors are willing to pay a high price for the expected future earnings growth.

As for price levels to watch, the stock has immediate support at 135.36 USD and resistance at 138.01 USD. These key levels often serve as a psychological benchmark for the investing community.

AMZN's discounted cash flow (DCF) is valued at 143.38, which could be interpreted as the stock being undervalued at its current price. Also, stock analysts have a consensus target price of 164.31 USD. There are 37 analysts rating it as a "buy" and 3 rating it as a "hold", suggesting a positive outlook on the company's future performance.

Technical Analysis

The stock is currently trading above both its 50-day moving average (133.38 USD) and its 200-day moving average (109.74 USD), indicating an overall upward trend.
AMZN's Relative Strength Index (RSI14) is currently 60, which could be considered as neutral territory, showing that the stock is neither overbought nor oversold at this point.

Meanwhile, the AMZN's Moving Average Convergence Divergence (MACD 3-month) stands at -0.049452. MACD is commonly used to spot changes in the strength, direction, momentum, and duration of a trend in a stock's price. A negative MACD indicates that the stock is on a downward trajectory.

News Analysis

Recent news on September 8, 2023, indicates that Amazon's AWS cloud service has been selected as the preferred public cloud provider for BMW Group which will boost their clientele. Following a significant stock split last year, the market perceives an accruing bull market that positions AMZN as a stock to buy. Furthermore, Amazon's robust logistics network has been underscored as a competitive advantage that would be difficult to replicate. Such positive news publications indicate favorable market sentiment for Amazon's future performance.

Prediction

In light of the fundamental, technical, and news analyses, the prediction for the next trading day, September 8, 2023, is a marginal increase in AMZN's stock price, given the generally positive sentiment.

The week-long prediction also leans towards a rising price, approaching the consensus target price of 164.31 USD, influenced by the increasing client base, positive media sentiment, and consistency with the upwards technical trend.

Final Evaluation

Considering the fundamental indicators, technical analyses, and positive news sentiment, Amazon.com, Inc. (AMZN) is presently categorized as a "Buy". The stock is exhibiting steady growth features and is likely on a bullish trajectory. However, potential investors should take into account of the high PE ratio which could suggest overvaluation. Prospective investors should constantly monitor the stock and have a diversification strategy while investing.
Check full Amazon forecast and analysis here.