Amazon Stock Analysis: Potential Rebound Expected Amid Oversold Condition and Analyst Consensus
StockInvest.us, 2 months ago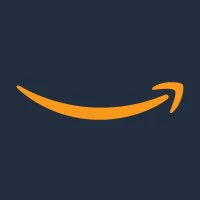 Fundamental Analysis

Amazon.com, Inc. (NASDAQ: AMZN) closed recently at $127.12 on September 29, 2023, marking a 0.90% price change. The company holds a significant market capitalization of $1.31 trillion with a consistent average trading volume of approximately 53.80 million shares. Compared to the last close, the volume was slightly higher at 61.22 million shares. It's worth noting that Amazon's shares outstanding are a whopping 10.32 billion.

The company's trailing twelve months earning per share (EPS) sits at $1.27, and the price-to-earnings (PE) ratio, often used to evaluate the relative value of companies, stands at 100.09. This ratio is considered high, which may signal that the stock is overvalued.

Reputable analysts have given AMZN a consensus rating of "Buy," with 37 analysts going for a "buy" versus 3 who recommend a "hold." Their median target stands at $167, which provides considerable upside potential from the last closing price.

In terms of company news, Amazon has partnered with Pinterest, allowing third-party ads that could potentially boost revenue and reduce expenses. On the flip side, a looming antitrust lawsuit by the FTC and several states alleges Amazon's involvement in anticompetitive practices, which could negatively impact the stock.

The next significant corporate event is Amazon's earnings announcement scheduled for October 25, 2023, which is expected to provide valuable insights into the company's financial performance and future growth prospects.

Technical Analysis
Amazon's stock has shown significant volatility considering the 14-day Relative Strength Index (RSI14) of 23. Usually, an RSI under 30 suggests that the stock might be oversold and is potentially at a turning point. The Moving Average Convergence-Divergence (MACD), a trend-following momentum indicator, is also positive at 0.82.

The 50-day moving average for AMZN stands at $134.71, above the last close price, signifying a bearish trend in the short term. However, the 200-day moving average ($113.16) is below the last close, indicating a bullish trend in the long term.

The stock has been trading within a day range of $126.32 (low) to $129.15 (high). Amazon's year-to-date high and low were $145.86 and $81.43, respectively. Current support and resistance levels are at $125.98 and $130.

Stock Prediction

Based on the provided data, particularly the average movement, RSI, and analyst ratings, we might expect a short-term rebound for Amazon stock in the next trading day (October 2, 2023)—as the RSI indicates an oversold condition.

For the week after, the direction could depend on broader market trends, as the bearish short-term but bullish long-term moving averages suggest uncertainty. However, if the news regarding the Pinterest partnership positively affects the stock and the antitrust lawsuit does not escalate, we might see some upward movement.

Final Evaluation

Based on comprehensive analysis, AMZN is rated as a "Hold" for investors seeking short-term gains due to the stock's relative volatility and potential for rebound from an oversold condition. However, for long-term investors, considering the company's solid fundamentals, substantial market capitalization, and positive analysts' consensus, Amazon remains a "Buy." It must be considered that the antitrust lawsuit could potentially bring negative sentiment and drive volatility in the short to mid-term. As always, investors are advised to do their research and perhaps wait until after the earnings announcement for a clearer picture.
Check full Amazon forecast and analysis here.