Amazon's Stock Poised for Increase Following Positive News and Technical Indicators
StockInvest.us, 1 month ago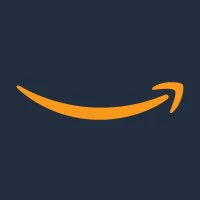 Key Financial Data

Amazon.com Inc.'s (AMZN) stock closed at $132.55 on October 16, 2023, a 2.13% increase from the previous trading day. The company's 52-week range varied between $81.43 and $145.86, meaning it's currently trading closer to its 52-week high. The stock had a daily low and high of $130.42 and $133.07 respectively. Amazon's market capitalization is $1.34 trillion, with a trading volume of 11.18 million shares, much lower than its average volume of 53.26 million shares.

Technical Indicators

Amazon's stock exhibits a Relative Strength Index (RSI14) of 64, which is nearing overbought territory (over 70 indicates overbought), suggesting investors have been actively purchasing the stock recently. The 50-day Moving Average is $134.33, which is currently higher than the 200-day Moving Average of $115.50, indicating an overall upwards trend. The MACD (3-month) is negative at -5.34, meaning that the short-term trend may be downwards.

Fundamental Analysis

In terms of fundamentals, Amazon has an EPS of $1.26 with a high Price-to-Earnings (PE) ratio of 103.16, indicating that investors are willing to pay a premium for the stock. Following the Discounted Cash Flow (DCF) method, the calculated value of Amazon's stock is $135.27 which is higher than the current trading price. This may indicate that the stock is undervalued and suggests a potential buying opportunity.

Furthermore, from the potential share price targets, Amazon could reach lows of $103, highs of $270, median of $171.25, and a consensus target of $166.9. This wide range indicates some uncertainty, but the overall consensus points to an upward price direction.

Analyst Recommendations
Analysts overwhelmingly recommend Amazon as a buy with 37 buy ratings, 3 hold ratings and no sell ratings.

News Sentiment

News sentiment around Amazon is generally positive. Amazon is preparing to open an online store in South Africa next year. An analyst from Stifel suggested Amazon's stock can increase by 30%, indicating strong positive sentiment. Along with Booking.com, Expedia, TripAdvisor, and others, Amazon is forming a coalition to combat fake online reviews, addressing an issue in customer trust. The potential for Amazon to be affected by antitrust bills could be delayed based on the House's vote for Rep. Jim Jordan as Speaker, influencing future business prospects.

Earnings Announcement

Amazon will be announcing its earnings on October 26, 2023. While earnings announcements may result in increased price volatility, they can also provide a driving force for future price movements.

Prediction for the Next Trading Day and the Upcoming Week

Given the current technical indicators, analysts' target prices, and recent news, Amazon's stock could potentially see an increase on the upcoming trading day of October 17th, 2023. The upward trend may continue into the upcoming week, inching closer to the median target price of $171.25.

Recommendation

Considering solid fundamentals, positive news sentiment, ongoing business expansion and the undervalued DCF calculation, Amazon (AMZN) is rated as a "Buy". However, investors should be prepared for potential price volatility due to the earnings announcement.
Check full Amazon forecast and analysis here.