Amazon's Technical and Fundamental Analysis Points to a Positive Outlook
StockInvest.us, 3 weeks ago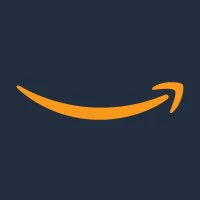 Technical Analysis

As of the November 3rd 2023 close, Amazon.com, Inc. (AMZN) traded at a price of $138.6 on the NASDAQ exchange. The stock registered a slight increase of 0.38%, closing at 53 cents higher than the previous day. The traded volume during the day was 43.31 million shares, which is slightly below the average volume of 54.49 million. The stock's 14-day relative strength index (RSI) is currently at 58, suggesting it is nearing overbought territory.

In terms of price trends, Amazon is trading above both its 50-day and 200-day moving averages, at $132.24 and $118.06, respectively. This displays a durable upward momentum. Its MACD of 0.09, calculated for a 3-month period, confirms the positive trend.

Amazon's stock exhibited volatility given by its average true range (ATR) of 2.83. The company features an established support line at $137.85 and a resistance line at $139.57. If the stock price breaks through the resistance line in the upcoming trading, it could mean the stock is gaining momentum, and it would be a bullish sign for investors.

Fundamental Analysis

Amazon currently holds a considerable market capitalization of $1.43 trillion. Its earnings per share (EPS) stands at $1.92, which, combined with its current price, results in a price to earnings ratio (PE) of approximately 72.19. This might suggest potential overvaluation relative to its earnings.

When considering Wall Street's opinions, the consensus leans towards a Buy position. Of the 40 analyst ratings, 37 are for Buy, and 3 for Hold, with none suggesting Sell. The consensus target price stands at $166.19, with a high estimate of $270 and a low estimate of $103. This suggests a bullish outlook among analysts.

The discounted cash flow (DCF) analysis shows a value of $143.88, which is more than its current price, proposing potential undervaluation.
News Analysis

Reviewing recent headlines suggests that Amazon is engaging in a competitive landscape within Big Tech companies focusing on cloud computing. Its strength in this area adds a favorable element to its business model. Moreover, Amazon Prime Video's notable acquisition of rights from "Sound of Freedom" indicates a positive move in content boosting its entertainment arm.

However, there are also factors that can potentially affect Amazon negatively. It's noted that Q3 results were positive, but the outlook towards Q4 estimations and following quarters is uncertain. Additionally, having to assure protection over fair competition on Amazon's Marketplace by the UK regulator implies a possible challenge associated with scrutiny over data usage.

Prediction

Although there are some concerns related to future quarters and regulations, Amazon's healthy technical indicators, the positive outlook from analysts, and recent strategic moves in entertainment content boost confidence. Bearing this in mind, it could be projected that the next trading day on November 06, 2023, might show a small increase.

Subsequent to a week, the price is likely to display an upward trend given current momentum and analysts' projections, possibly moving closer towards the analysts' target price of $166.19.

Evaluation

Taking into account both the technical and fundamental analysis, Amazon's current stance can be categorized as a "Buy". This is due to the strong uptrend shown by moving averages and MACD, as well as the generally positive sentiment from analysts. This decision should still be treated cautiously, considering uncertainties in future earnings and ongoing competitive and regulatory challenges. By recognizing these factors and despite Amazon's high PE ratio, the overall sentiment leans toward a positive yield in the near term.
Check full Amazon forecast and analysis here.