AMD Shows Positive Signs with Technical Analysis, Favorable Analyst Opinions, and Recent AI Acquisition
StockInvest.us, 1 month ago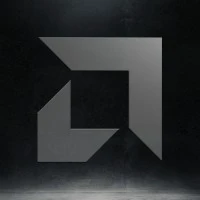 Technical Analysis

Advanced Micro Devices, Inc. (AMD) last closed at $106.97 on October 09, 2023, marking a minimal negative change of 0.25%. Daily trading activity recorded a low of $104.79 and a peak of $107.31. The company's market capitalization is substantial at $175.31 billion, with a daily trading volume of 42.80 million shares. However, this volume is slightly low compared to the average volume of 60.12 million.

Looking at AMD's technical indicators, the company's Relative Strength Index (RSI) stands at 59, indicating a somewhat balanced market situation—not significantly oversold or overbought. The company is trading above both its 50-day moving average of $106.08 and 200-day moving average of $97.04, potentially suggesting an upward trend.

The moving average convergence divergence (MACD) stands at -3.08, a bearish signal, while the average true range (ATR) value of 3.61 shows medium volatility. The stock has a designated stop-loss level at $102.78, which can guide risk-averse investors. Notably, AMD's support and resistance levels stand at $106.59 and $109.35, respectively, offering substantial price zones to watch out for short-term trading.

Fundamental Analysis

Fundamentally, AMD has a negative earnings per share (EPS) of -$0.04, resulting in a negative price to earnings (PE) ratio of -2712.71, which raises concerns about profitability. However, the company's extensive standing shares at 1.62 billion attribute to its large market capitalization.
It's crucial to note AMD's plan for an earnings announcement likely in Q4 on 10/30/2023, which could bring significant changes to its market performance. Furthermore, based on the discounted cash flow (DCF), AMD's estimated intrinsic value comes to approximately $111.59, which is higher than the current price—indicating potential undervaluation.

Analysts' opinions are predominantly favorable towards AMD, with a majority suggesting a 'Buy' recommendation. The stock's target high stands impressively at $225, implying substantial growth potential. On the low end, the target is $65, indicating reasonable stability risk. The median target at $108 and target consensus at $118.77 provide a positive outlook.

Recent News and Future Predictions

Recent news indicate AMD's intention to acquire AI software startup Nod.AI, signaling an aggressive expansion strategy aimed at staving off competition from Nvidia and enhancing their presence in the AI revolution. Such a move may likely boost AMD's market perception and potentially its stock price.

Given the current technical and fundamental analysis, the price prediction for the next trading day, October 10, 2023, may experience slight upward movement, closing around the $108 mark. For the upcoming week's price prediction, considering the comprehensive factors and the recent AI acquisition, the stock price could test the resistance level of $109.35.

Conclusion: Buy

Taking into account the technical and fundamental analysis, the overall tone for AMD is positive. Given the current stock performance, notable acquisition of Nod.AI, and the imminent earnings release, one may classify AMD as a 'Buy'. However, caution is necessary due to the negative EPS, implying the company's profitability needs to be watched closely in the next earnings report.
Check full Advanced Micro Devices forecast and analysis here.