AMD Stock Analysis: Positive Q3 Earnings Drive Potential Upswing
StockInvest.us, 1 month ago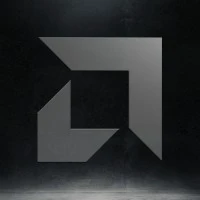 Introduction

Advanced Micro Devices, Inc. (AMD) is a leading semiconductor company operating on the NASDAQ exchange. The analysis provided below takes into account a variety of factors such as historical pricing, fundamental indicators, and news surrounding the company.

Stock Price Analysis

As of the last trading day on November 02, 2023, AMD closed at $107.83, reflecting a marginal decrease of -0.19%. The recorded price movement for the day ranged from a low of $105.91 to a high of $109.41. This is notable compared to the 52-week trading range between $58.03 (year low) and $132.83 (year high). Given this, the stock is currently trading closer to its 52-week high, indicating positive investor sentiment.

AMD has substantial liquidity with an average volume of 56.97 million and witnessed a higher than average trading volume of 67.51 million on the last trading day. A high trading volume usually signifies investor interest in the stock.

Indicator Analysis

Looking at technical indicators, the Relative Strength Index (RSI14) is at 54, suggesting the stock is neither overbought nor oversold. The 50-day moving average stands at $103.22, and the 200-day moving average is $100.12, indicating a bullish market trend as the stock is trading above both averages. The Moving Average Convergence Divergence (MACD) is found to be negative at -0.23, indicating possible bearishness.

The Average True Range (ATR) is $3.85, reflecting the stock's volatility, which traders should keep in mind while setting their stop loss, which stands at $103.52.

Investors usually look out for key support and resistance levels for target setting or for identifying possible breakthroughs. The current data places the support level at $106.59 and the resistance at $108.04.
Fundamental Analysis

AMD's market capitalization is considerable at $174.22 billion. However, the company's earnings per share (EPS) stands at -$0.04, which gives it a remarkably high negative price-to-earnings ratio (P/E) of -2695.75. This figure suggests that the company is currently unprofitable.

The discounted cash flow (DCF) analysis shows a value of $110.91, which is slightly above the current market price. This could indicate that the stock is currently undervalued.

Furthermore, the consensus among analysts is a 'Buy', with 25 advisors recommending 'Buy' and only 3 advising 'Hold'. The consensus target price stands at $123.19, with a target range of $65 to $225.

News Analysis

Recent news articles reveal that AMD has posted strong Q3 results, which caused the stock to surge by 9%. This appears to have buoyed the market sentiment towards the tech sector, particularly semiconductor stocks, which seemingly have overcome a previous downturn. Nonetheless, one news article pointed out weakness in PC chip sales, a factor that could potentially affect AMD's future performance.

Stock Price Prediction

Based on the company's strong Q3 earnings and current bullish market trend, it is expected that the AMD stock price might increase on the next trading day, November 03, 2023, and continue the uptrend into the next week. However, the stock's current price already exceeds the 50-day and 200-day moving averages signifying potential overvaluation, which could limit short-term gains.

Final Evaluation

Given the current technical and fundamental factors along with the positive Q3 earnings and the general upward trend in the tech sector, AMD stock would be categorised as a 'Buy'. However, investors should monitor the company's PC chip sales performance and sector-wide performance to manage potential risks.
Check full Advanced Micro Devices forecast and analysis here.