AMD Stock Faces Short-Term Pressure But Long-Term Buying Opportunity
StockInvest.us, 2 months ago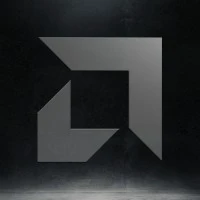 1. Overview

The stock in question for this analysis is Advanced Micro Devices, Inc. (AMD), traded on the NASDAQ. As of the last close on September 08, 2023, the stock was priced at $106.09, marking a slight decrease of $0.50 (-0.47%) from the previous trading day.

2. Price and Volume Analysis

Over the course of the trading day, the stock fluctuated between a low of $105.75 and a high of $109.737. Compared to the stock's year high of $132.83 and year low of $54.57, current indicators suggest the stock is experiencing some volatility. Further, the volume of stock traded at the last close was 44.42 million shares, which is less than the stock's average volume of 65.81 million shares. This lower trading volume might indicate reduced investor interest or confidence in the stock.

3. Technical Indicators

The stock's 50-day moving average (MA) is $110.96 and the 200-day MA is $93.67. The stock price is currently below the 50-day MA but above the 200-day MA. The relative strength index (RSI14) is 51, indicating a balanced demand-supply situation. The Moving Average Convergence Divergence (MACD) is -3.034316, suggesting the stock might be in a short-term downtrend. The support price stands at $105.45 and resistance at $109.35, indicating a fair stability in the price.

4. Market Valuation

AMD has a market capitalization of $171.41 billion which classifies it as a large-cap company. The stock's negative earnings per share (EPS) of -0.04 USD and its astronomical price-to-earnings (PE) ratio of -2652.25 might serve as red flags for potential investors, suggesting that the company is perhaps not profitable at the moment.
5. Analyst Predictions

Analysts' consensus categorizes AMD as a 'Buy' with 1 'strong buy', 24 'buy' recommendations, and 3 'hold' ratings. Their price target ranges from a low of $65 to a high of $225, with a consensus target of $118.77 and a median target of $108. This suggests that analysts predict a potential upside for the AMD stock.

6. News Analysis

Relevant news highlights AMD's shipment surges due to clearing out of excess inventories and the expansion of its AI division. On the downside, caution is raised regarding overly high expectations for AI revenues and potential lagging behind Nvidia in AI GPU.

7. Conclusion and Forecast

Considering the above data, we forecast AMD's stock price to face some pressure in the short term, possibly trending around the support level of $105.45 by the next trading day on September 11, 2023. For the upcoming week, fluctuation can be expected within the analysts' predicted range with a median target close to $108.

Despite the potential short term volatility, due to the analyst's consensus on 'Buy', the expanding AI division, positive shipment growth and the active approach to clearing out older inventories, AMD presents a long term buying opportunity. However, investors should be conscious of the high PE and negative EPS.

In conclusion, it is wise to categorize AMD as a 'Hold' for short term, while keeping an eye on its developments in the AI space. For long term investors betting on the company's AI prospects, it is suggested as a 'Buy' with recommended periodic review in light of dynamic market conditions and tech space advancements.
Check full Advanced Micro Devices forecast and analysis here.