AMD Stock Shows Potential for Positive Movement Amidst Strategic Acquisition and Analyst Outlook
StockInvest.us, 1 month ago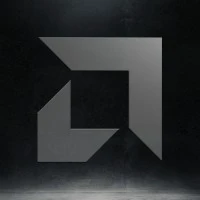 Technical Analysis

On October 10, 2023, Advanced Micro Devices, Inc. (AMD) shares closed at $109.01, showcasing a positive change of 1.91% or $2.04. The stock traded within a range of $106.4 - $110.12 for the session, compared to its 50-day moving average of $106.08 and a 200-day moving average of $97.04.

Examining additional vital technical statistics, the 14-day Relative Strength Index (RSI) stands at 65, indicating that the stock is neither overbought nor oversold. However, the Moving Average Convergence Divergence (MACD) of -2.83 illustrates a bearish trend. Notwithstanding the MACD, AMD's shares find support at $106.59 and face resistance at $109.35.

Trading volumes for AMD have been robust, with 57.02 million shares changing hands during the last session, compared with its average volume of 60.12 million shares.

Fundamental Analysis

AMD's EPS is $-0.04, resulting in an unattractive PE ratio of -2725.25, which is considerably steep compared to general market valuation, suggesting that the stock may be overvalued according to traditional evaluation metrics.

AMD has a significant market capitalization, standing at $176.12 billion, and there are about 1.62 billion shares outstanding.

The recently announced acquisition of AI software startup Nod.AI marks an important strategic move by AMD to fortify its open-source AI products and system capabilities. This acquisition could be seen as a long-term growth catalyst for AMD's position in AI, thereby potentially improving its bottom-line numbers.
Discounted cash flow (DCF) analysis shows that the intrinsic value of AMD at $112.09, which indicates the stock may be slightly undervalued.

Analysts' Ratings and Prediction

Analysts have set a price target consensus of $118.77 for AMD, with a high target of $225 and a low target of $65. This consensus target suggests a potential upside of 8.95% from the closing price of October 10, 2023.

As per analysts' recommendations, AMD is currently categorized as 'Buy' with 24 'buy' recommendations, 3 'hold' recommendations, and neither 'sell' nor 'strong sell' recommendations.

Stock Performance Prediction

Considering the current technical and fundamental analytics, the stock's performance might see constructive movement for the next trading day, October 11, 2023, and the following week. The acquisition of a major AI firm, along with the stock's current technical indicators, implies a potentially bullish movement.

Final Evaluation

Despite the unfavorable PE ratio, considering the robust market cap, latest strategic acquisition and analysts' positive outlook, AMD is categorized as a 'Buy' at present.
Check full Advanced Micro Devices forecast and analysis here.