AMD's Stock Rated as a 'Hold' for Now, but AI Expansion Signals Promise
StockInvest.us, 2 months ago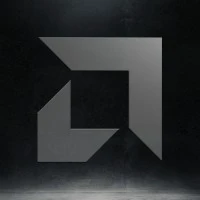 Fundamental Analysis

Advanced Micro Devices, Inc. (ticker: AMD) ended on September 29, 2023, at a closing price of $102.82 with a slight change of 0.06 (0.06%). This places it between a daily low of $102.56 and a daily high of $104.93. Its yearly activity shows a high of $132.83 and a low of $54.57 which presents a significant volatility. The market cap for AMD stands at $166.12 billion and a considerable volume of 55.24 million shares were traded, somewhat below the average volume of 59.6 million shares per day.

From the given data, AMD's RSI(14) of 45 indicates that the stock is neither overbought nor oversold. Comparing the 50-day moving average of $107.11 and 200-day moving average of $95.77, it can be observed the stock's recent performance has been slightly underperforming. Additionally, the MACD of -1.96 points to a bearish short term trend.

AMD currently has a negative EPS (Earnings per Share) of $0.04 and a significantly high PE ratio of -2570.5, indicating that market expectations are high, attributing a negative earnings. Nonetheless, the future predicted consensus states a 'Buy' – with 24 analysts suggesting 'Buy', 3 suggesting 'Hold', and no one suggesting 'Sell' or 'Strong sell'.

Recent news points towards AMD's increasing involvement in AI (Artificial Intelligence), this coupled with Microsoft's flattering comments for AMD's AI prospects can encourage investor's enthusiasm. However, AMD's expansion into AI also represents risk and competition, particularly from Nvidia, a dominant player in the AI field.

Technical Analysis
The discounted cash flow (DCF) is cited as $105.89, indicating potential undervaluing of the stock's current price. The stop-loss is priced at $99.12, the support level is at $102.76 marking the lower bound, and the resistance level at $106.59 demarcating the upper bound.

Considering the analyst consensus, the target median price stands at $108, with target consensus of $118.77, high target at $225, and low target at $65. Based on this, the buy sentiment is stronger which indicates that the stock is likely to appreciate from its current price level.

Prediction and Recommendation

Given the current price of $102.82 and based on technical analysis, the stock is likely to trade within a range from its support level of $102.76 to its resistance level of $106.59 on October 2, 2023, the next trading day. Given the importance of the forthcoming Earnings Announcement on October 30, 2023, AMD's stock performance is expected to be closely watched by investors.

Taking everything into consideration, the stock is expected to appreciate in the coming week due to AMD's involvement in AI projects and backing from Microsoft. However, investor's need to be cautious about AMD's high PE ratio, as it could indicate overvaluation or high future expectations.

Finally, based on both technical and fundamental analysis, AMD can be classified as a 'Hold' from our current perspective. The strong fundamentals, coupled with potential AI expansion supported by Microsoft, make it promising. However, high competition in AI projects and high market expectations due to the heavily negative PE ratio warrant caution. The upcoming earnings announcement could potentially push the stock into a 'Buy' position, based on the results. Investors should wait until positive financial results are confirmed.
Check full Advanced Micro Devices forecast and analysis here.