AT&T Inc. Shows Promising Outlook and Potential for Bullish Stock Behavior
StockInvest.us, 2 months ago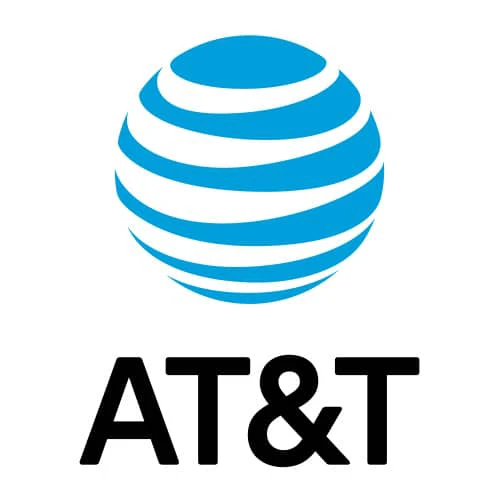 Technical Analysis

AT&T Inc. (T) closed its last trading session on September 20, 2023, at $15.55, climbing by 2.24%, or $0.34, on the day. The stock moved within a range of $15.23 (low) and $15.73 (high), with 41.06 million shares changing hands. This compares to the average trading volume of 44.41 million shares.

In terms of key technical indicators, T's Relative Strength Index (RSI) for the past 14 days stands at 68, which suggests the stock is approaching overbought status. Typically, an RSI approaching 70 indicates a stock may be becoming overbought and could be primed for a pullback.

The stock's moving averages provide mixed signals. On the one hand, the 50-day moving average stands at $14.47, which is below the last closing price, indicating a positive short-term momentum. However, T's 200-day moving average of $17.18 is significantly above the most recent closing price, suggesting a long-term bearish trend.

The MACD value sits at 0.23, reflecting a short-term bullish sentiment. Finally, the Average True Range (ATR) suggests that the stock has relatively high volatility.

T faces resistance at $15.61, while it finds support at $14.59.

Fundamental Analysis

AT&T Inc. has a negative earnings per share (EPS) of $1.17 and operates with a negative Price to Earnings (PE) ratio of -13.29, reflecting that the company is not currently profitable.
The market capitalization of $111.17 billion, along with the 7.15 billion shares outstanding, reflects the company's large-scale operations. However, the negative EPS and PE ratio suggest financial struggles, and investors may be concerned about potential restructuring or efforts to return to profitability.

Regarding sentiments from analysts, the stock has a consensus rating of "Buy," with 11 analysts suggesting a "buy," 3 holding a "hold" rating. On the other hand, only one analyst recommended a "sell." The analysts' estimated target price for AT&T Inc. ranges from a low of $16 to a high of $41, with a median at $26.

The company is expected to announce its earnings on October 18, 2023. The discounted cash flow (DCF) is hovering around $16.04, slightly above the current market price.

Regarding news momentum, AT&T Inc. is described as a sturdy dividend payer with a potential turnaround. Recent reports allude to improved financial metrics and free cash flow, suggesting an optimistic future if these initiatives follow through.

Prediction

The consensus among the analysts, the news cycle, and the potential for financial recovery suggest a promising outlook for AT&T Inc. in the medium to long term.

Despite the negative EPS and the slightly overbought stock status, considering the DCF and the current market sentiment, it can be predicted that the stock might observe bullish behavior in the next trading session and stabilize around the $16 mark by the end of the next week. The stock's final outcome will, however, be significantly influenced by the upcoming earnings announcement.

Final Evaluation

Given its current and expected performance, AT&T Inc. (T) stock is reasonably valued relative to its cash flow. Considering the potential for return to profitability, resilient cash flow, analysts' rating, and upcoming earnings announcement, AT&T Inc. can be categorized as a "Buy" for investors seeking long-term growth and willing to withstand potential short-term volatility.
Check full AT&T forecast and analysis here.