Eli Lilly and Company Analysis: Hold Recommendation Amidst Mixed Signals
StockInvest.us, 1 month ago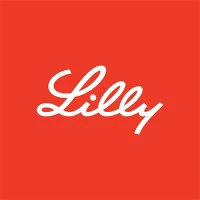 Analysis of Eli Lilly and Company (LLY)

Fundamental Analysis

As an overview, Eli Lilly and Company showcases a closing price of $565.71 as of October 30, 2023, an increase of 5.48 or 0.98% change. The company holds a notably substantial market cap of $537.03 billion. The consensus among analysts regarding LLY is a "Buy," with 15 buying recommendations and no calls to sell or hold.

LLy has incredibly high discrepancy in its price targets, with a target high of $673 and a low of $236; however, the consensus and median sit around the $391 and $396 marks respectively, which is well below the current trading price.

Eli Lilly's earnings per share (EPS) stand at $7.17, indicating profitability. However, the price-to-earnings (PE) ratio is relatively high at 78.9, indicating that the stock may be overvalued compared to earnings. Therefore, investors should weigh the potential rewards against this level of risk.

Recent news portrays a mixed picture, with some reports hinting at potential risks while others provide reasons for optimism. For instance, the upcoming focus on Eli Lilly's diabetes drug, Mounjaro, in its next earnings report entails both risks (due to expected earnings decline) and potential benefits (if the drug outperforms expectations).
Technical Analysis

The technical indicators portray a neutral picture for LLY. Its 14-day relative strength index (RSI) stands at 45, suggesting neither overbought nor oversold conditions. The MACD for the last three months registers at a positive 20.91, indicating a bullish trend.

The Average True Range (ATR) reads 2.80, which implies moderate volatility. The stock seems to find support at $565.22 and faces resistance at $575.66. This suggests that if the stock breaks through these support and resistance points, it could trigger significant price changes.

LLY trades above its 200-day moving average ($442.15) but below its 50-day moving average ($568.61). This could mean that while the long-term trend is bullish, the stock has been experiencing a shorter-term downtrend.

Price Prediction and Recommendation

Considering both the fundamental and technical data, moderate regulatory risks, and upcoming earnings report, the projection for the next trading day (October 31, 2023) and the upcoming week is cautiously bullish.

Nonetheless, the high P/E ratio, the expected drop in earnings, and discrepancies in target prices necessitate caution. Based on all this evidence, the final verdict for Eli Lilly stock is a "Hold." The recommendation for investors would be to hold the stock if they currently own it and to wait for a more favorable valuation before potentially buying.
Check full Eli Lilly forecast and analysis here.