Eli Lilly & Company: Promising Potential and Positive Outlook for LLY Stock
StockInvest.us, 1 month ago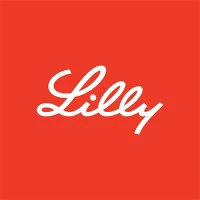 Company Overview

Eli Lilly and Company, trading under ticker LLY on the NYSE, is a renowned pharmaceutical company. On October 09, 2023, the share closed at $571.76 - a day when it moved up by 1.16%, changing by $6.54.

Stock Technical Analysis

LLY's trading ranged from a low of $563.82 to a high of $579.78. The year-long span saw a low at $309.2 and a high at $601.84. The observed range presents the stock as quite volatile, reflecting both investor skepticism and optimism. Additionally, the RSI14, a measure of momentum, is at 48 - a neutral level, hinting that the stock is neither overbought nor oversold.

However, the MACD (3-month) being negative at -8.91 suggests bearish momentum in the short-term. The stop-loss is around $550.99, while the stock finds support at about $565.22 and faces resistance around $575.66, creating a relatively narrow trading band.

An encouraging sign is that the share's last close is above both the 50 Day Moving Average ($540.04) and the 200 Day Moving Average ($424.99), indicating an overall upfront trend in the medium and long term.

Stock Fundamental Analysis

LLY has a market cap of $542.77 billion, which classifies it as a robust large-cap company. The share's trading volume for the session was nearly 4.21 million, higher than the average volume of 2.85 million, suggesting elevated investor interest.
The PE ratio of LLY is quite high at 79.41, indicating overvaluation according to standard metrics, although companies in the biotech sector often have high PE ratios to account for potential growth. The EPS is stable at $7.2, reflecting a solid profitability foundation.

News Impact and Projections

Recent news indicates significant potential for Lilly's weight-loss drugs, which is expected to boost the company's revenue as more businesses plan to include such coverage in their healthcare insurance policies in 2024. Besides, despite healthcare stocks lagging other sectors, Eli Lilly is showing promising chart action.

The discounted cash flow (DCF) value is at $574.04, slightly above the last closing price, and suggesting potential upside. Looking at the target prices, the analysts' consensus (targetMedian) is at $396, significantly lower than the current price. In contrast, the targeted high is at $630, indicating substantial upside potential. Interestingly, currently, the stock has 15 'Buy' ratings, indicating a positive sentiment from market analysts.

Conclusion: Stock Evaluation and Prediction

Although LLY trades above its consensus target price indicating potential overvaluation, the positive news flow and overweight 'Buy' ratings imply an optimistic future outlook. Accordingly, the short-term bearish MACD signal should be taken in a broader bullish context.

For the next trading day, October 10, 2023, it can be anticipated that the stock may experience some minor correction due to the recent increase but will maintain its overall uptrend. For the upcoming week, the analysts' high target of $630 and a strong investors' interest may provide a propulsion for the stock upwards unless countered by any unfavorable market-wide factors or company-specific setbacks.

Stock Recommendation

Taking into consideration both fundamental and technical aspects, LLY stock is evaluated as a 'Buy'. The implied potential based on news sentiment, moving average support, and 'Buy' ratings could outweigh the temporary bearish indicators, offering potential benefits to investors with a medium to long-term perspective. Again, this analysis should be complemented by the investor's personal research about market conditions and the company's future prospects before making an investment decision.
Check full Eli Lilly forecast and analysis here.