Intel Corporation (INTC) Shows Bearish Sign, Stock Analysis Suggests 'Hold' Rating
StockInvest.us, 2 months ago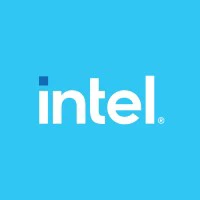 Technical Analysis

On September 19, 2023, Intel Corporation (INTC) recorded a daily closing price of $36.34, reflecting a decrease of $1.65 (-4.34%) from the previous session. The day's trading range was between $36.02 and $38.1, with a volume reaching 52.26 million, significantly higher than the average volume of 38.24 million.

The Relative Strength Indicator (RSI14) is at 63, suggesting a slightly overbought condition. The 50-day moving average of $35.025 and the 200-day moving average of $30.9612 propose a predominantly upward trend over the past few months. Consequently, the Moving Average Convergence Divergence (MACD) of 1.39 supports this bullish trend over the last three months.

The stock has managed to cross the immediate resistance level at $36.83 and dropped below the support level of $35.14, indicating a bearish signal. The average true range (ATR), which shows market volatility, is at 3.12.

Fundamental Analysis

Intel Corporation claims a market capitalization of $152.19 billion and has an outstanding share figure of 4.18 billion. The company reported a negative earnings per share (EPS) of $-0.23 in the last quarter, corresponding to a negative price-to-earnings (PE) ratio of -158. This hints at a poor profitability track for the company in recent times.

The discounted cash flow (DCF) analysis presents a value of $39.04 which is higher than the current stock price. This indicates that the stock might be undervalued.
Moreover, when considering the consensus price targets of experts which range from $17 (low) to $72 (high), with a median target of $35 and a consensus target of $39.15, it suggests that the stock holds potential for price appreciation.

The consensus of experts' recommendations seems mixed with 7 for buy, 15 for hold, and 3 for sell, which concludes a general consensus for 'Hold'.

News and Developments

Recent news suggests that Intel is putting significant efforts into innovation and competition. The CEO stated that three future generations of Intel processors will surpass Apple, and their new AI chips will be highly competitive against market leader Nvidia. There are also plans to introduce new processors called "Meteor Lake PC processors" in December.

However, despite these positive strategic developments, the stock has witnessed a plunge, most likely due to market sentiment or external factors.

Stock Prediction and Evaluation

Considering the technical indicators and the company's drive for innovation, there's potential for the stock to rebound in the short term. For the next trading day, September 20, 2023, and the upcoming week, the stock might test the previously established resistance level of $36.83 due to the general market bullishness and the company's positive announcements. However, the relatively high RSI could indicate a momentary halt in this bullish momentum, leading to potential consolidation before making another move.

Given the unclear earnings picture and recent price drop, caution is advised. Therefore, for now, Intel Corporation (INTC) should be categorised as a 'Hold', implying that investors should maintain any current holdings they have in INTC, but not buy additional shares or sell existing shares. This suggestion is also supported by the prevailing consensus from analysts. Future reviews should take into consideration key announcements such as the upcoming earnings announcement on October 25, 2023, and any major adjustments in the company's performance or market conditions.
Check full Intel forecast and analysis here.