Intel's Stock Faces Overbought Conditions, Analysts Recommend 'Hold'
StockInvest.us, 2 months ago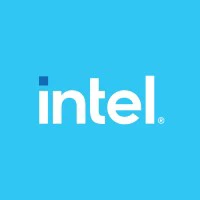 Introduction

Intel Corporation (ticker: INTC) is a major player in NASDAQ Exchange, providing advanced technology for computing, networking, data storage, and communications solutions. As of the market close on September 18, 2023, INTC's stock price was at $37.99 with a small rise of 0.29%.

Technical Analysis

Intel's 50 Day Moving Average stands at $35.025, and its 200 Day Moving Average is at $30.9612. This indicates that the stock is in an upward trend, as the price is above both moving averages. The Relative Strength Index (RSI) is at 83, which suggests that the stock is currently overbought and could possibly see some downside correction.

The stock's volume exceeded the average volume suggesting increased investor interest. The Moving Average Convergence Divergence (MACD), a trend-following momentum indicator, stands at 1.141816 for the last three months, which suggests a bullish sentiment in the stock.

The support and resistance levels have been identified as $36.83 and $38.01 respectively. The Average True Range (ATR) is at 2.79, indicating high volatility. If the stock price breaks the resistance level, it could be an upward sign; otherwise, if it goes below the support level, it could mean a downward trend.

Fundamental Analysis

Intel Corporation commands a significant market capitalization of $152.20 billion, with approximately 4.19 billion outstanding shares. Recent news cites that Intel plans to launch AI capabilities for PC chips in December 2023. This could potentially be a game-changer for Intel and could have a significant impact on its future earnings.
However, the company's Earnings Per Share (EPS) is currently at -0.23, and it has a negative Price-to-Earnings (P/E) ratio of -158, which might raise a few eyebrows among investors. Expected earnings announcement is due on October 25, 2023, which could bring additional volatility to the stock price.

According to a Discounted Cash Flow (DCF) analysis, the present value of Intel's future cash flows, stands at $39.04, suggesting a fair valuation of the stock.

Analyst Ratings and Price Targets

Out of 25 analysts, 7 have given a 'Buy' rating, and 15 have suggested 'Hold', while 3 have recommended 'Sell'. The considered consensus among these analysts is a 'Hold'. The prices target range between 17 and 72, with a consensus target price of $39.15 and a median target of $35.

Price Predictions

Given the technical and fundamental factors and alongside expert analyst predictions, the stock price by the next trading day, on September 19, 2023, could see a slight correction due to overbought RSI levels. It's also crucial to keep an eye on how the stock reacts to its resistance level. For the next week, the stock could be influenced by the guidance and performance expectations presented in its upcoming event.

Final Evaluation

Considering Intel's technical positions, upcoming AI capabilities, and the latest analyst consensus, Intel would be classified as a 'Hold'. This recommendation leans on the forthcoming earnings announcement and how well the company is able to leverage its new initiatives. This stock could provide long-term benefits if the launch of the AI capabilities proves successful. However, due to currently overbought condition, it could face a short-term decrease in price. It's therefore suggested to monitor the market closely for any changes or hints about future performance.
Check full Intel forecast and analysis here.