Lucid Group, Inc. (LCID) Facing Bearish Trend and Potential Reversal
StockInvest.us, 1 month ago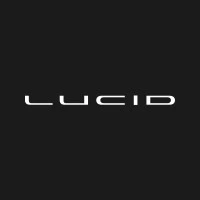 Technical Analysis

Data suggest that Lucid Group, Inc. (ticker: LCID) is currently in a bearish trend. The stock closed at $4.28 on October 20, 2023, a decrease of 1.38% from the previous trading day. This price is the lowest it has been in the past year, with the year's high sitting at $17.81. Lucid Group's average trading volume is 32.36 million stocks, with the last trading volume standing at 25.26 million. It appears that there's reduced interest in the stock.

The Relative Strength Index (RSI) for Lucid Group is 28, indicating it is oversold and may rebound in the short run. The Moving Average Convergence Divergence (MACD), a trend-following momentum indicator, is -0.18 for the past three months, suggesting bearish sentiments.

The stock is trading beneath its 50-day moving average of $5.74 and its 200-day moving average of $7.33, reinforcing the ongoing bearish trend. The Average True Range (ATR) is 6.61, showing a high degree of volatility. The resistance level is claimed to be $4.53, with no noticeable support level. This lack of support can increase the risk for investors as there is no established trading boundary.

Fundamental Analysis

Lucid Group currently retains a market capitalization of $9.77 billion with approximately 2.28 billion shares outstanding. The company's Earnings Per Share (EPS) stands at -$1.68, which, compared to the PE ratio of -2.55, indicates the company is not generating profit at this time. This aligns with the latest news hinting at falling production in the third quarter for Lucid Group, contributing to the recent stock price plunge.

On the positive side, Lucid's target price ranges from a low of $6 to a high of $36, with a median target of $14, as per analyst consensus. This suggests the potential for significant recovery. In addition, Wall Street consensus provided by analysts is a "Buy" with one strong buy, six buy, and four hold ratings, indicating a generally positive outlook for the company, despite its current struggles.
Strong agreement among Wall Street analysts about raising earnings estimates and the oversold condition of the stock could lead to a reversal of the downward trend.

News Impact

Recent news has shown skepticism towards Lucid's performance in comparison to the broader market and other Electric Vehicle (EV) stocks, with Tesla warnings about an impending slowdown in the EV industry. However, some articles suggest Lucid might be a good bet in the long run based on its position in the next-gen EV market and potential for substantial growth.

Stock Forecast and Final Evaluation

Despite current bearish sentiments, the combination of technical and fundamental indicators suggests a potential upward shift in the short to medium term. The oversold condition, confirmed by the RSI, along with a consensus upon raising earnings estimates among Wall Street analysts, could signal a reversal of the downward trend.

On the next trading day, October 23, 2023, LCID's price may see a slight upward movement given its oversold status. However, should the bearish sentiments continue, the stock could test its resistance level of $4.53 in the coming week. It is essential to consider the broader market's conditions and any incoming news related to the EV industry, which could greatly affect stock performance.

So, combining the fundamental, technical aspects, and current news, Lucid Group's stock could be classified as a 'Hold' for investors long on Electric Vehicle stocks due to its potential for future growth, despite short-term bearish sentiments. As always, investors should pay close attention to the company's developments and upcoming earnings announcement on 11/07/2023.
Check full Lucid forecast and analysis here.