Momentus Inc. Faces Bearish Outlook and Potential Undervaluation, Categorized as a 'Sell'
StockInvest.us, 1 month ago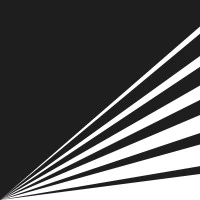 Company Overview

Momentus Inc. (NASDAQ: MNTS) is a commercial space company offering in-space infrastructure services. The company concluded trading on October 18, 2023, with a closing price of $4.19, marking a decrease of $0.78 (-15.69%) from the previous trading day.

Technical Analysis

Over the past 50 trading days, Momentus Inc. has been showing an average decline trend with the 50-day moving average being $6.79. However, the stock seems even more bearish for a longer-term trend with a 200-day moving average of $22.54. MNTS had a high volume of 4.59 million shares traded on October 18, significantly more than the average volume of 3.26 million shares.

The 14-day Relative Strength Index (RSI) of 73 indicates that the stock is currently in overbought territory, which could signal an impending price reversal. The stock also has a negative MACD of -1.00 based on a 3-month period, which could indicate a bearish trend in the short-term.

On the downside, Momentus Inc.'s shares have support at $4.05, while it faces resistance at $4.83. Based on the Average True Range (ATR) of 26.08, this company has a high level of price volatility.

Fundamental Analysis

The company has a significant market cap of $11.29 million, with 2.69 million shares outstanding in the market. Despite this, Momentus Inc. shows a negative earnings per share (EPS) of -55.01, which is hardly encouraging. Further, the negative price-to-earnings (PE) ratio of -0.08 presents a grim image of the company's profitability.

News and Events
A recent article highlighted several penny stocks on the rise as the broader market trend was upward. However, no specific information was provided regarding Momentus Inc., which indicates the lack of immediate catalysts to drive the stock's price.

Earnings Announcement

Investors should be wary of the upcoming earnings announcement slated for November 6, 2023. Given the disappointing EPS, the results could heavily influence the stock's performance.

Discounted Cash Flow (DCF) Analysis

The DCF analysis shows a value of $4.94 per share, slightly above the last closing price. This implies a potential undervaluation of the stock, which could prove favorable for value-oriented investors.

Price Prediction for the Next Trading Day and Week

Considering the bearish technical indicators and lack of strong corporate fundamentals, MNTS may face further negative bias on October 19, 2023. The recent downtrend may continue throughout the week, potentially testing the support level of $4.05.

Final Evaluation

Given the negative EPS, PE ratio, bearish technical indicators, and the high degree of volatility, Momentus Inc. is categorized as a 'Sell'. The stock lacks significant positive catalysts in the near term, and its high risk-to-reward ratio suggests that investors may be better served by considering other investment opportunities.
Check full Momentus Inc. forecast and analysis here.