Mullen Automotive Faces Volatility and Financial Instability, Stock Evaluation Points to a 'Sell'
StockInvest.us, 2 months ago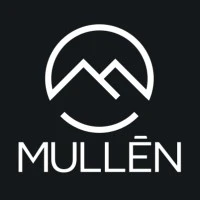 Fundamental Analysis

Mullen Automotive, Inc. (MULN), an electric vehicle (EV) manufacturing company trading on the NASDAQ exchange, has been grappling with some monumental challenges as seen from its fiscal metrics and recent news updates. The company reported a notably high negative Earnings Per Share (EPS) of -$1,048.73, indicating a significant loss per share in earnings. Despite trading at an unusually low price of $0.60 as of its latest close, the Price Earnings ratio is not applicable due to the negative EPS.

The reported market capitalization of MULN stands at $112.34 million, with outstanding shares measuring at 184.17 million. The latest trading volume is 38.91 million shares, far less than the average volume of 267.67 million shares, signaling a potential downturn in investor interest.

MULN's latest announcement about the launch of its Fleet Telematics Solution seems not to have counteracted the continuous decline in stock valuation over the past two years. Paradigms in the auto sector suggest substantial instability, with warnings of major red flags. Despite factors such as a slow move into production, extensive dilution, and apprehensions over capitalization having corrupted the stock's performance, some believe that MULN is about to take a positive turn.

Technical Analysis

As of the last close, MULN was trading at a value above its 50-day moving average of $0.40, but well below its 200-day moving average of $3.19, marking a bearish trend in the long term. The substantial deviation from the 200-day moving average and the year's high price at $15.25 signals an ongoing downtrend.
The stock has Relative Strength Index (RSI) of 50, positioning it in the neutral territory, neither in the overbought nor oversold range. The moving average convergence divergence (MACD), a trend-following momentum indicator, is at -0.18, denoting a downward trend. The Average True Range (ATR) stands relatively high at 21.95, implying significant volatility and high price movements.

MULN is faced with immediate resistance at $0.65 and has support at $0.60. The stock is currently traded close to the support level, which if broken, may see further depreciation in price.

Stock Evaluation and Prediction

Given the fundamental and technical analyses above, it seems Mullen Automotive's stock faces high volatility and financial instability. Coupled with the devastating negative EPS and ongoing depreciation in stock valuation, the lack of analyst ratings makes predicting the stock's performance treacherous.

For the next trading day on September 19, 2023, the prevailing bearish trend and proximity to the support level suggest potential risks of further drop, unless any sudden positive news or catalyst causes a directional change. For the upcoming week, the stock is likely to sustain in its downtrend considering its significant deviation from the 200-day moving average, negative MACD, and troubled financials.

Final Evaluation - Sell

In light of the precarious financial health and bearish trend indicated by technical indicators, Mullen Automotive's stock is not a promising investment at this time. Given the uncertainties surrounding the autos sector and the stock's consistent value decline despite positive news, the stock would be deemed a 'Sell' until the company confirms fiscal stability and depicts a sustained positive trend. Productive operational activities alone do not assure stock performance; hence imminent financial restructuring and successful market penetration would be determinant in revisiting the stock's potential.
Check full Mullen Automotive forecast and analysis here.