Mullen Automotive's Stock: Strategic Moves Propel Volatile Value, Caution Remains
StockInvest.us, 2 months ago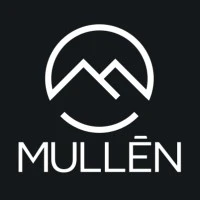 Introduction

Mullen Automotive, Inc. (NASDAQ: MULN) is a player in the electric vehicle (EV) sector. Over the course of the past few days, the company has seen notable changes in its stock price, largely influenced by certain strategic moves such as the acquisition of battery pack production assets.

Fundamental Analysis

At present, Mullen's market capitalization stands at approx. $125.23 million with around 184.17 million shares outstanding. The company recently acquired assets from Romeo Power at a cost of $3.5 million, a motive which would likely play a strategic part in strengthening Mullen's value proposition within the EV sector.

In spite of these positive developments, however, the company's financials tell a worrying tale. Mullen Automotive reported a significant negative EPS (earnings per share) of -$1023.11, suggesting considerable net losses. Additionally, the PE ratio, a useful metric for assessing a company's valuation, stands at zero. Why the ratio is null could be determined by the current earnings or forecast, often indicating an absence of earnings.

Technical Analysis

Mullen's share price closed at $0.68 on September 15, up by 19.30% from the previous value, a significant change. The 50-day and 200-day moving averages are $0.38 and $3.23, respectively, indicating that the stock is currently trading well below its long-term average. The RSI or Relative Strength Index stands at 53, which does not signal either an overbought or oversold condition.

The stock has shown a high degree of price variation, with the ATR or Average True Range at 19.42. This indicates that there's high volatility in the stock's price movement. The MACD (Moving Average Convergence Divergence), a momentum oscillator, shows a negative value (-0.196853) which suggests the stock is currently in a downward trend.
Mullen's shares have traded between a low of $0.1 and a high of $15.25 over the past year. As of the last closing, the stock stands closer to its year-low price, indicating a significant drop from the year-high. The company's shares have support at $0.6 and resistance at $0.74, suggesting a potential trading range for the short term.

Analyst Consensus

Analysis offered by various analysts regarding whether to buy, sell, or hold MULN stock does not appear to have formed a consensus based on the available data.

Recent News

Positive news around Mullen Automotive seems to influence the stock's value despite the absence of specific news directly linked to the company. Recent stock value increase is linked to an announcement of the company's acquisition of battery pack production assets and new tour dates. Additionally, an encouragement to buy more MULN stock by David Michery, the founder of Mullen Automotive, further spurred the stock activity.

Stock Prediction and Final Evaluation

Given the current state of Mullen Automotive, Inc. without specific forecast data, making a detailed estimation of the next trading day and upcoming week stock prices becomes challenging. As a result, care should be exercised when extrapolating from current or short-term results.

Nevertheless, considering the high volatility, the significant losses reflected in the EPS, and the lack of consensus among analysts, MULN would be viewed as a speculative investment. Thus, potential investors should account for these inherent risks.

Mullen Automotive's stock can be categorized as a 'Hold'. Despite projections of future growth stemming from strategic asset acquisition activities, financial fundamentals and technical indicators suggest caution. It is vital for potential investors to closely observe the stock and any forthcoming news or decisions by the company.
Check full Mullen Automotive forecast and analysis here.