Nikola Corp (NASDAQ: NKLA) Stock Analysis: Mixed Signals Suggest a Hold Rating
StockInvest.us, 2 months ago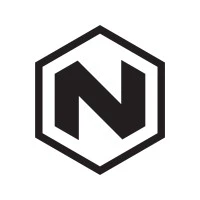 Introduction

Nikola Corporation (NASDAQ: NKLA) is under analysis, a company within the transportation sector specializing in zero-emission technologies. On September 29, 2023, NKLA's stock closure was at $1.57 with a recorded change of -0.08 (-4.85%).

Price Performance Analysis

The stock hit a day high of $1.7 and a low of $1.53. Its 52-week high and low are $3.97 and $0.52 respectively. The company's resistance level is set at $1.59 and its support level at $1.39. Considering these levels, NKLA's stock price has been volatile, however, it hasn't been able to hit its 52-week high for some time, revealing some downwards pressure.

Volume Analysis

NKLA posted a trading volume of 74.40 million, slightly below its average volume of 93.42 million. Trading volume reveals investor interest in a stock and the higher it is, the more robust the market for a company's shares. NKLA's lower trading volume may indicate decreased investor interest.

Technical Analysis

Its RSI14 is at 71, which typically indicates overbought conditions, suggesting a potential downward price movement. The 50-day moving average of NKLA stands at $1.72 and its 200-day moving average is $1.66, both of which are significantly higher than the current price indicating a bearish trend. The MACD (3-month) at -0.036 also indicates negative momentum for the stock.

Fundamental Analysis
NKLA has a negative earnings per share (EPS) of $1.53 and price to earnings ratio (PE) at -1.03, implying that the company isn't profitable yet. The company's market cap is approximately $1.55 billion with approximately 985.20 million shares outstanding. Moreover, its discounted cash flow (DCF) stands at $2.10, suggesting that the stock might be undervalued at its current price.

Market Consensus

According to market consensus, the stock has six buy ratings and one strong buy rating with two holds. There are no sell or strong sell ratings. The target price consensus estimates a high of $12, a low of $8, and a median of $10.

Company News & Future Prospects

On a positive note, despite legal troubles surrounding NKLA's founder, the company continues to make strides in zero-emissions transportation. Recently, it launched a zero-emission hydrogen fuel cell electric vehicle with an impressive 500-mile range and a quick fueling time of around 20 minutes. This development and the potential sales it can generate may boost NKLA's share price in the future.

Final Evaluation and Prediction

For October 02, 2023, given the RSI and bearish moving averages, it's plausible that the stock price might decline slightly. Over the next week, if the company achieves significant progress on its new green energy truck and investor sentiment remains strong, the stock may exhibit some positive movement. However, the potential for such improvement needs to be viewed in light of the recent negative financials and market data.

Despite an overall bullish sentiment from analysts, current technical indicators lean towards bearish. The negative EPS and PE further concern, while NKLA's significant achievement in green energy technology and the zero-emission truck market may provide a positive boost.

Conclusion

Considering the mixed signals sent by the technical and fundamental data with potential improvements in future prospects, Nikola Corporation's stock is rated as a "Hold." The holder's decision should consider the risk tolerance and investment horizon, as the future price movement may offer both increased risk and rewards.
Check full Nikola forecast and analysis here.