Nikola Corp (NKLA) Technical Analysis: Neutral to Bearish Sentiment Reflects Volatility and Downtrend in EV Sector
StockInvest.us, 3 weeks ago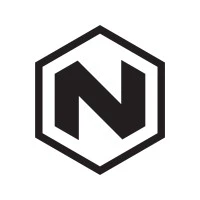 Technical Analysis

The technicals for Nikola Corporation (NKLA) suggest a neutral to bearish sentiment in the short term. The stock closed the last trading day at $0.97, which is a 1.31% decrease from the previous day, slightly below the immediate resistance level of $1.04. The intraday price fluctuated between a low of $0.87 and a high of $0.99, indicating volatility within that session.

The Relative Strength Index (RSI) stands at 51, which is in the neutral range, not indicating clear oversold or overbought conditions. The 50 Day Moving Average (DMA) of $1.21 and the 200 DMA of $1.48 both sit above the current share price, showing a medium-term downward trend. The Moving Average Convergence Divergence (MACD) is currently at -0.14, reinforcing the bearish momentum in the short to medium term.

Another important indicator, the Average True Range (ATR), is approximately 12.28, reflecting the stock's high volatility level. Given the current support at $0.91, the stock has little room before testing that level, and if broken, it could see further downside pressure.

The recent news surrounding the broader Electric Vehicle (EV) sector highlights some headwinds, such as decreased explosive growth and labor concerns. These macro factors could weigh on investor sentiment for EV stocks, including NKLA.

Fundamental Analysis
Nikola Corporation's fundamentals show a mixed picture. With a negative Earnings Per Share (EPS) of -$1.61 and a negative PE ratio, the financials reflect a company that has yet to achieve profitability. This financial situation is standard for many growth-stage EV companies investing heavily for future growth.

The market cap of approximately $982 million shows a relatively modest size in the market, which can make the stock more susceptible to market volatility compared to larger companies. A high trading volume compared to the average signals heightened investor interest, which could amplify price movements.

Despite the current financial performance, analyst consensus ranges from "Buy" to strong targets for the stock price, indicating a belief in the company's longer-term growth potential. The recently announced earnings and news indicate that NKLA is drawing increased investor attention, which could bode well for its visibility in the market.

Stock Performance Predictions

For the next trading day on November 13, 2023, the stock could experience continued volatility, potentially retesting support levels if the broader market sentiment remains subdued or if the sector faces additional headwinds. For the upcoming week, unless positive company-specific news emerges, NKLA may struggle to reverse its medium-term downtrend, given the overarching concerns in the EV industry and the bearish technical indicators.

Overall Evaluation

Taking into account both technical and fundamental analyses, Nikola Corporation is categorized as a 'Hold' for investors. The bearish technical indicators and lackluster fundamental performance are not entirely compensated by the optimistic analyst ratings or the potential in the EV market. There is uncertainty in the short term due to market sentiment and the absence of immediate positive catalysts. It would be prudent for investors to monitor the stock closely for signs of a clear directional shift in the technicals or for any substantial improvements in the fundamentals before committing to a 'Buy' or 'Sell' decision.
Check full Nikola forecast and analysis here.