Nikola Corporation Analysis: Technical Indicators Signal Potential Uptick Amidst Settlement News
StockInvest.us, 1 month ago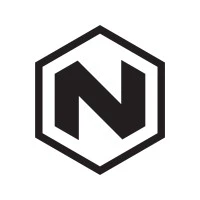 Nikola Corporation Analysis: Technical

As of October 24, 2023, Nikola Corporation (NKLA)'s last closing price was $1.04, with a daily change in price of 8.95%. The day's range was within the low and high price of $1.03 and $1.1612 respectively, while the 52-week range was between $0.521 and $3.97. NKLA had a total market capitalization of $1.03 billion, with a trading volume at 74.65 million shares, slightly below the average volume of 79.52 million shares. The Relative Strength Index (RSI14) stood at 27, indicating that this stock is currently oversold.

NKLA's 50 days and 200 days Moving Averages were $1.35 and $1.58, respectively. This indicates a downward trend in the stock's price. The MACD (3-month) stood at -0.02, indicating a bearish momentum. It's notable that the average true range (ATR) is at 14.46 which demonstrates a high level of volatility in the stock. The support and resistance levels were at $0.9119 and $1.15, respectively.

Nikola Corporation Analysis: Fundamental

NKLA showed an EPS of -1.45 and a negative PE ratio of -0.72, indicating that the company is not currently profitable. The number of outstanding shares is substantial, at 985.20 million. The company's next earnings announcement is scheduled for November 2, 2023, which could significantly affect share prices.

NKLA's discounted cash flow (DCF) value was $1.57, slightly above the current trading price. This could imply that the stock is currently undervalued.
Analysts' target high and low prices are $12 and $8, respectively, with a consensus median target of $10 per share. The majority of analysts have rated the stock as a buy, with 6 recommendations for a buy, 2 holds, and no sell or strong sell recommendations.

Reports indicate that Nikola was awarded $165 million from a settlement with its founder, Trevor Milton. This significant inflow of cash can positively impact the company's financial strength and investor confidence.

Stock Prediction

Based on technical indicators and recent news, NKLA's stock could see a potential uptick in its price on October 25, 2023, due to the significant news of the $165 million settlement. However, given the stock's volatility and currently bearish momentum, a cautious approach is advisable.

For the upcoming week, the overall direction of the stock remains uncertain due to volatile market conditions and the upcoming earnings announcement. However, as analysts have a consensus buy recommendation, investors may expect some positive movement if the company announces better-than-expected results.

Evaluation of Stock

Taking into account both technical and fundamental analysis, NKLA currently falls under the category of a 'Hold.' This is primarily due to the stock's volatility, bearish trend, and oversold position which could suggest potential for a price recovery. However, uncertainty around the earnings release and the company's ongoing profitability issues prevent a stronger buy recommendation.
Check full Nikola forecast and analysis here.