Nikola Corporation's Troubles Cast Doubt on Future, Stock Outlook Bearish
StockInvest.us, 2 months ago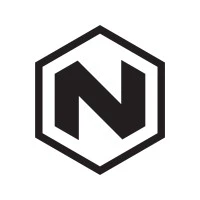 Fundamental Analysis

Nikola Corporation (NASDAQ: NKLA) became a subject of significant investor concern following the release of news regarding their semi-truck catching fire twice in one week, as well as an ongoing BEV recall. These events have negatively impacted the firm's stock performance, casting a dark shadow over its future.

The company's earnings per share (EPS) stands at -1.15, signifying the company has been operating at a loss. Coupled with its negative PE ratio of -0.79, this suggests that Nikola Corporation is facing serious financial difficulties.

The company has a market capitalization of around $776.69 million and an average trading volume of 87.34 million shares. The outstanding shares tally up to an extensive 856.33 million shares, which presents a potentially large supply-demand gap when considered with the trading volume.

Given the negative recent news, as well as the fundamentals not painting a particularly glowing picture, investor sentiment may be pushing towards a negative bias. The company even faces a risk of noncompliance with the NASDAQ's minimum price requirement of $1 as mentioned in one of the news pieces, as the last closing price was $0.91.

However, based on the analyst's forecast, the target high for NKLA is $12, with a low of $8, and a median and consensus at $10. This is significantly higher than the current market price of NKLA and indicates that there is substantial potential upside in the future if events turn favorable.

Technical Analysis

Technically, NKLA is currently in a weak position. Its Relative Strength Index (RSI) stands at 18, indicating that the stock is significantly oversold. This could potentially signify a future upward price correction. But, this is to be contemplated with caution considering the overall sentiment.
The Moving Average Convergence Divergence (MACD), another momentum indicator, also signals a bearish trend, standing at -0.49 approximately. The current price is trading below both the 50 and 200 Day Moving Averages, reinforcing the downward trend.

On the brighter side, the Average True Range (ATR) is 23.01, indicating the stock has been experiencing high volatility. High volatility could present trading opportunities for short-term traders.

The support level is currently at $0.88, nearing the recent low of $0.81. Meanwhile, resistance is at $0.91, close to the last closing price.

Stock Prediction

Considering the fundamentals and technicals, NKLA's stocks come across as bearish for the next trading day (September 12, 2023) and likely for the upcoming week. The typical indications predict either a stagnant performance or a potential decrease.

It is vital to remember that the stock's price movement will depend on a variety of factors including market sentiment, investor perception, and any news related to Nikola Corporation.

Final Evaluation

Despite the analysts' consensus being a 'Buy', the overall fundamentals and technical analysis mainly lean towards a 'Sell' or at best a 'Hold'. The company's recent history of negative news and its currently weak financial position cloud this Buy sentiment.

Those investors who could stomach considerable risk might consider a contrarian Buy strategy, anticipating a significant rebound in the long run (heeding the analysts' high target). However, for the vast majority of conservative and risk-averse investors, a 'Sell' or 'Hold' would appear to be the more prudent choice at this moment based on the presented data.
Check full Nikola forecast and analysis here.