NWBO Stock Holds Promising Results Amidst Challenges and Lawsuit
StockInvest.us, 2 months ago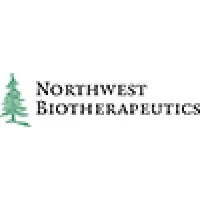 Fundamental Analysis

Northwest Biotherapeutics, Inc. (NWBO), as of September 22, 2023, was valued at $1.00, marking a moderate change of 0.01 (0.50%) from its previous closing price. The firm resides in the biotechnology sector, with a prevailing focus on the development of a dendritic cell vaccine for cancer. It has demonstrated both highs and lows of $1.27 and $0.4 respectively over the year, reflecting the volatile nature of the biotech sector.

Notably, NWBO has a significant market capitalization of approximately $1.16 billion, however, the firm has reported a negative EPS of -0.07, signaling decreased profitability per share for the year. Consequently, it has an unfavorable PE ratio of -14.29. This metric indicates the company's earnings do not currently support its stock price, potentially suggesting an overvaluation.

On the bright side, NWBO has showcased encouraging developments in recent times. The company successfully released positive top-line data, signaling statistical significance on all major primary and secondary endpoints. This promising achievement could be a factor for potential stock price appreciation in the future, albeit the financial challenges mentioned previously.

Technical Analysis

A relative strength index (RSI) of 90 notably positions NWBO's stock as overbought, suggesting a potential correction or pullback in the near term. NWBO's moving averages too, paint an interesting picture. The 50-day moving average is at $0.577, considerably less than its current price, which can be a positive signal of upward momentum. Similarly, the 200-day moving average also stands at $0.6409, once again below the trading price, indicating a possible uptrend.

Despite these promising signals, the absence of a resistance level paired with an ATR of 6.69 indicates that the stock has a fairly high level of volatility and risk. Traders might consider setting a stop-loss order at $0.973 to protect against potential drastic falls in price. The support level is held at $0.995, marginally below its last close.
News Impact and Future Outlook

News of NWBO's lawsuit against market makers, including Citadel Securities, alleging stock price manipulation, has caught investors' attention. Depending on the outcome of this lawsuit, there could be notable impacts on the stock's future performance.

On the development side, while NWBO's progress with its cancer vaccine has been achieved at a modest pace, the quality of the results is promising. The funding and dilution issues cannot be overlooked and remain relevant risk factors to consider.

Based on the upcoming earnings announcement and the DCF value of $1.007, it could be predicted that the stock might experience moderate activity in the next trading session on September 25, 2023, potentially staying close to its current trading price.

Final Evaluation

In conclusion, given the current market conditions and company's fundamentals, it is apparent that investing in NWBO carries a significant risk. The consistent negative earnings per share, high RSI, and somewhat uncertain future indicated by the news events suggest that caution should be exercised. The recent developments and potential lawsuit outcomes may provide speculative opportunities, but the current fundamental and technical indicators lean towards a more conservative perspective.

Therefore, Northwest Biotherapeutics, Inc. stock would be loosely classified as a 'Hold' at this stage. Existing stakeholders should consider holding on to the stock, especially due to the forthcoming earnings report and lawsuit outcomes. However, new investors should bear the high risk in mind and step into this stock only if they are comfortable with notable potential volatility.
Check full Northwest Biotherapeutics forecast and analysis here.