Palantir Technologies Inc.: Mixed Signals and Growth Potential
StockInvest.us, 2 months ago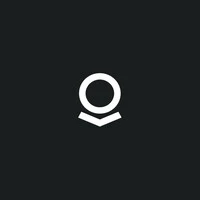 Fundamental Analysis

As a mid-cap company with a market capitalization of $30.41 billion, Palantir Technologies Inc. operates in the tech sector offering data-focused solutions primarily to government entities. The company has shown a solid year-to-date performance with the stock price surging by nearly 118%.

The company's fundamental metrics showed a slightly negative EPS of -$0.02, implying it didn't turn a profit in the last quarter. The negative EPS resulted in a high negative PE ratio of -706.5, above the sector's average. However, this is not uncommon for growth-oriented tech companies as they often reinvest their returns into the business for future growth.

Looking into Palantir's consensus rating, seven analysts have rated the stock as a "Buy", one as "Hold", and three analysts have rated it as "Sell". There's a widespread disagreement among analysts about Palantir's performance, reflective of the stock's polarizing nature. The bearish views could be due to doubts about the company's position in the competitive AI domain and downsizing concerns expressed in recent news.

Despite the downward trend, Cathie Wood, a well-known investor, recently increased her holdings in Palantir. Cathie's investment strategy often involves disruptive innovation companies, indicating she sees potential in Palantir's offerings.

Technical Analysis

Palantir's technical analysis reveals mixed signals. The stock closed at $14.13 on September 22, 2023, recording a slight rise of 0.93%. The stock's volatility, as indicated by an ATR of 5.52, remains considerably elevated.

The Relative Strength Index (RSI14) stands at 35, suggesting the stock is nearing the oversold territory which could represent an opportunity for investors looking for a potential reversal.
The 50-day moving average is at $16.06, well above the current price, indicating a bearish trend. The stock is still trading below its 200-day moving average of $11.16, suggesting a long-term uptrend.

The MACD (3-month) is showing a positive divergence of 0.185, suggesting upward momentum in the stock.

Prediction

Basing on both the technical position and positive fundamental aspects, it's plausible the stock could see an upward trend in the next trading day on September 25, 2023. The stock could continue to rise during the following week, moving closer to its resistance level of $15.25.

If the company can deliver in its upcoming earnings announcement scheduled for November 6, 2023, it could further catalyze this upward momentum.

Final Evaluation

While Palantir's stock presents a somewhat mixed picture both fundamentally and technically, potential growth factors in play and the recent oversold position tilts the scale towards it being a good opportunity for medium to long-term investors. Kaiserling gives it a "Buy" rating with a target price of $11.00. However, investors should recognize the heightened volatility and possible price swings.

Note: This analysis should be used for informational purposes only. The stock market is inherently risky and unpredictable, and past performance is not indicative of future performance. It is highly advised to seek guidance from a certified financial advisor before making investment decisions.
Check full Palantir forecast and analysis here.