Palantir Technologies Inc. (PLTR) Sees Positive Trading Session Despite Lack of Profitability
StockInvest.us, 1 month ago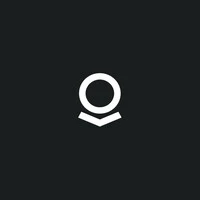 Fundamental Analysis

Palantir Technologies Inc. (PLTR) closed at $16.61 per share on October 06, 2023, reflecting a 5.06% rise from the previous trading session. Its last trading volume stood at 65.95 million shares, slightly above its average volume of 61.82 million. The company has a market capitalization of approximately $35.74 billion.

Despite the positive trading session, the company's earnings per share (EPS) is currently negative (-$0.02), and the PE ratio stands at -830.5, indicating the company has yet to turn profitable. For comparison, an average PE ratio of companies in the S&P 500 is around 15-20. Therefore, investors are paying a hefty premium for each share of Palantir, despite its lack of profitability.

Regarding the company's projection, the consensus target estimate for Palantir's shares is $11. Despite the stock currently trading above this target, it would indicate an expected downward adjustment given the current price. However, the company has a broad target estimate range, with the high estimate coming in at $25 and the low estimate at $4.5, which paints a rather uncertain picture for the investors. Analyst consensus points to a "Buy" rating for the company.

Palantir's 200-day moving average ($11.61) is significantly lower than its 50-day moving average ($15.71). This suggests a strong upward price trend in recent months. However, RSI is currently 58, indicating the stock is neither overbought nor oversold.

News Analysis
News related to Palantir is indeed positive. The company is recognized as one of the potential "AI Stocks to Make You Rich" along with others in the media recently. The company's potential to leverage the vast amounts of data available in today's digital economy, coupled with improvements in its machine learning capabilities, certainly make it an interesting investment opportunity. Furthermore, Palantir appears to be making progress in expanding its footprint, which is greatly analyzed as a positive sign for the company's growth prospect.

Technical Analysis

Based on Palantir's Moving Average Convergence Divergence (MACD) three months indicator (-0.166289), there seems to be a bearish momentum, implying a period of price correction could be imminent. The average true range (ATR) stands at 4.94 hinting that the stock could be moderately volatile. Additionally, a stop-loss price at $15.97 provides a safety net against potential high volatility.

The current price is looking to test the resistance level at $17.04. If the price breaks the resistance, a new upward trend could be established. If the price fails to break the resistance, a downward correction could occur toward the support level of $15.41.

Conclusions

The consensus for the next trading day and the upcoming week seems uncertain. Palantir's bullish price trend and positive news about the company are encouraging signs. However, given its negative EPS, high PE ratio, and moderate volatility, it's essential for investors to monitor the market closely.

Considering these factors, the stock seems to fall between a "Buy" and a "Hold." While it offers potential long-term growth due to its positive news and analysts' buy consensus, short-term expectation displays moderate volatility. Thus, more conservative investors may choose to hold until more concrete financial results appear. Even so, risk-tolerant individuals might consider this an opportunity to buy shares, betting on the company's future growth.
Check full Palantir forecast and analysis here.