Palantir Technologies Inc. (PLTR) Shows Bullish Momentum with Technical Overextension: Analysis
StockInvest.us, 2 weeks ago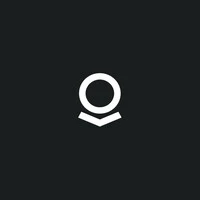 Technical Analysis

Upon inspecting Palantir Technologies Inc. (ticker: PLTR), the stock closed at $19.95 on November 15, 2023, showing a marginal increase of $0.01 or 0.05% from the preceding day of trading. The stock exhibited a trading range between $19.61 and $20.37, with the latter also marking the stock's year high. This could signify a strong bullish momentum.

The stock's technical indicators reveal a potential overheating in its price movement. The Relative Strength Index (RSI) stands at a high value of 81, which typically suggests that the stock might be in overbought territory, and a price correction could be imminent. The Moving Average Convergence Divergence (MACD) of 0.03 reflects recent price momentum to the upside, but the relatively low value indicates that the momentum is not overwhelmingly strong.

PLTR is currently trading well above both its 50-Day ($16.37) and 200-Day ($13.04) Moving Averages, indicating a strong uptrend over these periods. The Average True Range (ATR) of approximately 4.72 signals significant volatility, which short-term traders might find enticing.

With the stock pushing against its year high and no established resistance levels beyond this recent high, the support level at $18.89 and a stop-loss at $19.37 could provide some downside protection.

Fundamental Analysis

With a market capitalization of around $42.93 billion and earnings per share (EPS) of $0.07, Palantir exhibits a high price-to-earnings (PE) ratio of 285, suggesting investors may be expecting high future growth from the company. Although the high PE ratio may give some investors pause, it could also reflect the substantial growth potential of the technology and AI sector which Palantir operates within.
Palantir's expansion from defense into sectors such as healthcare, energy, and finance diversifies its portfolio, possibly hedging against sector-specific downturns. This expansion, as recently reported, strengthens the bull case for investors considering the broad applications of Palantir's data analytics platform. The recent announcement of more than 140 AI boot camps further indicates the company's aggressive marketing strategy to acquire new clients and expand its market share.

Analysts exhibit varied sentiments on the stock, with a mix of buy and sell recommendations and a consensus target price range from as low as $4.50 to as high as $25.00. The average consensus target of $11.00, however, sits below the current trading price, possibly indicating that the stock is overvalued at its current level.

Stock Performance Predictions

Considering the bullish trend, the stock might continue to see gains in the next trading day; however, the overbought condition could lead to profit-taking, and thus a degree of caution is warranted. Volatility is expected to persist, with the potential for both significant upside movements and swift corrections.

For the upcoming week, investors should watch for any consolidations that may provide a more sustainable entry point, especially if the stock begins to pull back from its overbought conditions. Given the latest news on AI growth stocks and Palantir's potential, the stock might continue to attract attention, possibly sustaining the upward trajectory.

Overall Evaluation

Taking into account the technical overextension and the high fundamental valuation, the evaluator categorizes Palantir Technologies Inc. (PLTR) as a 'Hold' for investors already positioned in the stock. This recommendation is driven by the bullish potential stemming from the company's business initiatives and growth trajectory that are counterbalanced by the high PE ratio and overbought technical indicators suggesting a possible near-term reversal or price correction.

For investors not currently holding PLTR, potential entry points may arise on pullbacks to stronger support levels or if there is a shift in fundamental factors that justify the high valuation. Long-term investors might favor the stock based on sector growth and company diversification, while short-term traders should exercise caution given the high volatility and overbought conditions.
Check full Palantir forecast and analysis here.