Palantir Technologies Inc. Shows Continued Growth and Positive Sentiment, but Mixed Outlook Calls for Caution
StockInvest.us, 3 weeks ago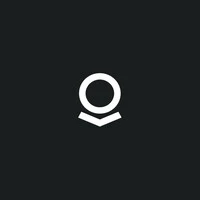 Fundamental Analysis

Palantir Technologies Inc. (NYSE: PLTR) stands as a major player in the tech sector with a specific focus on artificial intelligence. Palantir's most recent earnings report indicates continued growth, outperforming Q3 expectations and reflecting in a share price increase of 20%. Not only has the company achieved GAAP profitability for the fourth consecutive quarter, but it has also raised its future revenue guidance.

Palantir's commercial segment is currently growing at a faster pace than its government segment. This growth and the increased profitability suggest that Palantir is effectively leveraging its technology to penetrate new market areas and create value.

Investors' sentiment towards Palantir appears to be quite positive, as demonstrated by the buy ratings outnumbering hold and sell ratings. However, it's worth noting the relatively wide range in price targets, from a low of $4.50 to a high of $25, with a consensus of $11 and a median of $9.50. This suggests some level of uncertainty concerning the company's future performance.

Technical Analysis

Despite a recent decrease of -1.65% to $18.49 on November 08, 2023, the stock is being traded within its Support ($17.96) and Resistance ($18.54) levels. The 50-day moving average ($15.99) and 200-day moving average ($12.74) indicate an overall upward trend. The slightly bullish Relative Strength Index (RSI) of 58 also signals buying momentum.
However, the stock's negative 3-month MACD indicates bearish momentum in the short term. Furthermore, the Average True Range (ATR) of 5.31 suggests that the stock is experiencing significant price volatility, which may present both risk and opportunity to traders.

Outlook and Recommendation

Considering the positives like the company's market position, Q3 earnings beat, and strong growth forecasts, coupled with its relatively healthy technical outlook, Palantir seems well-positioned overall for the short term.

However, the wide price target range and the bearish MACD signal suggest elements of risk and uncertainty. Given these mixed indicators, it's suggested that investors approach with caution.

With the next trading day being November 09, 2023, the stock is expected to trade within the range of its support and resistance levels. For the upcoming week, investors should keep a close eye on market dynamics and potentially significant news that may impact the stock's price.

Given the overall assessment of both its fundamental and technical analyses, it seems reasonable to categorize Palantir Technologies Inc. (NYSE: PLTR) as a 'Hold' stock for now. While Palantir holds solid growth prospects and fundamental strengths, the level of uncertainty associated with the stock's future performance cannot be overlooked. Thus, it could be suitable for moderate-risk investors who are in for the long-term game and have the capacity to withstand potential price volatility in the meantime.
Check full Palantir forecast and analysis here.