Realty Income Corporation: Potential Upside Opportunities and Analyst Consensus Point to a Buy
StockInvest.us, 1 month ago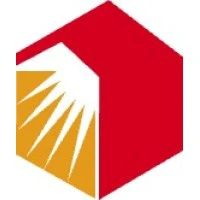 Overview

Realty Income Corporation (O) is a publicly traded real estate investment trust with a closing price of $49 on October 27, 2023, representing a -1.59% change. The day saw a low and high price of $48.81 and $49.98, respectively, with a traded volume of 24.19 million, significantly above the average volume of 5.44 million shares. The company currently has a market capitalization of $32.80 billion.

Technical Analysis

Realty Income's Relative Strength Index (RSI) of 38 indicates it's neither in the oversold nor overbought territory, suggesting a steadiness in buying and selling momentum. The 50-day Moving Average is $52.58, which is above the last close price and the 200-day moving average is at $59.85, indicating a bearish run in the short and mid-term. The negative MACD index (-0.53) of the last 3 months aligns with the bearish sentiment. With a resistance level at $54.1 and a support level at $48.99, the share price has room to move in either direction before hitting these levels.

Fundamental Analysis

The company has a considerably high P/E ratio of 34.53, suggesting investors are willing to pay a premium for its earnings. This indicates a level of investor confidence in the company's future profitability. The Earnings per Share (EPS) is $1.34, which can be seen as a positive sign, indicating consistent profitability. The discounted cash flow (DCF) at $46.55, while below the current stock price, suggests that intrinsic valuation techniques may be undervaluing the stock.

News & Future Outlook
Recent reports reveal Realty Income Corporation is merging with Spirit Realty Capital in what is deemed a $9.30 billion all-stock deal. This merger is expected to have immediate positive effects on Realty Income's adjusted funds from operations (AFFO) per share, with an estimated increase of 2.5% annually.

The merger comes with possible risks, such as paying above fair value and the challenge of a significant portfolio integration. However, it's expected to be accretive on a leverage-neutral basis, and will increase diversification with lower rent concentration. Post-merger, Realty Income is set to become the 4th largest REIT in the S&P 500 by enterprise value.

Analyst Recommendations & Price Targets

Following the consensus of analysts, Realty Income Corporation is marked as a buy with two recommendations. They estimate high and low price targets of $84 and $71 respectively, with a consensus target of $77.25 and a median price target of $77.

Prediction & Conclusion

Considering the technical indicators, fundamental metrics, the expected benefits of the upcoming merger, analyst recommendations, and the positive news sentiment, it would appear Realty Income Corporation presents potential upside opportunities. Predicting specific future prices is inherently uncertain, but given the information at hand, there's potential for price increases over the next trading day and upcoming week.

Therefore, Realty Income Corporation can be categorized as a Buy. This assessment aligns with the majority consensus of the analyst ratings. Investors are encouraged to conduct thorough due diligence before making any investment decisions.
Check full Realty Income forecast and analysis here.