Riot Blockchain, Inc. Faces Challenges in the Short Term, But Long-Term Outlook Remains Promising
StockInvest.us, 3 weeks ago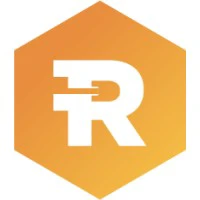 Fundamental Analysis

Investors may be on the edge about the performance of Riot Blockchain, Inc. (Ticker: RIOT), especially after its decline of -7.14% ($0.79) on November 08, 2023, to close at $10.28. This closing price was between the day's low and high of $10.06 and $10.82 respectively. However, the present level is substantially below the yearly high of $20.65 and somewhat higher than the year's low of $3.25.

The company's instability may raise concern, as indicated by its high Average True Range (ATR) of 8.47. With high ATR, the stock is subject to wide price fluctuations which illustrates its high volatility.

The company's market capitalization sits at $2.04 billion and its average trading volume is approximately 21.47 million shares, slightly higher than the regular 19.53 million. Around 198.68 million shares are currently outstanding.

Despite the recent downtrend, the stock's Relative Strength Index (RSI) sits at 62, which suggests it isn't in an oversold territory and there may be room for more downward price action. Simultaneously, its Moving Average Convergence Divergence (MACD) of 0.27 signals a bullish trend. However, the support line is at $9.88, with the next resistance line at $10.67. If the price drops below the support line, the stock may be in for a downtrend.

RIOT currently trades on the NASDAQ. Its earnings per share (EPS) is reported to be -$1.6, which could indicate potential problems. Their price-to-earnings ratio (PE) of -6.42 indicates the market has little confidence in the company's earnings capacity.

The discounted cash flow (DCF) is currently at $11.93, and the consensus target is $10.5 with a range of $9 to $12. Notably, 5 analysts have a 'buy' consensus on the stock, suggesting that they anticipate an upward movement in the upcoming days.

Technical Analysis
The 50-day moving average of RIOT is $10.10, while the 200-day moving average is $10.78, showing a bearish trend in the short term. The stock's recent drop resulted in it closing below both moving averages, which may suggest a potential continuation of the downward trend.

Investors should keep an eye on the MACD, as it could signal a change in market sentiment. Current price fluctuations may test RIOT's stop loss point of $9.996.

Relevant News

Several recent news pieces may impact the perception and performance of RIOT. For instance, the news suggesting a potential rise in growth stocks, including RIOT, in 2024 possibly due to potential rate cuts and market changes. There is also talk of a surprise in the coming earnings announcement for RIOT, which is undoubtedly beneficial. Of course, the company's association with altcoins and crypto stocks, which have been performing well lately, adds a bright side to the narrative.

Predictions

Based on the technical and fundamental analysis above, it seems that RIOT might face some minor challenges in the immediate future. However, the company does have potential advantages in the medium to long term. For the next trading day, given the recent trend and technical indicators, the stock may continue to see some downward movement. In contrast, the following week could see the situation improve, particularly if the company delivers a positive surprise in its earnings report.

Conclusion

In conclusion, the consensus among analysts seems to be a 'Buy.' While the stock's short-term prospects might appear grim, considering the bearish indicators, the longer-term outlook suggested by market experts and news sentiment is more promising. Potential investors should keep a close eye on developments that may lead to smoother sailing for RIOT in the future.
Check full Riot Blockchain forecast and analysis here.