Rivian's Stock Faces Short-Term Turbulence with Potential for Growth
StockInvest.us, 3 weeks ago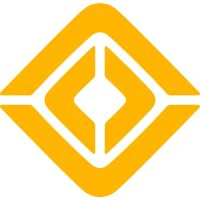 Fundamental Analysis

Rivian Automotive, Inc. (ticker: RIVN) is currently trading at $17.18, with a market capitalization of $16.15 billion. The trading volume is 28.81 million, which is lower than the average volume of 35.15 million. This might indicate lower interest in the stock from investors in recent trading days.

The company has a negative earnings per share (EPS) of $-6.46 and a negative PE ratio of -2.66, reflecting its lack of profitability at present. This is relatively typical for growth-oriented companies, particularly those in the electric vehicle (EV) sector, which tend to prioritize expansion over profitability in their initial stages.

Despite the recent drop in the stock, there are bullish endorsements from analysts with the consensus recommendation as "Buy". 14 analysts have given it a "Buy" rating, compared to 2 "Hold", and 2 "Sell". The target price consensus is $53.1, reflecting a significant potential upside from the current level.

However, it is also worth noting that Rivian reported a per-share loss of $1.08 from sales of $1.1 billion in the second quarter of 2023. Wall Street expects a per-share loss of $1.31 from sales of $1.3 billion, signifying that Rivian is yet to reach profitability.

Technical Analysis
Rivian's current price is below its 50-day moving average of $20.59 and above its 200-day moving average of $18.22, indicating bearish short-term sentiment among investors and bullish long-term sentiment. The 14-day Relative Strength Index (RSI) is 34, which is nearing the oversold level, suggesting the possibility of a price rebound.

The MACD (Moving Average Convergence Divergence) a three-month negative value of -1.92, which might signify a bearish trend. The average true range (ATR) of 6.78 suggests significant price volatility. This is backed by a recent news update which reported a 33.2% plunge in Rivian's stock price in October reflecting uncertainties in the EV market.

The stock has support at $17.16 and resistance at $18.27. If the price falls below the support level, it may continue to drop further. Alternatively, a push above the resistance level could signal an upward trend.

Prediction and Final Evaluation

Given the present context, there seems to be some potential for Rivian's stock, with a perceived degree of probability for an upward trend in the future based on analyst predictions. However, given the company's lack of profitability, significant volatility, and mixed technical indicators, it may face short-term turbulence.

For the next trading day, November 07, 2023, Rivian's stock price may stay close to the current level given the prevailing bearish sentiment. Nevertheless, over the next week, the stock's price could approach the 50-day moving average of $20.59, assuming a positive response to the earnings announcement and a potential rebound from the oversold level.

Rivian's future prospects in the EV market, coupled with its consistent financial growth, justifies a "Hold" rating for those who already own the stock. For potential investors, it is a "Buy" with the intent of long-term investment and a willingness to navigate short-term price swings. The stock likely has significant room for growth, as indicated by the analyst target price, and this could outweigh the currently unprofitable standing of the company.These recommendations should be heeded with the understanding of the associated risks due to the stock's volatility.
Check full Rivian Automotive forecast and analysis here.