T2 Biosystems Inc. (TTOO) in Bearish Trend: High Volatility and Negative Fundamentals Drive Sell Recommendation
StockInvest.us, 2 months ago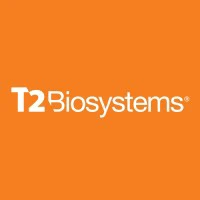 Technical Analysis

On the last close on September 8, 2023, T2 Biosystems, Inc. (TTOO) was marked at 0.30 USD per share. The share price experienced a decrement of 11.49% (0.04 USD) compared to the previous trading session. The trading day ranged from 0.30 USD to 0.33 USD with a trading volume of 28.60 million shares. This was significantly lower than its average trading volume of 110.75 million shares.

Key resistance stands at the 0.31 USD level, while support is seen at the 0.25 USD level. For the incoming trading session, a break above resistance could signal bullish momentum, while prices falling below the support could point to bearishness. For broader technical trends, the 50-day moving average is at 0.25 USD, while the 200-day moving average is at 0.68 USD, indicating a general bearish market trend.

The Relative Strength Index (RSI14) stands at 27 which is near the oversold territory. Meanwhile, the Average True Range (ATR) is relatively high at 26, suggesting a high level of price volatility.

Fundamental Analysis

T2 Biosystems has a market cap of $101.21 million and over 333.58 million shares outstanding. Year-to-date, the stock has traded at a high of 6.5 USD and a low of 0.05 USD illustrating significant fluctuations.

An essential factor to consider is the negative earnings per share (EPS) of -2.74 USD and a negative price-to-earnings ratio of -0.11. These metrics indicate the company is not profitable and may pose a higher risk for potential investors. With the next earnings announcement scheduled for November 8, 2023, this should be a key date to watch for any fundamental change in the company's performance.
Recent news

Relevant news highlights include the company's upcoming shareholders meeting scheduled for September 12th, which aims to address the issue of the stock trading below $1. A recent push into risky assets by hedge funds has significantly impacted the stock market. Despite this, the fallout for TTOO stock remains to be seen.

Conclusions and Predictions

Given the technical analysis, the stock appears to be in a bearish trend with high volatility. The RSI, trading volume, and moving averages all suggest bearish momentum in line with the stock's recent downtrend.

From a fundamental perspective, the company seems to be under financial distress as evidenced by negative EPS and P/E ratio. Anticipation for the shareholders meeting due on September 12th may influence prices.

Recommendations

For the next trading day on September 11, 2023, price movements depend on whether the stock breaches resistance or falls below support. It is crucial to note that trading volume, RSI, and upcoming news such as the shareholders meeting may influence investor sentiment and trigger price fluctuations.

Given the stock's high volatility and financial distress, T2 Biosystems Inc. (TTOO) would be considered a Sell for risk-averse and conservative investors. More risk-tolerant investors may see potential for a speculative buy-to-hold given the upcoming shareholder meeting, although investors must be aware of the risk and potential for further price drops.
Check full T2 Biosystems forecast and analysis here.