Tempest Therapeutics: Volatile TPST Stock Surges 4000% Amid Speculative Trading
StockInvest.us, 1 month ago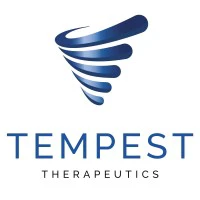 Fundamental Analysis

Tempest Therapeutics, Inc. (TPST) is currently traded on NASDAQ. The biotech company has been the center of some notable activity within recent weeks, including a staggering one-day surge pushing 4000%, which did not seem to be related to game-changing news or updates. TPST also experienced a dramatic drop in shares of more than 50%, indicating high volatility in the stock.

An announcement dated October 12, 2023, highlighted that the company's early-mid-stage study evaluating TPST-1120 in combination with standard-of-care therapies to treat liver cancer had met its targets, which likely positively impacted the stock. It appears that the surge, however, was not linked to this or any other specific news, suggesting that additional factors, perhaps pertaining to market sentiment or investor behavior, could be playing a significant role in TPST's recent performance.

In terms of earnings, TPST has reported a negative EPS (-$0.86), and consequently, a negative PE ratio (-6.8). This shows that currently, the company is not profitable, which isn't uncommon for companies in the biotech sector, where heavy investments in research and development could lead to negative earnings in early stages.

The discounted cash flow (DCF) analysis, a fundamental valuation method, currently stands at 8.55. DCF is an income-based valuation approach that determines the intrinsic value of a company by forecasting the cash flows it will generate in the future and then discounting them back to the present value. If the DCF is higher than the current stock price, it signifies undervaluation. In Tempest's case, considering the last close price of $5.85, the DCF analysis suggests that the stock could be undervalued.

Technical Analysis

On the technical analysis front, TPST displays substantial volatility, with an average true range (ATR) of 21.65, which is quite significant and indicates higher potential for large price swings. As for trend indicators, the 14-day Relative Strength Index (RSI) is 68, which is close to being overbought (70+), suggesting the possibility of a nearing downward correction.
The 50-day moving average (0.1) and 200-day moving average (1.5) are considerably lower than the current closing price, indicating a positive trend overall. The 3-month MACD, an indicator used to identify potential buy and sell signals, is showing a positive trend at 0.47.

TPST has a clear level of resistance at $6.74, but no clear support, suggesting that downward price movements could be pronounced. The suggested stop-loss order is at $5.52, providing a degree of protection for investors should the stock price decrease.

Prediction and Stock Rating

Analyst consensus currently stands at 'Buy' with one recommending a purchase and no recommendations for a sale or hold - this could be viewed as a bullish sign. However, given the high volatility and the fact that TPST is currently in loss-making territory, caution is advised. The one-day gain of nearly 4000% followed by substantial drops suggests a high level of speculative trading, and this could carry substantial risk for investors.

In terms of price forecast, considering the high volatility, it's challenging to accurately predict the stock's price in the short term. However, considering the favorable movement of technical indicators, apart from the high RSI, the stock might witness continued volatility with possibly upward price action in the immediate term, considering the larger upward trend evident from the moving averages and the positive MACD.

Despite the recent volatility, the high DCF value, recent successes relating to drug trails, and current analyst opinions, TPST, for now, could be categorized as a 'Hold' for investors with a high risk tolerance and a long-term investment horizon.

In any case, potential investors should closely monitor the company's upcoming earnings announcement on November 6, 2023, for deeper insights into its performance and prospects.
Check full Tempest Therapeutics Inc. forecast and analysis here.