Cadence Design Systems Stock Insider Trading
| Date | Action | Amount | Person | Type |
| --- | --- | --- | --- | --- |
| Sep 18, 2023 | Sell | 643 | Nisewaner Karna | Common Stock |
| Sep 15, 2023 | Sell | 1 458 | Wall John M | Common Stock |
| Sep 15, 2023 | Sell | 1 098 | Teng Chin-chi | Common Stock |
| Sep 18, 2023 | Sell | 1 800 | Teng Chin-chi | Common Stock |
| Sep 18, 2023 | Sell | 3 614 | Teng Chin-chi | Common Stock |
| Sep 18, 2023 | Sell | 2 086 | Teng Chin-chi | Common Stock |
| Sep 15, 2023 | Sell | 2 774 | Devgan Anirudh | Common Stock |
| Sep 18, 2023 | Sell | 635 | Devgan Anirudh | Common Stock |
| Sep 18, 2023 | Sell | 1 200 | Devgan Anirudh | Common Stock |
| Sep 18, 2023 | Sell | 987 | Devgan Anirudh | Common Stock |
| Sep 15, 2023 | Sell | 1 098 | Cunningham Paul | Common Stock |
| Sep 15, 2023 | Sell | 1 282 | Zaman Aneel | Common Stock |
| Sep 19, 2023 | Sell | 1 304 | Zaman Aneel | Common Stock |
| Sep 15, 2023 | Sell | 952 | Beckley Thomas P | Common Stock |
| Sep 08, 2023 | Sell | 4 000 | Sangiovanni Vincentelli Alberto | Common Stock |
| Sep 01, 2023 | Sell | 1 000 | Cunningham Paul | Common Stock |
| Sep 01, 2023 | Sell | 100 | Nisewaner Karna | Common Stock |
| Aug 25, 2023 | Sell | 1 184 | Zaman Aneel | Common Stock |
| Aug 29, 2023 | Sell | 826 | Zaman Aneel | Common Stock |
| Aug 29, 2023 | Sell | 381 | Zaman Aneel | Common Stock |
| Aug 25, 2023 | Sell | 1 467 | Wall John M | Common Stock |
| Aug 25, 2023 | Sell | 888 | Teng Chin-chi | Common Stock |
| Aug 25, 2023 | Sell | 1 496 | Devgan Anirudh | Common Stock |
| Aug 28, 2023 | Sell | 1 523 | Devgan Anirudh | Common Stock |
| Aug 25, 2023 | Sell | 710 | Cunningham Paul | Common Stock |
| Aug 25, 2023 | Sell | 770 | Beckley Thomas P | Common Stock |
| Aug 15, 2023 | Sell | 642 | Nisewaner Karna | Common Stock |
| Aug 08, 2023 | Buy | 32 604 | Wall John M | Common Stock |
| Aug 08, 2023 | Sell | 25 077 | Wall John M | Common Stock |
| Aug 08, 2023 | Sell | 22 007 | Wall John M | Common Stock |
| Aug 08, 2023 | Sell | 2 020 | Wall John M | Common Stock |
| Aug 08, 2023 | Sell | 32 604 | Wall John M | Non- Qualified Stock Option (right to buy) |
| Aug 08, 2023 | Sell | 8 800 | Sangiovanni Vincentelli Alberto | Common Stock |
| Aug 08, 2023 | Sell | 1 473 | Adams Mark | Common Stock |
| Aug 08, 2023 | Buy | 1 473 | Adams Mark | Common Stock |
| Aug 08, 2023 | Sell | 1 473 | Adams Mark | Common Stock |
| Aug 03, 2023 | Sell | 271 | Zaman Aneel | Common Stock |
| Aug 01, 2023 | Sell | 1 000 | Cunningham Paul | Common Stock |
| Aug 01, 2023 | Sell | 100 | Nisewaner Karna | Common Stock |
| Feb 25, 2022 | Buy | 1 377 | Plummer James D | Common Stock |
| Feb 24, 2021 | Buy | 2 412 | Plummer James D | Common Stock |
| Feb 22, 2020 | Buy | 3 359 | Plummer James D | Common Stock |
| Jul 27, 2023 | Sell | 4 406 | Plummer James D | Common Stock |
| Feb 07, 2019 | Buy | 4 926 | Plummer James D | Common Stock |
| Feb 08, 2017 | Sell | 8 673 | Plummer James D | Common Stock |
| Feb 21, 2018 | Buy | 5 521 | Plummer James D | Common Stock |
| Feb 21, 2018 | Sell | 5 521 | Plummer James D | Common Stock |
| Feb 08, 2017 | Buy | 8 673 | Plummer James D | Common Stock |
| Feb 07, 2019 | Sell | 4 926 | Plummer James D | Common Stock |
| Feb 22, 2020 | Sell | 3 359 | Plummer James D | Common Stock |
| Feb 24, 2021 | Sell | 2 412 | Plummer James D | Common Stock |
| Feb 25, 2022 | Sell | 1 377 | Plummer James D | Common Stock |
| Jul 17, 2023 | Sell | 1 000 | Cunningham Paul | Common Stock |
| Jul 03, 2023 | Sell | 100 | Nisewaner Karna | Common Stock |
| Jul 03, 2023 | Sell | 1 000 | Cunningham Paul | Common Stock |
| Jun 16, 2023 | Sell | 1 623 | Teng Chin-chi | Common Stock |
| Jun 16, 2023 | Sell | 1 200 | Teng Chin-chi | Common Stock |
| Jun 16, 2023 | Sell | 300 | Teng Chin-chi | Common Stock |
| Jun 16, 2023 | Sell | 500 | Teng Chin-chi | Common Stock |
| Jun 16, 2023 | Sell | 9 235 | Teng Chin-chi | Common Stock |
| Jun 15, 2023 | Sell | 2 380 | Wall John M | Common Stock |
| Jun 02, 2023 | Sell | 163 | Devgan Anirudh | Common Stock |
| Jun 05, 2023 | Sell | 52 | Devgan Anirudh | Common Stock |
| Jun 01, 2023 | Sell | 100 | Nisewaner Karna | Common Stock |
| Jun 01, 2023 | Sell | 1 000 | Cunningham Paul | Common Stock |
| May 30, 2023 | Sell | 9 473 | Sohn Young | Common Stock |
| May 19, 2023 | Buy | 25 000 | Beckley Thomas P | Common Stock |
| May 19, 2023 | Sell | 4 682 | Beckley Thomas P | Common Stock |
| May 19, 2023 | Sell | 12 860 | Beckley Thomas P | Common Stock |
| May 19, 2023 | Buy | 25 000 | Beckley Thomas P | Common Stock |
| May 19, 2023 | Sell | 11 366 | Beckley Thomas P | Common Stock |
| May 19, 2023 | Sell | 20 647 | Beckley Thomas P | Common Stock |
| May 19, 2023 | Sell | 445 | Beckley Thomas P | Common Stock |
| May 19, 2023 | Sell | 25 000 | Beckley Thomas P | Non- Qualified Stock Option (right to buy) |
| May 19, 2023 | Sell | 25 000 | Beckley Thomas P | Non- Qualified Stock Option (right to buy) |
| May 18, 2023 | Buy | 25 775 | Beckley Thomas P | Common Stock |
| May 18, 2023 | Sell | 1 100 | Beckley Thomas P | Common Stock |
| May 18, 2023 | Sell | 7 864 | Beckley Thomas P | Common Stock |
| May 18, 2023 | Sell | 13 871 | Beckley Thomas P | Common Stock |
| May 18, 2023 | Buy | 25 000 | Beckley Thomas P | Common Stock |
| May 18, 2023 | Sell | 8 540 | Beckley Thomas P | Common Stock |
| May 18, 2023 | Sell | 1 600 | Beckley Thomas P | Common Stock |
| May 18, 2023 | Sell | 2 800 | Beckley Thomas P | Common Stock |
| May 18, 2023 | Sell | 6 700 | Beckley Thomas P | Common Stock |
| May 18, 2023 | Sell | 8 300 | Beckley Thomas P | Common Stock |
| May 18, 2023 | Sell | 1 000 | Beckley Thomas P | Common Stock |
| May 18, 2023 | Sell | 10 028 | Beckley Thomas P | Common Stock |
| May 18, 2023 | Sell | 11 175 | Beckley Thomas P | Common Stock |
| May 18, 2023 | Sell | 3 025 | Beckley Thomas P | Common Stock |
| May 18, 2023 | Sell | 25 775 | Beckley Thomas P | Non- Qualified Stock Option (right to buy) |
| May 18, 2023 | Sell | 25 000 | Beckley Thomas P | Non- Qualified Stock Option (right to buy) |
| May 16, 2023 | Buy | 42 500 | Tan Lip Bu | Common Stock |
| May 16, 2023 | Sell | 25 716 | Tan Lip Bu | Common Stock |
| May 16, 2023 | Sell | 16 784 | Tan Lip Bu | Common Stock |
| May 16, 2023 | Sell | 42 500 | Tan Lip Bu | Non- Qualified Stock Option (right to buy) |
| May 04, 2023 | Buy | 1 473 | Shoven John B | Common Stock |
| May 04, 2023 | Buy | 1 073 | Shoven John B | Common Stock |
| May 04, 2023 | Sell | 1 473 | Shoven John B | Common Stock |
| May 04, 2023 | Buy | 1 073 | Brennan Ita M | Common Stock |
| May 04, 2023 | Buy | 1 073 | Sohn Young | Common Stock |
INSIDER POWER
-45.004
Last 100 transactions
Buy: 208 312 | Sell: 502 794 (Shares)
Based on the 100 latest insides trades, we have calculated the insider power to be negative at a ratio of -45.004.
In total, the insiders bought 208 312 and sold 502 794 CDNS shares in the last 100 trades.
About Cadence Design Systems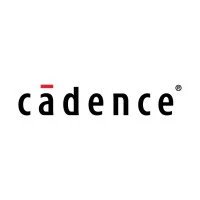 Cadence Design Systems, Inc. provides software, hardware, services, and reusable integrated circuit (IC) design blocks worldwide. The company offers functional verification services, including emulation and prototyping hardware. Its functional verification offering consists of JasperGold, a formal verification platform; Xcelium, a parallel logic simulation platform; Palladium, an enterprise emulation platform; and Protium, a prototyping platform ... CDNS Profile
Top Fintech Company
featured in The Global Fintech Index 2020 as the top Fintech company of the country.
Full report by