Clearfield Stock Insider Trading
| Date | Action | Amount | Person | Type |
| --- | --- | --- | --- | --- |
| Aug 21, 2023 | Sell | 1 300 | Hill John P | Common Stock |
| Aug 21, 2023 | Sell | 1 300 | Beranek Cheryl | Common Stock |
| Aug 21, 2023 | Sell | 459 | Herzog Daniel R | Common Stock |
| Aug 08, 2023 | Buy | 512 | Wirsbinski Carol Ann | Common Stock |
| Jun 30, 2023 | Buy | 265 | Hill John P | Common Stock (ESPP) |
| Jun 30, 2023 | Buy | 129 | Beranek Cheryl | Common Stock (ESPP) |
| Jun 30, 2023 | Buy | 140 | Herzog Daniel R | Common Stock (ESPP) |
| May 31, 2023 | Buy | 5 000 | Harding Roger G | Common Stock |
| Feb 24, 2023 | Buy | 974 | Wirsbinski Carol Ann | Common Stock |
| Feb 24, 2023 | Buy | 974 | Jones Walter Louis Jr | Common Stock |
| Feb 24, 2023 | Buy | 974 | Roth Ronald G | Common Stock |
| Feb 24, 2023 | Buy | 974 | Hayssen Charles N | Common Stock |
| Feb 24, 2023 | Buy | 974 | Goepel Patrick | Common Stock |
| Feb 24, 2023 | Buy | 974 | Hayward Donald R. | Common Stock |
| Feb 24, 2023 | Buy | 974 | Harding Roger G | Common Stock |
| Feb 24, 2023 | Buy | 10 000 | Hill John P | Restricted Stock |
| Feb 24, 2023 | Buy | 10 000 | Beranek Cheryl | Restricted Stock |
| Feb 24, 2023 | Buy | 5 000 | Herzog Daniel R | Restricted Stock |
| Feb 13, 2023 | Buy | 3 000 | Hayssen Charles N | Common Stock |
| Feb 07, 2023 | Buy | 3 100 | Roth Ronald G | Common Stock |
| Dec 31, 2022 | Buy | 111 | Hill John P | Common Stock (ESPP) |
| Dec 31, 2022 | Buy | 232 | Herzog Daniel R | Common Stock (ESPP) |
| Dec 31, 2022 | Buy | 97 | Beranek Cheryl | Common Stock (ESPP) |
| Dec 14, 2022 | Buy | 2 744 | Hill John P | Common Stock |
| Dec 14, 2022 | Sell | 1 350 | Hill John P | Common Stock |
| Dec 14, 2022 | Buy | 1 386 | Herzog Daniel R | Common Stock |
| Dec 14, 2022 | Sell | 424 | Herzog Daniel R | Common Stock |
| Dec 14, 2022 | Buy | 2 744 | Beranek Cheryl | Common Stock |
| Dec 14, 2022 | Sell | 1 350 | Beranek Cheryl | Common Stock |
| Nov 16, 2022 | Sell | 331 | Herzog Daniel R | Common Stock |
| Nov 16, 2022 | Sell | 184 | Herzog Daniel R | Common Stock |
| Nov 16, 2022 | Sell | 499 | Hill John P | Common Stock |
| Nov 16, 2022 | Sell | 277 | Hill John P | Common Stock |
| Nov 16, 2022 | Sell | 499 | Beranek Cheryl | Common Stock |
| Nov 16, 2022 | Sell | 277 | Beranek Cheryl | Common Stock |
| Aug 31, 2022 | Buy | 86 | Jones Walter Louis Jr | Common Stock |
| Aug 26, 2022 | Sell | 1 500 | Harding Roger G | Common Stock |
| Aug 21, 2022 | Sell | 2 090 | Hill John P | Common Stock |
| Aug 21, 2022 | Sell | 2 090 | Beranek Cheryl | Common Stock |
| Aug 21, 2022 | Sell | 738 | Herzog Daniel R | Common Stock |
| Aug 18, 2022 | Sell | 1 200 | Hayward Donald R. | Common Stock |
| Aug 12, 2022 | Sell | 1 000 | Harding Roger G | Common Stock |
| Aug 08, 2022 | Sell | 5 466 | Herzog Daniel R | Common Stock |
| Aug 08, 2022 | Sell | 4 534 | Herzog Daniel R | Common Stock |
| Aug 08, 2022 | Sell | 10 000 | Herzog Daniel R | Employee Stock Option (Right to buy) |
| Aug 08, 2022 | Sell | 8 771 | Hill John P | Common Stock |
| Aug 08, 2022 | Sell | 16 289 | Hill John P | Common Stock |
| Aug 08, 2022 | Sell | 16 000 | Hill John P | Employee Stock Option (Right to buy) |
| Aug 08, 2022 | Sell | 8 771 | Beranek Cheryl | Common Stock |
| Aug 08, 2022 | Sell | 16 289 | Beranek Cheryl | Common Stock |
| Aug 08, 2022 | Sell | 20 000 | Beranek Cheryl | Employee Stock Option (Right to buy) |
| Aug 04, 2022 | Sell | 1 101 | Hayward Donald R. | Common Stock |
| Aug 04, 2022 | Sell | 2 500 | Harding Roger G | Common Stock |
| Aug 04, 2022 | Sell | 10 000 | Hayssen Charles N | Common Stock |
| Aug 03, 2022 | Sell | 10 000 | Goepel Patrick | Common Stock |
| Jun 30, 2022 | Buy | 99 | Beranek Cheryl | Common Stock (ESPP) |
| Jun 30, 2022 | Buy | 213 | Hill John P | Common Stock (ESPP) |
| Jun 30, 2022 | Buy | 47 | Herzog Daniel R | Common Stock (ESPP) |
| May 25, 2022 | Buy | 267 | Jones Walter Louis Jr | Common Stock |
| Feb 25, 2022 | Buy | 394 | Jones Walter Louis Jr | Common Stock |
| Feb 25, 2022 | Buy | 394 | Wirsbinski Carol Ann | Common Stock |
| Feb 25, 2022 | Buy | 394 | Harding Roger G | Common Stock |
| Feb 25, 2022 | Buy | 394 | Goepel Patrick | Common Stock |
| Feb 25, 2022 | Buy | 394 | Hayssen Charles N | Common Stock |
| Feb 25, 2022 | Buy | 394 | Hayward Donald R. | Common Stock |
| Feb 25, 2022 | Buy | 394 | Roth Ronald G | Common Stock |
| Feb 09, 2022 | Buy | 2 000 | Roth Ronald G | Common Stock |
| Dec 31, 2021 | Buy | 81 | Herzog Daniel R | Common Stock (ESPP) |
| Dec 31, 2021 | Buy | 307 | Hill John P | Common Stock (ESPP) |
| Dec 31, 2021 | Buy | 160 | Beranek Cheryl | Common Stock (ESPP) |
| Dec 31, 2021 | Buy | 82 | Herzog Daniel R | Common Stock (ESPP) |
| Dec 31, 2021 | Buy | 313 | Hill John P | Common Stock (ESPP) |
| Dec 31, 2021 | Buy | 163 | Beranek Cheryl | Common Stock (ESPP) |
| Dec 03, 2021 | Buy | 159 | Jones Walter Louis Jr | Restricted Stock |
| Dec 03, 2021 | Sell | 0 | Jones Walter Louis Jr | Common Stock |
| Dec 03, 2021 | Buy | 159 | Wirsbinski Carol Ann | Restricted Stock |
| Dec 03, 2021 | Sell | 0 | Wirsbinski Carol Ann | Common Stock |
| Nov 22, 2021 | Sell | 4 621 | Hayssen Charles N | Common Stock |
| Nov 16, 2021 | Buy | 1 121 | Herzog Daniel R | Restricted Stock |
| Nov 16, 2021 | Buy | 5 837 | Herzog Daniel R | Option to Purchase Common Stock |
| Nov 16, 2021 | Sell | 206 | Herzog Daniel R | Common Stock |
| Nov 16, 2021 | Buy | 1 689 | Hill John P | Restricted Stock |
| Nov 16, 2021 | Sell | 499 | Hill John P | Common Stock |
| Nov 16, 2021 | Buy | 8 797 | Hill John P | Option to Purchase Common Stock |
| Nov 16, 2021 | Buy | 1 689 | Beranek Cheryl | Restricted Stock |
| Nov 16, 2021 | Sell | 499 | Beranek Cheryl | Common Stock |
| Nov 16, 2021 | Buy | 8 797 | Beranek Cheryl | Option to Purchase Common Stock |
| Nov 12, 2021 | Sell | 10 500 | Harding Roger G | Common Stock |
| Nov 10, 2021 | Sell | 10 424 | Goepel Patrick | Common Stock |
| Aug 24, 2021 | Sell | 6 103 | Goepel Patrick | Common Stock |
| Aug 21, 2021 | Sell | 727 | Herzog Daniel R | Common Stock |
| Aug 21, 2021 | Sell | 2 091 | Beranek Cheryl | Common Stock |
| Aug 21, 2021 | Sell | 2 091 | Hill John P | Common Stock |
| Jul 29, 2021 | Sell | 6 107 | Goepel Patrick | Common Stock |
| Jun 30, 2021 | Buy | 114 | Herzog Daniel R | Common Stock (ESPP) |
| Jun 30, 2021 | Buy | 430 | Hill John P | Common Stock (ESPP) |
| Jun 30, 2021 | Buy | 247 | Beranek Cheryl | Common Stock (ESPP) |
| Jun 04, 2021 | Sell | 30 000 | Beranek Cheryl | Common Stock |
| May 24, 2021 | Sell | 14 300 | Beranek Cheryl | Common Stock |
| May 25, 2021 | Sell | 15 700 | Beranek Cheryl | Common Stock |
INSIDER POWER
-25.328
Last 100 transactions
Buy: 86 893 | Sell: 250 457 (Shares)
Based on the 100 latest insides trades, we have calculated the insider power to be negative at a ratio of -25.328.
In total, the insiders bought 86 893 and sold 250 457 CLFD shares in the last 100 trades.
About Clearfield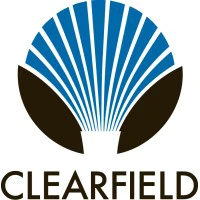 Clearfield, Inc. manufactures, markets, and sells standard and custom passive connectivity products to the fiber-to-the-premises, enterprises, and original equipment manufacturers markets in the United States and internationally. The company offers FieldSmart, a series of panels, cabinets, wall boxes, and other enclosures. It also provides WaveSmart, which are optical components integrated for signal coupling, splitting, termination, multiplexing... CLFD Profile
Top Fintech Company
featured in The Global Fintech Index 2020 as the top Fintech company of the country.
Full report by