America Stock Insider Trading
| Date | Action | Amount | Person | Type |
| --- | --- | --- | --- | --- |
| Aug 01, 2023 | Sell | 10 031 | Peterson Adam K | Common Stock |
| Aug 02, 2023 | Sell | 15 500 | Peterson Adam K | Common Stock |
| Jul 19, 2023 | Sell | 100 | Peterson Adam K | Common Stock |
| Jul 19, 2023 | Sell | 15 | Peterson Adam K | Common Stock |
| Jul 19, 2023 | Sell | 100 | Peterson Adam K | Common Stock |
| Jul 19, 2023 | Sell | 2 214 | Peterson Adam K | Common Stock |
| Jul 19, 2023 | Sell | 100 | Peterson Adam K | Common Stock |
| Jul 19, 2023 | Sell | 1 587 | Peterson Adam K | Common Stock |
| Jul 19, 2023 | Sell | 100 | Peterson Adam K | Common Stock |
| Jul 19, 2023 | Sell | 100 | Peterson Adam K | Common Stock |
| Jul 18, 2023 | Sell | 8 | Peterson Adam K | Common Stock |
| Jul 18, 2023 | Sell | 183 | Peterson Adam K | Common Stock |
| Jul 18, 2023 | Sell | 4 | Peterson Adam K | Common Stock |
| Jul 18, 2023 | Sell | 15 | Peterson Adam K | Common Stock |
| Jul 18, 2023 | Sell | 59 | Peterson Adam K | Common Stock |
| Jul 18, 2023 | Sell | 1 229 | Peterson Adam K | Common Stock |
| Jul 18, 2023 | Sell | 885 | Peterson Adam K | Common Stock |
| Jul 18, 2023 | Sell | 50 | Peterson Adam K | Common Stock |
| Jul 18, 2023 | Sell | 44 | Peterson Adam K | Common Stock |
| Jul 18, 2023 | Sell | 230 | Peterson Adam K | Common Stock |
| Jul 18, 2023 | Sell | 403 | Peterson Adam K | Common Stock |
| Jul 18, 2023 | Sell | 16 | Peterson Adam K | Common Stock |
| Jul 18, 2023 | Sell | 100 | Peterson Adam K | Common Stock |
| Jul 18, 2023 | Sell | 1 | Peterson Adam K | Common Stock |
| Jul 18, 2023 | Sell | 100 | Peterson Adam K | Common Stock |
| Jul 18, 2023 | Sell | 91 | Peterson Adam K | Common Stock |
| Jul 18, 2023 | Sell | 13 | Peterson Adam K | Common Stock |
| Jul 18, 2023 | Sell | 72 | Peterson Adam K | Common Stock |
| Jul 18, 2023 | Sell | 34 | Peterson Adam K | Common Stock |
| Jul 18, 2023 | Sell | 23 | Peterson Adam K | Common Stock |
| Jul 18, 2023 | Sell | 34 | Peterson Adam K | Common Stock |
| Jul 18, 2023 | Sell | 3 800 | Peterson Adam K | Common Stock |
| Jul 18, 2023 | Sell | 348 | Peterson Adam K | Common Stock |
| Jul 18, 2023 | Sell | 9 | Peterson Adam K | Common Stock |
| Jul 18, 2023 | Sell | 100 | Peterson Adam K | Common Stock |
| Jul 18, 2023 | Sell | 5 | Peterson Adam K | Common Stock |
| Jul 18, 2023 | Sell | 230 | Peterson Adam K | Common Stock |
| Jul 18, 2023 | Sell | 100 | Peterson Adam K | Common Stock |
| Jul 18, 2023 | Sell | 15 | Peterson Adam K | Common Stock |
| Jul 19, 2023 | Sell | 100 | Peterson Adam K | Common Stock |
| Jul 19, 2023 | Sell | 1 | Peterson Adam K | Common Stock |
| Jul 19, 2023 | Sell | 156 | Peterson Adam K | Common Stock |
| Jul 19, 2023 | Sell | 100 | Peterson Adam K | Common Stock |
| Jul 19, 2023 | Sell | 1 | Peterson Adam K | Common Stock |
| Jul 19, 2023 | Sell | 2 000 | Peterson Adam K | Common Stock |
| Jul 19, 2023 | Sell | 3 400 | Peterson Adam K | Common Stock |
| Jul 19, 2023 | Sell | 1 939 | Peterson Adam K | Common Stock |
| Jul 19, 2023 | Sell | 100 | Peterson Adam K | Common Stock |
| Jul 19, 2023 | Sell | 100 | Peterson Adam K | Common Stock |
| Jul 19, 2023 | Sell | 2 500 | Peterson Adam K | Common Stock |
| Jul 19, 2023 | Sell | 219 | Peterson Adam K | Common Stock |
| Jul 19, 2023 | Sell | 2 | Peterson Adam K | Common Stock |
| Jul 19, 2023 | Sell | 44 | Peterson Adam K | Common Stock |
| Jul 19, 2023 | Sell | 100 | Peterson Adam K | Common Stock |
| Jul 19, 2023 | Sell | 100 | Peterson Adam K | Common Stock |
| Jul 19, 2023 | Sell | 29 | Peterson Adam K | Common Stock |
| Jul 19, 2023 | Sell | 4 995 | Peterson Adam K | Common Stock |
| Jul 19, 2023 | Sell | 100 | Peterson Adam K | Common Stock |
| Jul 19, 2023 | Sell | 61 | Peterson Adam K | Common Stock |
| Jul 19, 2023 | Sell | 682 | Peterson Adam K | Common Stock |
| Jul 19, 2023 | Sell | 100 | Peterson Adam K | Common Stock |
| Jul 19, 2023 | Sell | 917 | Peterson Adam K | Common Stock |
| Jul 19, 2023 | Sell | 100 | Peterson Adam K | Common Stock |
| Jul 19, 2023 | Sell | 2 | Peterson Adam K | Common Stock |
| Jul 19, 2023 | Sell | 30 | Peterson Adam K | Common Stock |
| Jul 19, 2023 | Sell | 766 | Peterson Adam K | Common Stock |
| Jul 19, 2023 | Sell | 979 | Peterson Adam K | Common Stock |
| Jul 19, 2023 | Sell | 100 | Peterson Adam K | Common Stock |
| Jul 19, 2023 | Sell | 100 | Peterson Adam K | Common Stock |
| Jul 18, 2023 | Sell | 10 | Peterson Adam K | Common Stock |
| Jul 18, 2023 | Sell | 2 | Peterson Adam K | Common Stock |
| Jul 18, 2023 | Sell | 100 | Peterson Adam K | Common Stock |
| Jul 18, 2023 | Sell | 100 | Peterson Adam K | Common Stock |
| Jul 18, 2023 | Sell | 896 | Peterson Adam K | Common Stock |
| Jul 18, 2023 | Sell | 50 | Peterson Adam K | Common Stock |
| Jul 18, 2023 | Sell | 10 | Peterson Adam K | Common Stock |
| Jul 18, 2023 | Sell | 2 000 | Peterson Adam K | Common Stock |
| Jul 18, 2023 | Sell | 419 | Peterson Adam K | Common Stock |
| Jul 18, 2023 | Sell | 100 | Peterson Adam K | Common Stock |
| Jul 18, 2023 | Sell | 650 | Peterson Adam K | Common Stock |
| Jul 18, 2023 | Sell | 1 | Peterson Adam K | Common Stock |
| Jul 18, 2023 | Sell | 1 | Peterson Adam K | Common Stock |
| Jul 18, 2023 | Sell | 100 | Peterson Adam K | Common Stock |
| Jul 18, 2023 | Sell | 50 | Peterson Adam K | Common Stock |
| Jul 18, 2023 | Sell | 11 | Peterson Adam K | Common Stock |
| Jul 18, 2023 | Sell | 33 | Peterson Adam K | Common Stock |
| Jul 18, 2023 | Sell | 16 | Peterson Adam K | Common Stock |
| Jul 18, 2023 | Sell | 45 | Peterson Adam K | Common Stock |
| Jul 18, 2023 | Sell | 5 | Peterson Adam K | Common Stock |
| Jul 18, 2023 | Sell | 30 | Peterson Adam K | Common Stock |
| Jul 18, 2023 | Sell | 14 | Peterson Adam K | Common Stock |
| Jul 18, 2023 | Sell | 2 000 | Peterson Adam K | Common Stock |
| Jul 18, 2023 | Sell | 916 | Peterson Adam K | Common Stock |
| Jul 18, 2023 | Sell | 1 | Peterson Adam K | Common Stock |
| Jul 18, 2023 | Sell | 15 | Peterson Adam K | Common Stock |
| Jul 18, 2023 | Sell | 100 | Peterson Adam K | Common Stock |
| Jul 18, 2023 | Sell | 85 | Peterson Adam K | Common Stock |
| Jul 18, 2023 | Sell | 100 | Peterson Adam K | Common Stock |
| Jul 18, 2023 | Sell | 33 | Peterson Adam K | Common Stock |
| Jul 18, 2023 | Sell | 51 | Peterson Adam K | Common Stock |
INSIDER POWER
-92.709
Last 100 transactions
Buy: 0 | Sell: 65 815 (Shares)
Based on the 100 latest insides trades, we have calculated the insider power to be negative at a ratio of -92.709.
In total, the insiders bought 0 and sold 65 815 CRMT shares in the last 100 trades.
About America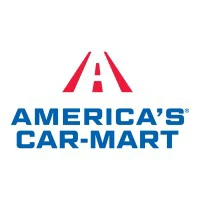 America's Car-Mart, Inc., through its subsidiaries, operates as an automotive retailer in the United States. It primarily sells older model used vehicles and provides financing for its customers. As of April 30, 2022, the company operated 154 dealerships in the South-Central United States. The company was founded in 1981 and is based in Rogers, Arkansas.... CRMT Profile
Top Fintech Company
featured in The Global Fintech Index 2020 as the top Fintech company of the country.
Full report by