Fidus Investment Corporation Stock Insider Trading
| Date | Action | Amount | Person | Type |
| --- | --- | --- | --- | --- |
| Dec 31, 2020 | Buy | 0 | Ross Edward H | |
| Mar 12, 2020 | Buy | 3 000 | Tune Edward X. | Common Stock |
| Mar 13, 2020 | Buy | 2 000 | Hyman Charles D | Common Stock |
| Mar 11, 2020 | Buy | 2 000 | Lauer Thomas Charles | Common Stock |
| Mar 11, 2020 | Buy | 6 150 | Anstiss Raymond L. Jr. | Common Stock |
| Mar 12, 2020 | Buy | 1 500 | Anstiss Raymond L. Jr. | Common Stock |
| Mar 12, 2020 | Buy | 4 000 | Ross Edward H | Common Stock |
| Mar 12, 2020 | Buy | 5 000 | Sherard Shelby E | Common Stock |
| Mar 10, 2020 | Buy | 2 000 | Ross Edward H | Common Stock |
| Mar 09, 2020 | Buy | 2 100 | Sherard Shelby E | Common Stock |
| Mar 09, 2020 | Buy | 3 850 | Sherard Shelby E | Common Stock |
| Mar 09, 2020 | Buy | 5 000 | Lauer Thomas Charles | Common Stock |
| Aug 08, 2019 | Buy | 1 750 | Sherard Shelby E | Common Stock |
| Aug 07, 2019 | Buy | 1 350 | Sherard Shelby E | Common Stock |
| Aug 06, 2019 | Buy | 1 000 | Anstiss Raymond L. Jr. | Common Stock |
| Jun 03, 2019 | Buy | 1 740 | Anstiss Raymond L. Jr. | Common Stock |
| Jun 03, 2019 | Buy | 1 000 | Anstiss Raymond L. Jr. | Common Stock |
| May 13, 2019 | Buy | 500 | Anstiss Raymond L. Jr. | Common Stock |
| May 13, 2019 | Buy | 1 750 | Anstiss Raymond L. Jr. | Common Stock |
| Mar 07, 2019 | Sell | 0 | Tune Edward X. | Common Stock |
| Dec 06, 2018 | Buy | 3 675 | Sherard Shelby E | Common Stock |
| Mar 07, 2018 | Buy | 3 500 | Ross Edward H | Common Stock |
| Mar 08, 2018 | Buy | 1 500 | Hyman Charles D | Common Stock |
| Mar 08, 2018 | Buy | 4 000 | Lauer Thomas Charles | Common Stock |
| Mar 09, 2018 | Buy | 2 186 | Sherard Shelby E | Common Stock |
| Mar 08, 2018 | Buy | 1 314 | Sherard Shelby E | Common Stock |
| Mar 07, 2018 | Buy | 7 000 | Sherard Shelby E | Common Stock |
| Aug 24, 2015 | Buy | 100 | Lauer Thomas Charles | Common Stock |
| Aug 21, 2015 | Buy | 3 435 | Sherard Shelby E | Common Stock |
| Dec 04, 2014 | Buy | 1 700 | Hyman Charles D | Common Stock |
| Dec 01, 2014 | Buy | 1 500 | Lauer Thomas Charles | Common Stock |
| Nov 24, 2014 | Buy | 3 658 | Mazzarino John A. | Common Stock |
| Nov 24, 2014 | Buy | 5 600 | Mazzarino John A. | Common Stock |
| Nov 24, 2014 | Buy | 742 | Mazzarino John A. | Common Stock |
| Jun 02, 2014 | Sell | 0 | Sherard Shelby E | No securities are beneficially owned |
| May 14, 2014 | Buy | 2 000 | Hyman Charles D | Common Stock |
| Dec 31, 2013 | Sell | 0 | Schaefer Cary L | Common Stock |
| Aug 16, 2013 | Buy | 2 110 | Schaefer Cary L | Common Stock |
| Nov 13, 2012 | Sell | 0 | Mazzarino John A. | Common Stock |
| Nov 09, 2012 | Buy | 1 202 | Lauer Thomas Charles | Common Stock |
| Nov 08, 2012 | Buy | 2 000 | Schaefer Cary L | Common Stock |
| Nov 08, 2012 | Buy | 2 000 | Ross Edward H | Common Stock |
| Aug 08, 2012 | Buy | 1 495 | Hyman Charles D | Common Stock |
| May 10, 2012 | Buy | 1 800 | Anstiss Raymond L. Jr. | Common Stock |
| May 10, 2012 | Buy | 1 500 | Anstiss Raymond L. Jr. | Common Stock |
| May 10, 2012 | Buy | 1 250 | Anstiss Raymond L. Jr. | Common Stock |
| May 10, 2012 | Buy | 1 250 | Anstiss Raymond L. Jr. | Common Stock |
| Mar 15, 2012 | Buy | 1 500 | Lauer Thomas Charles | Common Stock |
| Mar 14, 2012 | Buy | 2 000 | Ross Edward H | Common Stock |
| Mar 14, 2012 | Buy | 1 500 | Schaefer Cary L | Common Stock |
| Mar 12, 2012 | Buy | 1 500 | Hyman Charles D | Common Stock |
| Dec 31, 2011 | Buy | 0 | Ross Edward H | |
| Dec 31, 2011 | Sell | 0 | Schaefer Cary L | Common Stock |
| Jan 09, 2012 | Sell | 19 945 | Pinebridge Secondary Partners Ii Holdings, L.p. | Common Stock, par value $0.001 per share |
| Jan 10, 2012 | Sell | 30 016 | Pinebridge Secondary Partners Ii Holdings, L.p. | Common Stock, par value $0.001 per share |
| Jan 18, 2012 | Sell | 3 076 | Pinebridge Secondary Partners Ii Holdings, L.p. | Common Stock, par value $0.001 per share |
| Jan 19, 2012 | Sell | 14 017 | Pinebridge Secondary Partners Ii Holdings, L.p. | Common Stock, par value $0.001 per share |
| Jan 20, 2012 | Sell | 25 819 | Pinebridge Secondary Partners Ii Holdings, L.p. | Common Stock, par value $0.001 per share |
| Jan 23, 2012 | Sell | 12 681 | Pinebridge Secondary Partners Ii Holdings, L.p. | Common Stock, par value $0.001 per share |
| Jan 24, 2012 | Sell | 21 168 | Pinebridge Secondary Partners Ii Holdings, L.p. | Common Stock, par value $0.001 per share |
| Jan 25, 2012 | Sell | 19 287 | Pinebridge Secondary Partners Ii Holdings, L.p. | Common Stock, par value $0.001 per share |
| Jan 26, 2012 | Sell | 4 432 | Pinebridge Secondary Partners Ii Holdings, L.p. | Common Stock, par value $0.001 per share |
| Jan 27, 2012 | Sell | 7 970 | Pinebridge Secondary Partners Ii Holdings, L.p. | Common Stock, par value $0.001 per share |
| Jan 30, 2012 | Sell | 3 599 | Pinebridge Secondary Partners Ii Holdings, L.p. | Common Stock, par value $0.001 per share |
| Jan 31, 2012 | Sell | 15 244 | Pinebridge Secondary Partners Ii Holdings, L.p. | Common Stock, par value $0.001 per share |
| Feb 01, 2012 | Sell | 22 116 | Pinebridge Secondary Partners Ii Holdings, L.p. | Common Stock, par value $0.001 per share |
| Feb 02, 2012 | Sell | 3 382 | Pinebridge Secondary Partners Ii Holdings, L.p. | Common Stock, par value $0.001 per share |
| Feb 03, 2012 | Sell | 5 705 | Pinebridge Secondary Partners Ii Holdings, L.p. | Common Stock, par value $0.001 per share |
| Feb 06, 2012 | Sell | 4 400 | Pinebridge Secondary Partners Ii Holdings, L.p. | Common Stock, par value $0.001 per share |
| Feb 07, 2012 | Sell | 7 700 | Pinebridge Secondary Partners Ii Holdings, L.p. | Common Stock, par value $0.001 per share |
| Nov 22, 2011 | Buy | 1 800 | Ross Edward H | Common Stock |
| Nov 21, 2011 | Buy | 200 | Ross Edward H | Common Stock |
| Nov 22, 2011 | Buy | 500 | Lauer Thomas Charles | Common Stock |
| Nov 21, 2011 | Buy | 632 | Lauer Thomas Charles | Common Stock |
| Nov 22, 2011 | Buy | 2 000 | Hyman Charles D | Common Stock |
| Sep 29, 2011 | Buy | 0 | Anstiss Raymond L. Jr. | Common Stock |
| Sep 29, 2011 | Buy | 0 | Anstiss Raymond L. Jr. | Common Stock |
| Sep 29, 2011 | Sell | 0 | Anstiss Raymond L. Jr. | Common Stock |
| Nov 22, 2011 | Buy | 1 800 | Ross Edward H | Common Stock |
| Nov 21, 2011 | Buy | 200 | Ross Edward H | Common Stock |
| Nov 22, 2011 | Buy | 500 | Lauer Thomas Charles | Common Stock |
| Nov 21, 2011 | Buy | 632 | Lauer Thomas Charles | Common Stock |
| Nov 22, 2011 | Buy | 2 000 | Hyman Charles D | Common Stock |
| Nov 10, 2011 | Buy | 1 000 | Anstiss Raymond L. Jr. | Common Stock |
| Sep 29, 2011 | Buy | 0 | Anstiss Raymond L. Jr. | Common Stock |
| Sep 29, 2011 | Buy | 0 | Anstiss Raymond L. Jr. | Common Stock |
| Sep 29, 2011 | Sell | 0 | Anstiss Raymond L. Jr. | Common Stock |
| Jun 20, 2011 | Sell | 0 | Pinebridge Secondary Partners Ii Holdings, L.p. | Common Stock, par value $0.001 per share |
| Jun 20, 2011 | Sell | 0 | Pinebridge Secondary Partners Ii Holdings, L.p. | Common Stock |
| Jun 20, 2011 | Sell | 0 | Schaefer Cary L | Common Stock |
| Jun 20, 2011 | Sell | 0 | Lauer Thomas Charles | Common Stock |
| Jun 20, 2011 | Sell | 0 | Ross Edward H | Common Stock |
| Jun 20, 2011 | Sell | 0 | Phillips Charles G | Common Stock |
| Jun 20, 2011 | Sell | 0 | Robinson Wayne F | Common Stock |
| Jun 20, 2011 | Sell | 0 | Hyman Charles D | Common Stock |
INSIDER POWER
0
Last 95 transactions
Buy: 119 971 | Sell: 220 557 (Shares)
Based on the 95 latest insides trades, we have calculated the insider power to be negative at a ratio of 0.000.
In total, the insiders bought 119 971 and sold 220 557 FDUS shares in the last 95 trades.
About Fidus Investment Corporation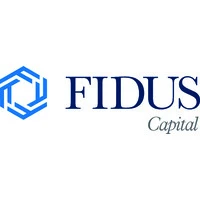 Fidus Investment Corporation is a business development company. It specializing in leveraged buyouts, refinancings, change of ownership transactions, recapitalizations, strategic acquisitions, mezzanine, growth capital, business expansion, lower middle market investments, debt investments, subordinated and second lien loans, senior secured and unitranche debt, preferred equity, warrants, subordinated debt, senior subordinated notes, junior secure... FDUS Profile
Top Fintech Company
featured in The Global Fintech Index 2020 as the top Fintech company of the country.
Full report by