DCI stock news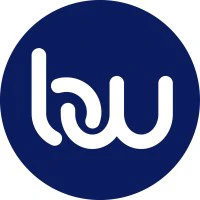 MINNEAPOLIS--(BUSINESS WIRE)---- $DCI #earnings--Donaldson Company to webcast second quarter 2020 earnings conference call on March 5, 2020.
Read more

The unique features include original spiral stone stairwells which lead to private viewing terraces, where expansive views of Edinburgh's skyline can be enjoyed
Read more

Donaldson (DCI) benefits from strength in its aftermarket business, innovation investments and BOFA International acquisition. However, rise in debt level remains a concern.
Read more

Donaldson's (DCI) earnings in first-quarter fiscal 2020 decline year over year on lower sales and weak operating margin.
Read more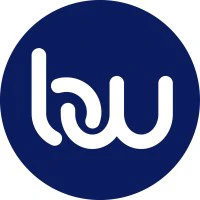 MINNEAPOLIS--(BUSINESS WIRE)---- $DCI #earnings--Donaldson Company reports first quarter 2020 revenue of $673 million and EPS of $0.51.
Read more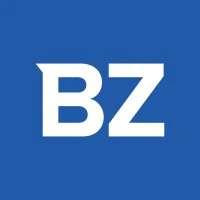 Companies Reporting Before The Bell Donaldson Company, Inc. (NYSE: DCI ) is projected to report quarterly earnings at $0.53 per share on revenue of $699.32 … Full story available on Benzinga.com
Read more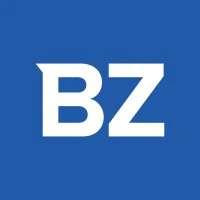 DUBLIN , Nov. 20, 2019 /PRNewswire/ -- The "Expanded PTFE (ePTFE) Market by Form (Sheets, Tapes, Membranes, Fibers), Application (Gaskets, Filtration & Sepration, Dielectric Constant), End-Use Industry (Oil & Gas, Chemical, Medical, and Transportation), and Region - Global Forecast to 2024" report has been added to ResearchAndMarkets.com's offering. The global EPTFE market size is projected to reach USD 1,104.7 million by 2024, at a CAGR of 6.2% between 2019 and 2024. This report covers the ePTFE market based on form, application, end-use industry, and region. This study aims at estimating the size and future growth potential of the market across various segmentation types. It also includes an in-depth competitive analysis of the key market players, along with their profiles and key growth strategies. The ePTFE market comprises major solution providers, such as W.L. Gore & Associates, Inc. (US), Donaldson Company, Inc. (US), Teadit ( Austria ) Zeus Industrial Products, Inc. (US), Dexmet Corporation (US), Phillips Scientific, Inc. (US), Rogers Corporation (US), Poly Fluoro Ltd ( India ), Markel Corporation (US), Shanghai Lanle Plastics Co.Ltd ( China ).
Read more

Donaldson (DCI) benefits from high demand for razor-to-sell razor-blade products and dust collection replacement parts, and growth in e-commerce business. However, costs are on the rise.
Read more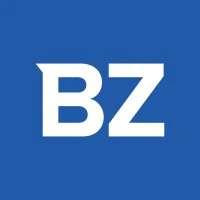 Donaldson Company, Inc. announced that it would be integrating Filter Minder, its filter monitoring system, into Geotab Inc.'s fleet management dashboard. Donaldson, which is headquartered in Bloomington, Minnesota, made the announcement at the North American Commercial Vehicle Show (NACV). Filter Minder, a 2015 acquisition by Donaldson, is a wireless technology that helps manage air filter maintenance. Partnering with Geotab helps deliver "the best filtration monitoring in the market," said Nathan Zambon, Director of Filter Minder at Donaldson. Geotab's dashboard currently manages 450,000 Class 6, 7 and 8 trucks all over the world. Geotab Inc. is a privately held company based in Oakville, Ontario, that specializes in telematics, including GPS fleet management and vehicle tracking. "Geotab is proud to have the capability to integrate our open platform technology with incredibly … Full story available on Benzinga.com
Read more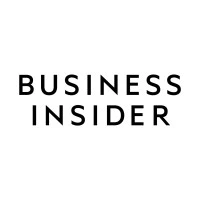 The YouTuber MrBeast is spearheading a massive charity campaign to plant 20 million trees, after a fan's suggestion of how to celebrate his 20 million subscriber milestone turned into a fan-led campaign. MrBeast, a 21-year-old named Jimmy Donaldson, is a challenge YouTuber whose channel saw extraordinary growth after he began giving away large sums of money as rewards to outrageous challenges. The #TeamTrees project is through the Arbor Day Foundation, and for every $1 donated by fans, Donaldson, and other YouTubers, one tree will be planted in a high-need forest around the globe by December 2022. #TeamTrees is a viral smash hit , with YouTubers from seemingly every corner of the platform creating their own tree-inspired content and urging subscribers and fans to donate. Within 24 hours, the drive had already raised over $4 million. Visit Insider's homepage for more stories. As the YouTuber MrBeast – whose real name is Jimmy Donaldson – was approaching 20 million subscribers, one of his fans suggested he plant 20 million trees to commemorate his impressive audience growth.
Read more

Donaldson (DCI) suffers from the weakness in segmental businesses, forex woes, high debts and rising costs.
Read more

Donaldson (DCI) reported earnings 30 days ago. What's next for the stock? We take a look at earnings estimates for some clues.
Read more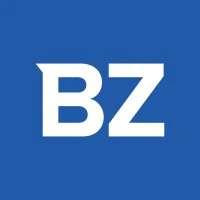 In an interview with Benzinga, Carolyn Boroden of the trading education site Simpler Trading discussed her story of becoming a technical analyst. Beginnings Boroden is an analyst who specializes in Fibonacci trading analysis. Her Wall Street career began at Donaldson, Lufkin & Jenrette's government bond department, as a secretary. "I had a bunch of crazy traders. I had to type their letters, I had to get their coffee, I had to order their lunches and all that kind of stuff," she told Benzinga. Boroden then transitioned roles: "I ended up working as a clerk, where I kept track of the traders trades." A colleague later asked her for help in the futures market, and she transferred to the Chicago Mercantile Exchange. Learning Technicals "When I moved to Chicago, I took the Magee and Edwards Class, and that's when I first started learning about technical analysis." Boroden said she didn't learn the analysis she does now until after the 1987 stock market crash. After the crash, she met Robert Miner, a well-known technical …
Read more

Donaldson's (DCI) fiscal Q4 earnings jump year over year on the back of healthy sales growth.
Read more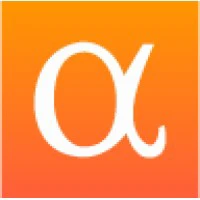 Donaldson ([[DCI]] +8.1%) reported Q4 sales of $726.9M (+0.3% Y/Y), and an increase of 2.3% Y/Y on constant currency basis. Sales by Segments: Engine Produ
Read more